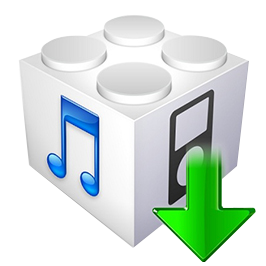 How to Downgrade iOS 8.3 to 8.2 on iPhone/iPad/iPod touch
"It was all going so well. With the launch of iOS 8.3 last week Apple performed its biggest bug fix in many months and finally admitted to the existence of the biggest one. It even included 3 great secret features. What could go wrong? Unfortunately one week later the answer turns out to be: a lot."
---An editor from Forbes
Is It Worth Upgrading to iOS 8.3
It is worth mentioning that the latest iOS version iOS 11 will be released in this autumn, and the oldest iOS version Apple offers certification to, is iOS 10.3.3 for iPhone, iPod, and iOS 10.3.2/iOS 10.3.3 for iPad. So, now you are only allowed to Downgrade from iOS 11 to iOS 10.3.3/10.3.2 >.
On April 8, 2014, Apple Rolled out its iOS 8.3 as a public release. The new update delivers performance improvement, tons of bug fixes and emoji keyboard, new language support for Siri etc.
However, as more users who upgraded their devices to iOS 8.3 encountered many new issues as well. Like lower battery life, password settings missing, Wi-Fi issue, Cellular Data issue, app problem, performance problem, Touch ID problem, message problem etc. The worse issue for our iMobie friends is that Apple blocked access of the entire sandbox directory which ruined normal functions of PhoneClean. It seems iOS 8.3 update takes away more than it gives to users.
Don't Miss: Top 10 iOS 11 New & 5 Hidden Features You Worth Having >
To get PhoneClean normal functions back and for those users who are angry about iOS 8.3 bugs or adapted to iOS 8.2, we prepare a plan for you to get rid of these troubles: Downgrade iOS 8.3 to 8.2 on your iPhone, iPad and Pod touch.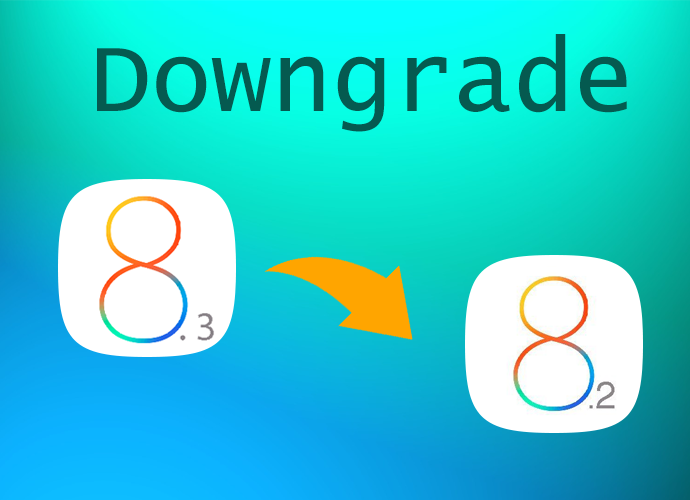 Downgrade to iOS 8.2 from 8.3
The downgrade supports the following list of Apple devices running iOS 8.3 firmware:
iPhone: iPhone 6, iPhone 6 Plus, iPhone 5s, iPhone 5c, iPhone 5 and iPhone 4s.
iPad: iPad Air 2, iPad Air, iPad 4, iPad 3 and iPad 2.
iPod touch: iPod touch 5.
Note: downgrading from iOS 8.3 to 8.2 is only possible when Apple is still signing the iOS 8.2 firmware, but once that signing window is closed, the downgrade to iOS 8.2 will not be possible anymore. Unfortunately nobody knows how long it will last, so downgrade with the tutorial below while you still have time.
6 Steps to Downgrade iOS 8.3 to 8.2 on iPhone/iPad/iPod touch with Ease
Step 1: Make a full backup of your iDevice with iCloud or iTunes before downgrading iOS 8.3 to 8.2. If you also want to back up the contents that are not supported by iTunes or iCloud, like, Music, Voice Memos, Synced from iTunes, Photos stored in iCloud, you can use iMobie AnyTrans to transfer them to computer for backup.
Step 2: After you make the backup for your full data, then you can download the proper ISPW. Click here to download the IPSW, please make sure you select the correct IPSW fireware according to the model of your iPhone, iPad or iPod touch, or it may damage your iDevice. By the way, be pacitent, the process will take some time.
Step 3: Launch iTunes, head over to the device Summary page.
Step 4: Hold the Option/ Alt button on Mac, or Shift key if you are on Windows, then click the Restore iPhone button.
Step 5: You should now see a prompt to browse and select the iOS 8.2 IPSW file you downloaded.
Step 6: Select and open the file, which should begin downgrading or restoring to iOS 8.2 process.
Important Note:
1. Full Backup option available in iTunes and iCloud won't work if you try to restore a backup made on iOS 8.3 on an older version like iOS 8.2.
2. We DO NOT promise that this action works for everyone due to individual differences of operation technology existed.
Resource from: Ibtimes.co.uk
Join the Discussion on iOS 8.3 Downgrade