How to Download MOV Videos with Ease
Summary
How to download MOV videos with ease? This guide introduces you AnyTrans, a powerful tool capable of providing you easy and effective downloading experience.
AnyTrans can help you download all MOV videos with ease, get it now and save all MOV videos you like.
MOV videos, well known by the public, are supported by much video edit software, which makes it an ideal option for downloading and storing. If you are still troubled by the problem that your favorite MOV videos from some websites like YouTube are not downloadable, here in this post, we introduce you AnyTrans to make them accessible. With AnyTrans, you can download MOV videos you like from any websites with ease.
As its name suggests, AnyTrans is a professional iOS data management software. With new features added, now it can be also used as a video downloader helping users downloading online videos more freely. Here are amazing features of AnyTrans in downloading videos.
1. It helps you download MOV videos from more than 900+ websites, like YouTube, Facebook, Dailymotion etc.
2. It supports downloading not only MOV videos, but also videos on the format of MP4, M4V, WMV, RMVB, MKV, AVI, FLV, RM.
3. It allows you to download videos directly to devices and converts them to device-supported formats. Videos can also be saved to your computer.
How to Download MOV Videos Easily
Step 1. Download AnyTrans and launch it on your computer. Connect your device to computer if you want to download videos to your device then click Video Download icon to start.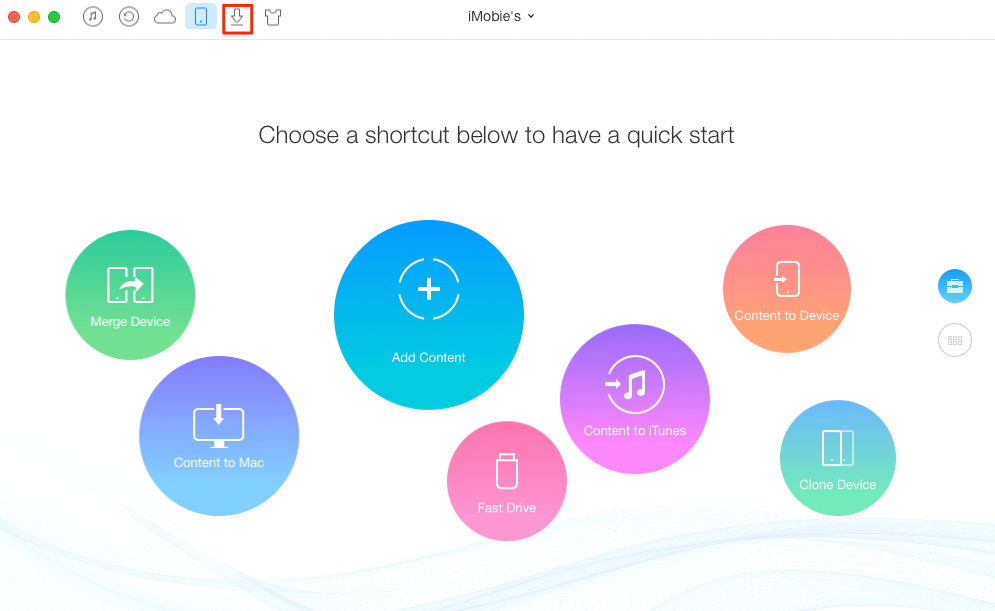 How to Download MOV Videos - Step 1
Step 2. Modify the place where you are going to store these videos. Copy video's URL in the blank square and then click Download to start.
How to Download MOV Videos - Step 2
Step 3. Check the downloading process by clicking the button on the upper right, remove unwanted one by clicking the Delete button and restart downloading process by clicking the Refresh button.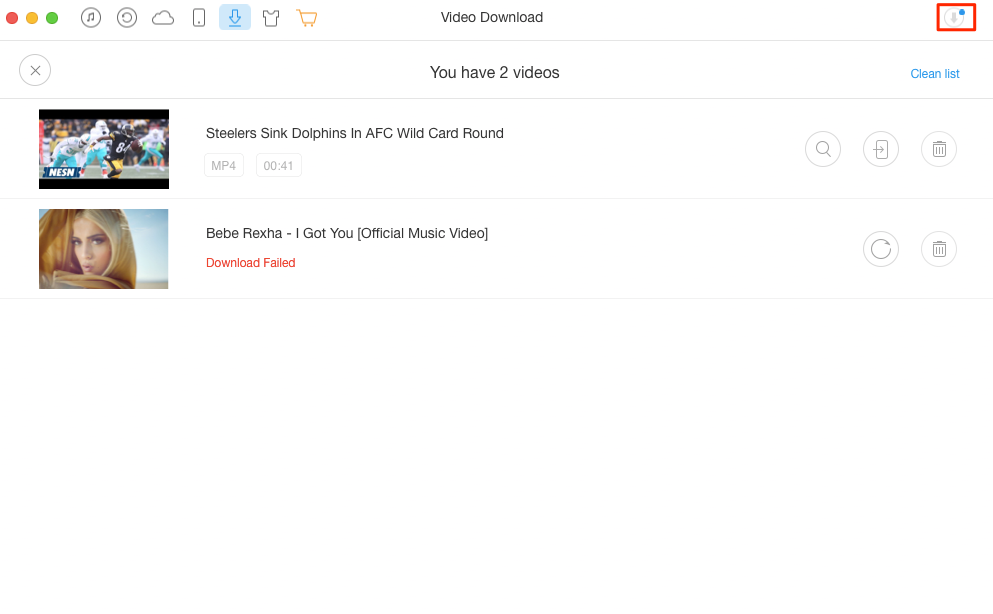 How to Download MOV Videos - Step 3
The downloading time very depends on the size of the videos. If you choose to download videos to iDevices, the videos you downloaded can be found in Videos app.
The Bottom Line
For all shown above, it is obvious that AnyTrans is an easy-to-operate tool for downloading MOV videos. With such great features, it is worthy of trying.
[FREE] Download Videos to Computer/iPhone:
More Related Articles You May Like
Share Your Thoughts With Us