How to Download MP4 Videos from Any Site
Summary
Want to download MP4 videos but do not know how? This guide will tell you how to download MP4 videos online easily and quickly.
This powerful tool can help you download MP4 videos from any site without effort. Get it now and then follow this guide to save your favorite videos.
When you come across some interesting MP4 videos on the Internet, you may like to download them to your computer so that you can watch them offline and anytime you want. However, some video sharing sites don't offer the downloading feature, which means we cannot download MP4 videos directly.
To help you out, here we will recommend you an online video downloader – AnyTrans. What is AnyTrans and how it can download MP4 videos? Just keep reading to learn more.
Also Read: How to Download Videos from YouTube >
Tool We Use to Download PM4 Videos Free
AnyTrans is a Mac/PC based iOS data management tool. Now in the latest version, it adds a new function called Video Download, which can help you download any video from any website easily.
1. It can help you download MP4 videos online and save them to computer, or to iPhone/iPad/iPod.
2. It also allows you to download MOV, MKV, AVI, FLV videos and more.
3. It enables you to download videos from 900+ sites, like YouTube, Dailymotion, Vimeo etc.
In addition, the Video Download of AnyTrans is free for you. So why not give it a try?
How to Download MP4 Videos Online Easily and Quickly
Step 1. Open AnyTrans > If you want to download MP4 videos to iPhone/iPad, please connect them to computer > Click Video Download button.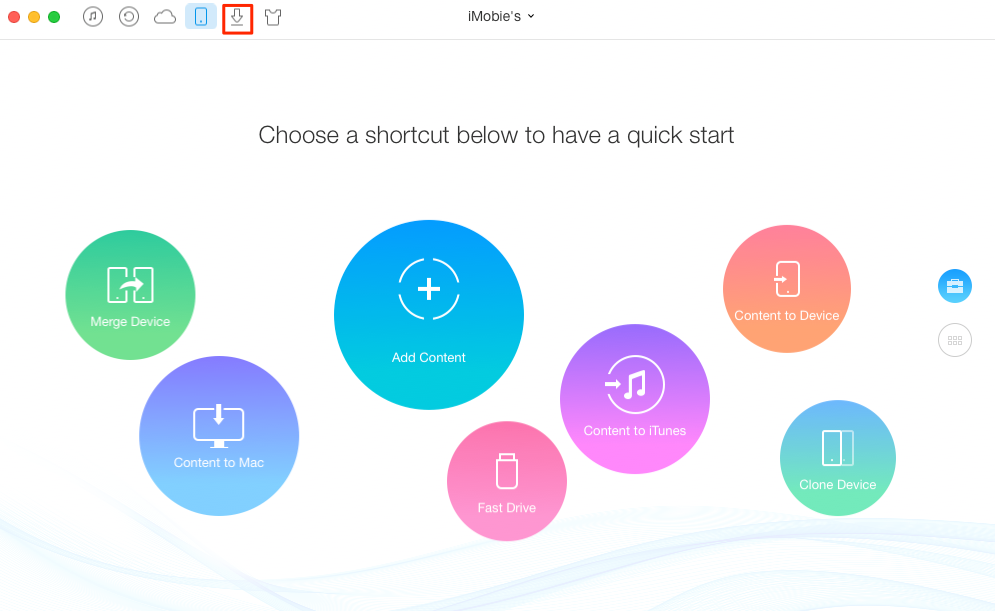 How to Download MP4 Videos Online – Step 1
Step 2. Select the destination > Copy the URL of the video to the downloading area > Click Download button to start.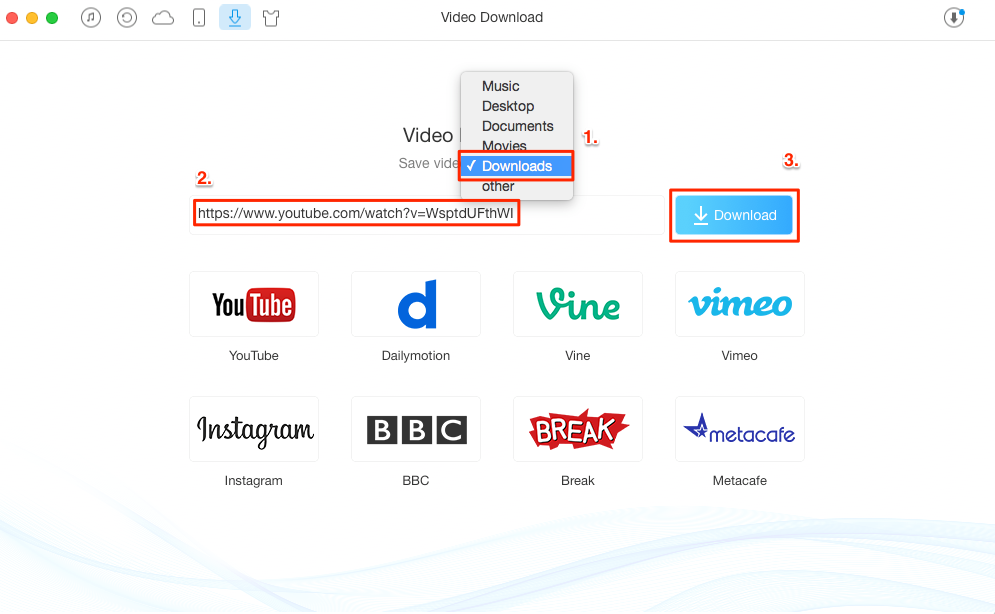 How to Download MP4 Videos from Website – Step 2
Step 3. Click the button at the top right corner to check the downloading progress. If you fail to download video, please click Refresh button to re-download it.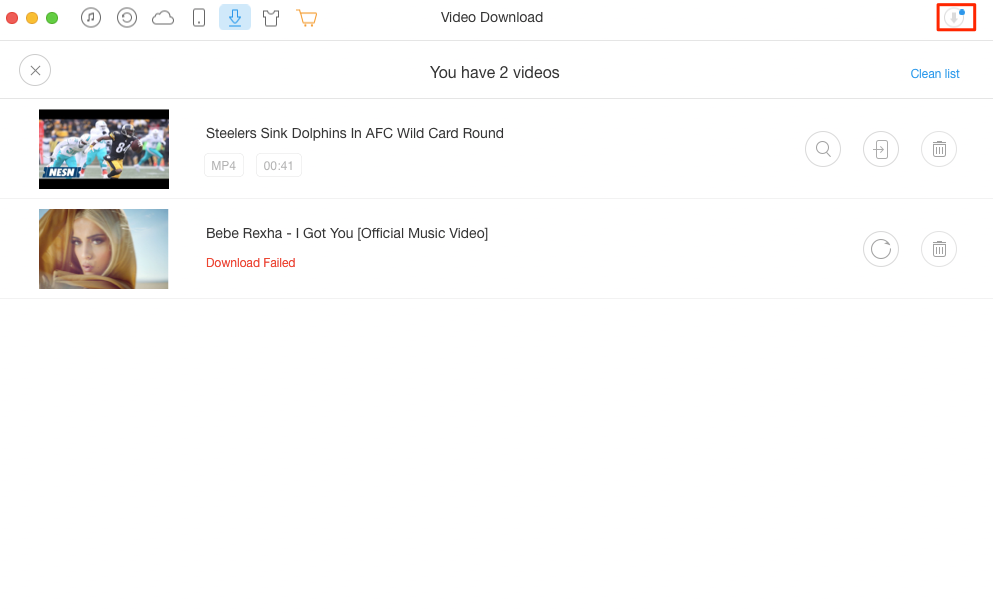 How to Download MP4 Videos Free – Step 3
1. If you choose to download MP4 videos to iPhone/iPad/iPod, you can find the videos in Videos app. AnyTrans will convert the videos to iOS-supported format automatically.
2. If you first download MP4 videos from website to computer, you can also transfer the videos to iPhone/iPad/iPod anytime you want.
The Bottom Line
As you can see, you can easily download MP4 videos with the help of AnyTrans. What's more, it can also help you manage and transfer iPhone/iPad/iPod data in an easy way. Download AnyTrans to explore more >
[FREE] Download Videos to Computer/iPhone:
More Related Articles You May Like
Share Your Thoughts With Us