Free Music Download Websites for Your iPod
Summary
If you are looking for some free music download sites to get MP3s or media files to your iPod, this guide would be helpful.
Want to transfer 7000 songs from iPod to computer in 20 mins? Start download now before reading this free music downloads for iPod guide.
Question: I'm looking for a site, legal and free, that can help me downloading free music mp3 onto my iPod. As I've been try to find one for too much time but no avail. Help me.
Solution: Our first recommendation is go find free and legal music on iTunes. Though Amazon and Google Play also have plenty of sources, but some of them require transcoding or De-DRM before you upload that music on your iPod. And if you are ordering some special private cuisines, here they are: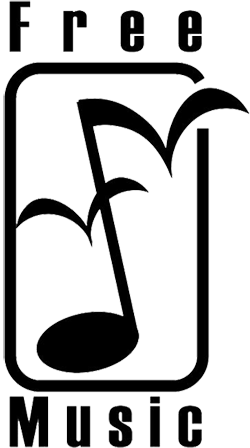 Stereogum.com has been offering free, legal mp3s since 2006. They're all still available, along with zip and torrent file archives of previous months. The Gum Mix streams music to you while you browse.
Jamendo.com rocks for one big reason: they offer both direct downloads and a torrent tracker. 555 pages multiplied by 20 items per page equals a veritable crapload of music. You'll find lots of international music too, from exotic places like Brazil and er...Canada.
Freemusicarchive.org, launched in 2009, and provides new, free and legal audio downloads directed by WFMU - famous radio station in America. You can easily download free MP3s or other audios to your computer without resignation.
Noisetrade.com builds the connection between artists and fans by exchanging free music for email addresses and postal codes. 
Mp3.com
Soundcloud.com
Soundowl.com
Epitonic.com
Purevolume.com
Downloading music onto an iPod is one thing, but freely add songs onto iPod is one thing another. You may familiar with the iTunes, the only official iPod manager program. Once you got hot rocking songs, iTunes will force you to sync the entire music library to iPod which consumes a large amount of time. Here is a solution for how to transfer music to iPod without iTunes.
How to Get Downloaded Music MP3 on an iPod
First of all, you need download AnyTrans, an iPhone/iPad music transfer program for Windows/Mac. Without bringing up bulky iTunes & tedious iTunes sync, it allows you to add iPod music and never mind the original songs being erased.
How to Get Downloaded Music MP3 on an iPod
Download music from computer to iPod is easy with AnyTrans. You do not have to launch iTunes at all, and just click "+" > Pick up the songs > Open. Everything is done. The reason of using AnyTrans to add iPod music is that, unlike iTunes Sync, it will not erase the original music saved on iPod. In addition, you can also use it get iPod/iPod touch songs to computer or iTunes.
More Related Articles You May Like
Share Your Thoughts With Us