How to Use Optimize Storage Feature for Music
Summary
The iOS 10 allows you to limit the storage space that Music app takes up. Just read this guide to see how to use this Optimize Storage feature.
This easy-to-use iTunes alternative can help you manage iPhone/iPad/iPod content in an easy way. Do not forget to give it a try.
In the previous iOS 9, there is a behind-the-scenes version of Optimized Storage. It will automatically delete some of the songs from iPhone or iPad when the storage is filled. This feature has often drive users crazy, sometimes whey they tend to listen to favorite songs that downloaded before, only to find they missing without reason.
The good news is that, in the new iOS 10, Apple has improved this feature. It allows users to choose enable Optimized Storage or not. If you turn it on, then you can select how much space you want to allot for music. And if you download over that, it will delete some of the songs that you haven't played in a while. Now let's start to see how to use this feature.
Also Read: The Most Common iOS 10 Problems and Solutions >
How to Use Optimize Storage for Music in iOS 10
1. How to Turn on Optimize Storage Feature
Step 1. Go to Settings app and then tap on Music.
Step 2. First turn on iCloud Music Library, and then tap on Optimized Storage under DOWNLOADS.
Step 3. Turn Optimize Storage on. Select the storage space that you want your music to take up.
2. How to Turn off Optimize Storage Feature
Step 1. Open Settings app and then choose Music.
Step 2. Tap Optimize Storage. Turn it off.
Bonus Tip: How to Manage Music Easily
Upgrading to iOS 10 is great. It can let you enjoy many new features with your iPhone/iPad/iPod. And you may be also interested in one brand-new iOS data manager named AnyTrans. It can let you transfer music and other important data from iDevice to iDevice, iDevice to computer/iTunes and vice versa. Here take manage iPhone music for example.
Step 1. Download AnyTrans and open it > Plug in your device.
Step 2. Choose Audio > Select Music.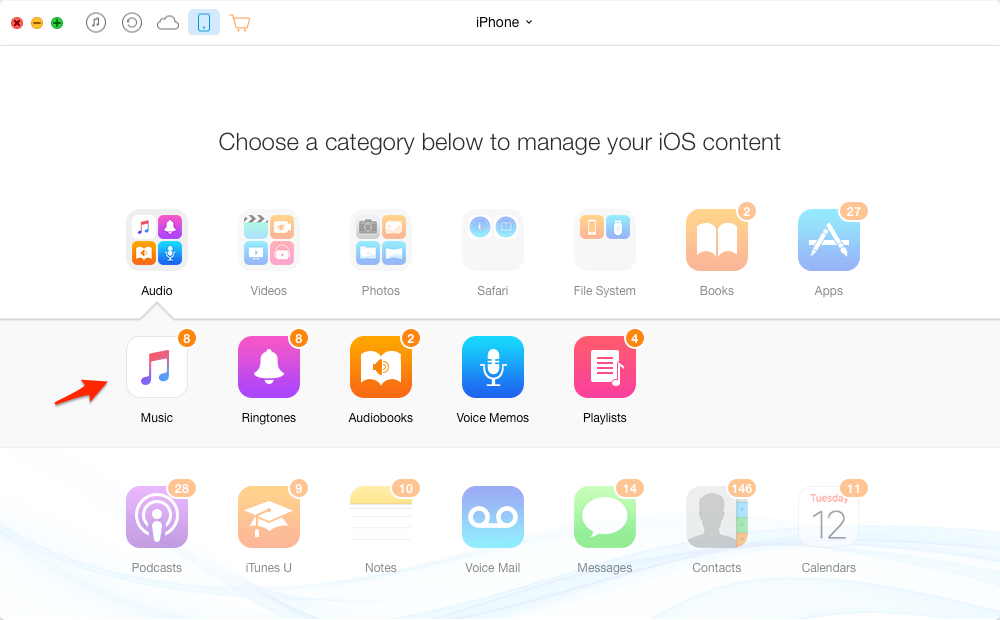 Manage Music on iPhone with AnyTrans – Step 2
Step 3. You can choose to add or delete songs, transfer music to iTunes/computer/another device.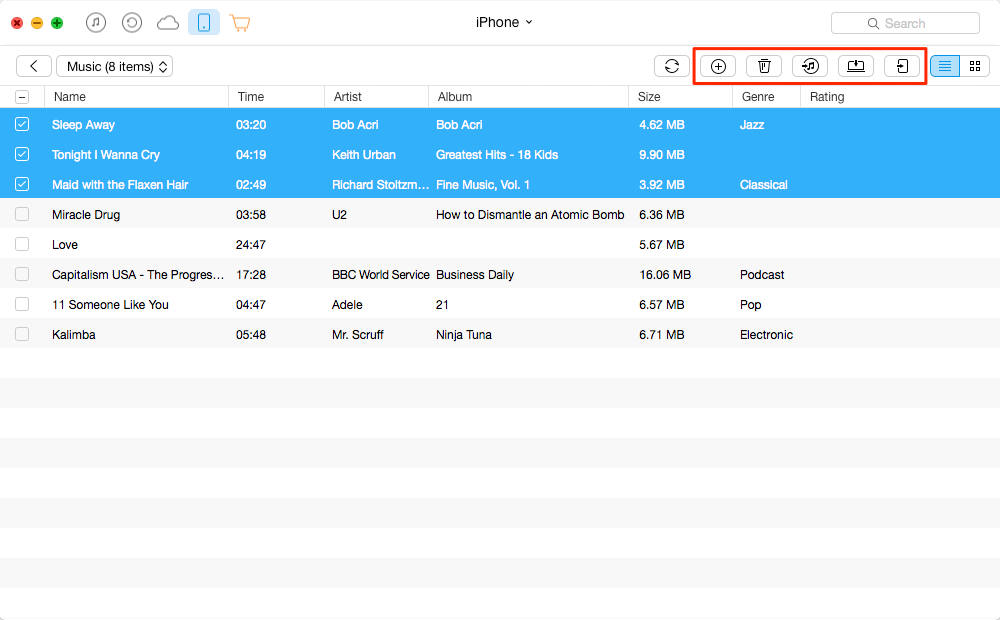 Manage Music on iPhone with AnyTrans
Also Read:
How to Transfer Music from Computer to iPhone >
How to Transfer Music from iPhone to Computer >
The Bottom Line
The Optimize Storage feature can only help you limit the amount of space that used by Music. If you want to free up space on your device, then refer to this page: Free Up iOS 10 on iPhone iPad iPod >

iOS 10 has brought many funny feature and things to make our lives happy. And the latest iOS 11 is also coming with many more new features. Want to know what they are? Check this post to learn about everything about it and make a smooth upgrading: Everything You Need to Know About iOS 11 >
More Related Articles You May Like
Share Your Thoughts With Us