iTunes asking for a password to unlock your iPad backup but what to do if you forgot it? This guide will tell you what is the password, how to remove it and create a new encrypted backup, as well as how to recover the password if you want to find it out.
Q: Hello! I forgot my backup encryption password for my iPad, and I want to be able to do whatever I need to do to start over and backup with encryption. What's the easiest way to do this? Full backup to iCloud and restore iPad? Or can I simply delete the backup in iTunes and do another one? I wish I could backup locally and I want it encrypted because I want to save the things that can only be saved with encryption (health data and such). Thanks for any help!
--A User from Reddit

Have you ever see the message "Enter the password to unlock your iPad backup" in iTunes? Why this happens and what is the password?
What Is the Password
First of all, you need to make clear what it the password, then you can have the answer of why it happens. The password iTunes ask for is your iPad encryption backup password that you set when you create this backup in iTunes. Whenever you attempt to uncheck the "Encrypt local backup" option, change or rest the password, restore the iPad backup, or even use third-party applications to access this backup, you'll be required to input your backup password.
What if you forgot the iPad backup password? Generally, you may have two goals: remove it or recover it.
How to Remove the Password & Create a New Encrypted Backup
As the user from Reddit, if you just want to make a new encrypted backup, which is easy to do. But there is a precise that is your iPad must running on iOS 11 or later. If not, you should update your iPad to iOS 11 in advance. Then, follow steps below:
Step 1. On your iPad, go to Settings > General > Reset.
Step 2. Select "Reset All Settings".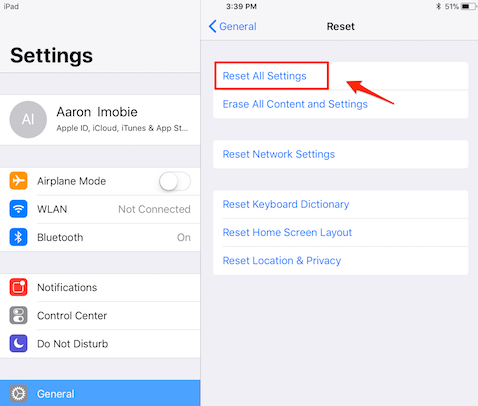 Step 3. Confirm the Reset. This won't cause data losing, it will reset settings like display brightness, Home screen layout, wallpaper, as well as remove the backup password.
After that, connect your iPad to iTunes, you'll find that the option of "Encrypt local backup" is unchecked. So, you can create a new encrypted backup now by setting a new password.
How to Recover the Password If Forgot It
If the backup is still useful for you, then you have no choice but try your best to find out the password because Apple says there is no way to recover your information without the password. So, what you need to do is to recover your iPad backup password. Here are some common solutions can help you recover it in a short time.
Solution 1: Try all possible passcodes. The easiest and most direct way must be trying all the possible passwords to arouse your memory. You can take a piece of paper, write down all the passwords you can think of, like your Apple ID password, iTunes store password, iPad password, iPhone password, etc. Also, you can ask your families if they know your password.
Solution 2: Try Keychain on Mac. If you're a Mac user and you have saved your iPad backup password to Keychain, then you can use the built-in application Keychain on Mac computer to recover your iPad backup password without effort. For detailed steps, you can refer to the part 2 of this guide.
Solution 3: Try some iTunes backup password recovery tools. After spending a lot of effort to try all the methods but didn't work out, maybe you can try some iTunes backup password recovery tools. There are lots of iTunes backup password recovery tools in the market you can choose from, but how to choose the best one? Here is a comprehensive review lists top 6 best iTunes backup password recovery tools with their individual pros and cons, you can choose the one according to your situation: 2017 Top 6 Best iTunes Backup Password Recovery Tools Review >
The Bottom Line
After reading this guide, hope you can find your password to unlock iPad backup file. At the same time, this also remind us, when you make any encryption by setting a password, it is so important to keep the password in mind.
More iPhone Backup Related Articles You May Like:

Thea Member of @iMobie_Inc., an optimistic & senior iPhone user, like to share tricks and solutions about iOS related issues.
Popular Articles & Tips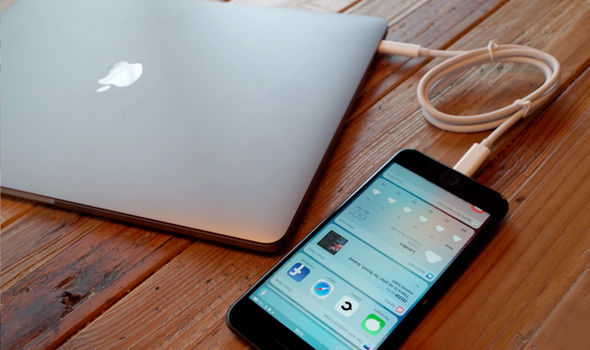 How to Fix iTunes Backup was Corrupt or Not Compatible >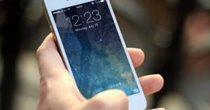 Top 15 Tips for Saving Battery on iPhone iPad >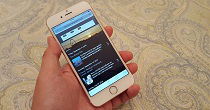 Quick Solution to iTunes Syncing Problems >