How to Extend iPhone Battery Life
Summary
iPhone is more powerful than other smart phones, but the battery drain might be a disappointing thing for you. Want to save the battery life of your iPhone? Follow this tip on how to extend iPhone battery life.
Get this amazing iOS maintenance software now, before you start to follow this guide on how to extend iPhone battery life.
What if your iPhone or iPad runs out of battery life just as you're about to use it for an important meeting, or downloading a great game app? Since iOS 7.1 came out, a lot of users complain the battery drain of their iPhone, iPad. Even the latest iPhone 5s or iPad Air still don't store enough battery life. It's pretty annoying to recharge your iPhone almost every couple of days.
In order to improve iPhone battery life, we can take some effective measures ahead of running out charge. And in the following guide, you can find some useful tips on how to extend the battery life of your iPhone. Maybe not all of them are practical for you, following the ones helpful to you.
(Don't Miss: How to Organize Your iPhone Apps Better)
How to Extend Better Battery Life for Your iPhone iPad
1. Turn on Auto-Brithness
Turn Auto-Brightness on and you'll save battery because your screen will need to use less power in dark places.
Tap Settings > Wallpaper & Brightness > turn on Auto-Brightness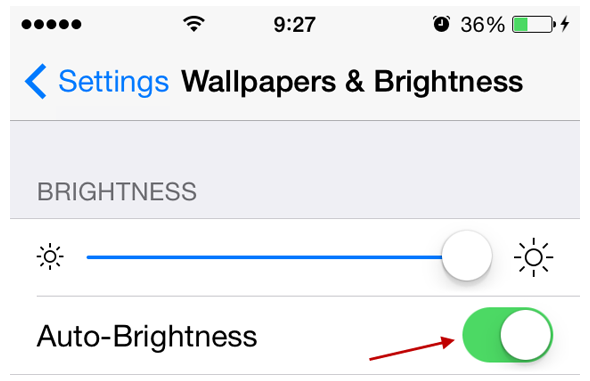 Turn on Auto-Brithness
2. Turn Off some services when you don't use them.
There're many services iOS provides you which consume more battery life of your device. So turn off them unless you're using them, such as Wi-Fi, Bluetooth, Equalizer, 3G/4G, Location Settings (iOS 5 or up), and Data Push.
Prevent Backgroud App Refresh (iOS 7)
Settings > General > Turn off selected Background App Refresh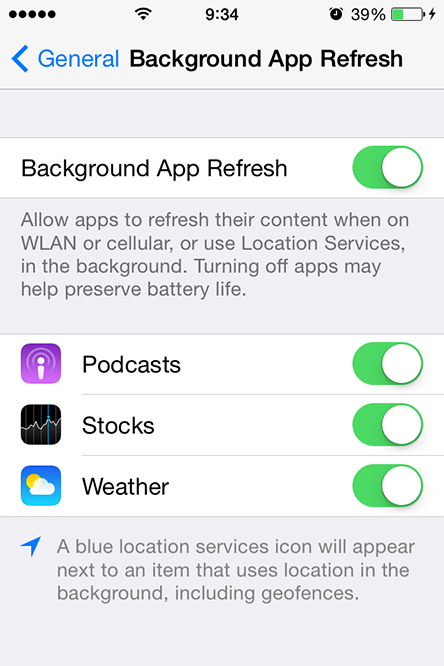 Turn Off some services
3. Auto-Lock Sooner
The sooner it sleeps, the less power is used to run the screen or other services.
Settings > General > Auto-Lock > select your preference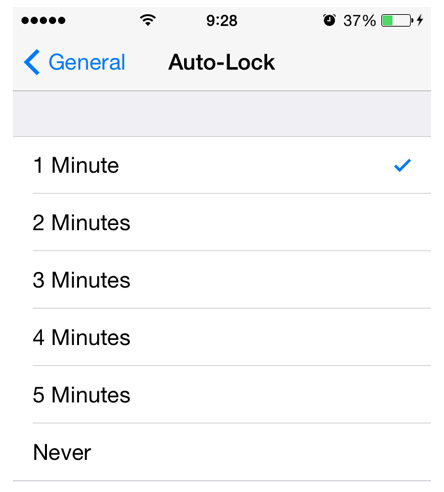 Auto-Lock Sooner
One or two tips above may not be effective enough, please try to follow more. However, if you want to improve your iPhone better, extending the battery life is only a very small step. That's why I'm going to recommend you PhoneClean – a powerful cleaning and optimizing tool for iPhone, iPad.
Find more info about PhoneClean.
Hope these tips would be helpful for you to extend your iPhone battery life. If you have any ideas, please share them with us in the comments section.
More Related Articles You May Like
Share Your Thoughts With Us