How to Find Apps You Want in App Store
Summary
Facing with so many kinds of apps and don't know how to find the apps you want in App Store quickly? Read this post to learn some tips about how to find apps in App store quickly and how to determine apps are worth downloading or purchasing.
Free download AnyTrans and transfer apps and app data between iPhone and iPad after reading this post about how to find apps in App Store.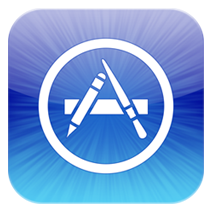 Find Apps in App Store
When you are exploring the App Store, you must be overwhelmed by a large number of apps that are available for your iOS devices. Especially, if you are a new iPhone or iPad user, you'll spend much time browsing the many types of apps that are introduced to you by App store, and choose the one you want among them. It is troublesome and time-consuming.
You May Like: How to Make a Slow iPhone iPad Run Faster >
How to Find Apps You Want in App Store Quickly
However, if you know this app's exact title or what kind of app you want, you can save a lot of time searching for it. Therefore, you can enter either the app's exact title or a keyword description of this app in the App Store's search field to see a list of relevant matches. For example, if you want to find some word-processing app, you can input Pages or Word processor into the App Store's search field to see if there is the one you want.
Can't Miss: Stop Kids Buying In-App Purchase on iPhone >
If you want to look for some vertical market apps, which are specialized functionality that caters to your industry or profession, you can enter that industry or profession or keywords associated with it in the search filed. For instance, enter keywords like Medical iMaging, Radiology, or Sale.
Image Credit: Techcrunch.com
Tips to Determine Apps Before Purchasing or Downloading
Except find apps you want quickly, it is important to evaluate an app before downloading or purchasing it. Here are some tips help you determine whether this app is worth downloading or purchasing on your iPhone or iPad.
Figure out what kind of features or functionality you want to add to your iPhone or iPad.
Using the search field to find relevant apps and then pick up the best one based on the description, screenshots and features each apps lists among various apps with same basic functionality.
Check this app's customer reviews and ratings. This will help you determine whether this app actually works as described in its description.
If a free version is available, download and test it before purchasing or upgrade to pro version.
Pay attention to the Apps' compatibility and ensure you download the right version for your device.
If you have some hybrid apps which can be run well on iPhone and iPad, you can use AnyTrans to transfer them from iPhone to iPad or from iPad to iPhone.
Must Read: Quick Guide to App Pricing in the App Store >
The Bottom Line
Finding Apps you want in App store, doesn't sound so hard, right? If you have any question about this post, be free to contact us by sending an Email or leaving a comment in comment section, and we are ready to serve you!
More Related Articles You May Like
Share Your Thoughts With Us