iTunes Match Doesn't Work on iTunes 12.2.1 – How to Fix
Summary
iTunes Match doesn't work after updating iTunes to the version 12.2.1, then how to fix it? Just read this post and try the method below.
Download AnyTrans to share songs, pictures, text messages and other 10+ types of files across all of your iOS devices/computer without iTunes sync.
For the music lovers who don't want to keep a large number of songs on iPhone/iPad/iPod, iTunes Match is their best choice. With this Apple service, people can even store the songs they haven't purchased to iCloud and enjoy them on any iOS device, Mac/PC and Apple TV.
But recently, some Apple users reported that iTunes Match wouldn't work after updating iTunes to version 12.2.1 on computer. The item used for turning on/off iTunes Match was greyed out and couldn't be clicked. It seems that what Apple said is untrusted, about iTunes 12.2.1 focusing on fixing iTunes Match and Apple Music problem.
Hot Topic: Update to iOS 11 or Stick with iOS 10.3.3/10.3.2 >
Method to Fix iTunes Match Problem on iTunes 12.2.1
Most of iTunes 12.2.1 users think it is bug that only Apple can fix. And there is no definitive solution to this issue, although people provided many ways to solve this iTunes Match problem. In this post, we offered one of these methods, which we think may be useful to you.
It is said that you could try to turn on iCloud Music Library and update iCloud Music library.
Step 1. Open iTunes, go to iTunes > Preference > General, and check iCloud Music Library > click OK.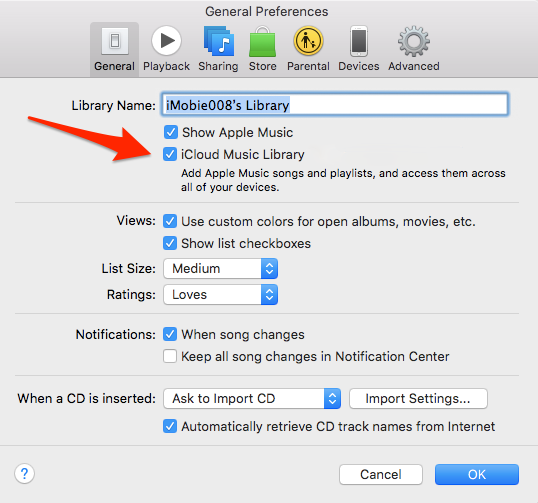 Turn on iCloud Music Library on iTunes 12.2.1
Step 2. Go to File > Library > Update iCloud Music Library.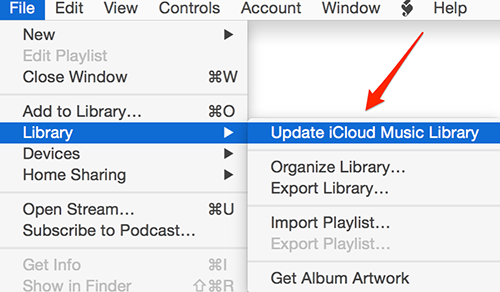 Update iCloud Music Library on iTunes 12.2.1
The Bottom Line
The above method only applies to a part of iTunes users who can't use iTunes Match in iTunes 12.2.1. Therefore, welcome any comment about questions and solutions to this issue.
More Related Articles You May Like
Share Your Thoughts With Us