How to Fix iOS 13/12 Email Issues
iOS 13/12 email not working? Read this guide to get some suggestions to fix the annoying iOS 13/12 email issues. The solutions can be applied to iPhone X/8/7 or iPad.

Joy Taylor
Last Updated: Feb. 08, 2022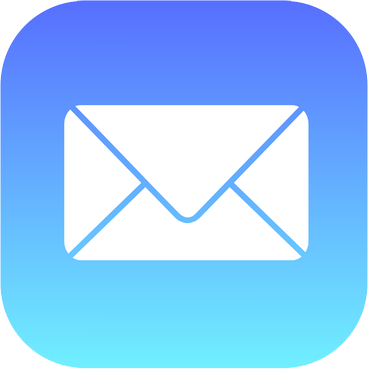 iOS 12/11/10 Mail Issues
It has been a few days since the release of iOS 12. Quite a few users have already installed it on their iPhone iPad to try the new features. However, just like the previous iOS 11/10 update, many users have reported that they meet some issues after updating to iOS 12 just like you. Here in this guide we mainly discuss the problems with the native Mail app and also collect some useful tips to help you fix iOS 12/11/10 email issues.
For anyone who meets "Cannot Send Mail" problem for Outlook.com, Office 365, or Exchange Server 2016, you can update to iOS 12 to fix the problem. iOS 12 is the newest update with bug fixes and improvements, and it also fixes this iOS 11/10 mail issue.
Part 1. Mail App Cannot Receive New Emails and Say Password is Incorrect
After updating to iOS 12/11/10, you just cannot receive new emails from other people. It seems that the incoming emails have been blocked. At the same time, it says your password is incorrect when you are trying to log into the account. To solve this iOS 12/11/10 email issue, you can first delete your email account and then add it again. Here are the detailed steps.
Step 1. Open Settings app > Choose Mails.
Step 2. Tap Accounts > Choose the account that has issues > Scroll down and select Sign Out.
Step 3. Go back to Accounts list > Tap Add Account to add your email account.
Part 2. Open Mail App and Find a Blank Screen
If you have an apostrophe in your email address, there is a huge possibility that you may be greeted with a blank screen when you open the Mail app. For this issue, you probably have to wait for Apple to fix it. In the meantime, you can also have a try on the methods below.
Solution 1: Remove the account that has issues and add other email accounts.
Solution 2: Delete some old emails. Go to your mail account on a computer, and then delete the messages that are over 6 MB or any "mail deliver failure" messages. Also, delete and then re-add the account on iPhone/iPad.
Solution 3: Restart your device. To do this, you can press and hold down the on/off button and the Home button until the device restart with the Apple logo. For iPhone 7 users, please press the Home button and the on/off button together. For iPhone 8/X users, first press the volume up button and quickly release it, then press the volume down button and quickly release it, finally press and hold the Power button until you see the Apple logo.
Solution 4: Restore your device. Connect your iDevice to the computer and run iTunes. First backup your device and then perform a restore from the backup. If it does not fix the iOS 12/11/10 email not working problem, then you can perform a clean restore to have a try.
Can't Miss: How to Fix Unable to Remove Message to Trash on iPhone >
The Bottom Line
Hope this guide can help you fix iOS 12/11/10 email issues successfully. If you meet some new Mail app-related problems or have some other solutions, please share them in the Comment section. It can also help other people.