How to Force Quit App on Mac
Summary
When you open and run an app on your Mac, there is a possibility that it will get stuck without responding. In this guide, we will show you how to force quit an app on your Mac with ease.
Download this software to clean your Mac from time to time after reading this guide about how to force quit an app on Mac.
When we are busy working on our Mac, the most unpleasant thing is that the app we are using stops responding suddenly. Indeed, we can wait it to recover for a moment. However, we may need to force quick a Mac app, which is not responding for a long time. In this guide, we will show you how to force quite an application on Mac.
You May Like: How to Fix a Slow Mac with Ease >
Steps to Force Quit Mac App
Step 1. Click on

at menu bar.
Step 2. Choose Force Quit Finder.
Step 3. You will see a pop-up window that shows all the running apps on Mac.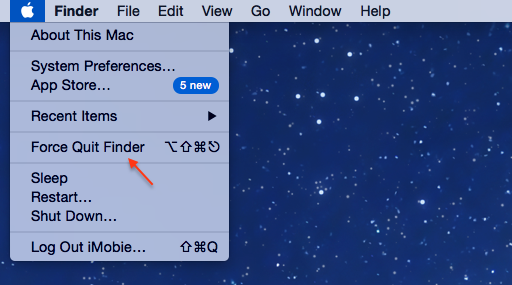 How to Force Quit App on Mac
Step 4. Select the name of the app or icon you want to quit.
Step 5. Click on "Force Quit" button.
Step 6. The Mac will ask you again if you want to quit the application, and then click on "Force Quit" again to confirm.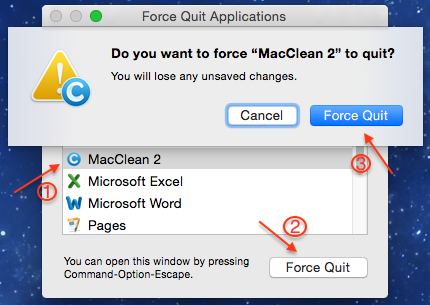 Force an App to Close on Your Mac
Also Read: How to Completely Uninstall Applications on Mac >
The Bottom Line
Macs are like all computers, Window or Vista can become slower with time. It is very necessary to clear our Mac to optimize it from time to time. MacClean is a professional cleaner to help Mac users clear Mac in a simple way. If you still have any question about this guide, please contact our support team by Email. If you like this guide, please share it with your friends.
More Related Articles You May Like
Share Your Thoughts With Us