How to Simply Free up Space on iPhone
Summary
Still annoyed with almost full iPhone capacity? Here is a simple guide to free up space on iPhone with the help of PhoneClean, a handy and free iOS device cleaning utility.
Just free download this iOS cleaning utility, and follow the instruction below to quickly and easily free up storage for your iOS devices.
Along with increased files being stored on iPhone, it is an apparent thing that your iPhone storage space will be running out. Through scanning the capacity of your iPhone, you will be easily found that how much space has been taken up. If the storage is nearly full, how can you install other new apps or take photos?
When encountered that situation, the most common solution maybe delete some unnecessary things by connecting your iPhone to iTunes, or just directly exclude them. However, is this way really workable? How about the invisible other on iPhone, like aches, temp files, cookies, etc? Still inquire an effective solution? Here will introduce a simple way to free up space on iPhone.
As a first and unique iOS device problem solver, PhoneClean is dedicated in freeing up storage on iOS device. Its free mode function Quick Clean will do efficient clean up for your iOS device, such as App aches, cookies, user storage files. Now, just take a look at how it accomplishes this task.
How to Free up Space on iPhone & iPad & iPod?
To start with, what you need is to free download this application, and then, install it on your PC or Mac. Here, take iPhone as an example to show how to rapidly free up more storage.
Step 1: Connect iPhone to your PC & Mac, and open Phone clean Choose "Quick Clean".
Step 2: Select the corresponded alternatives to scan (this software will default to scan all if not choose) Click "Start Scan".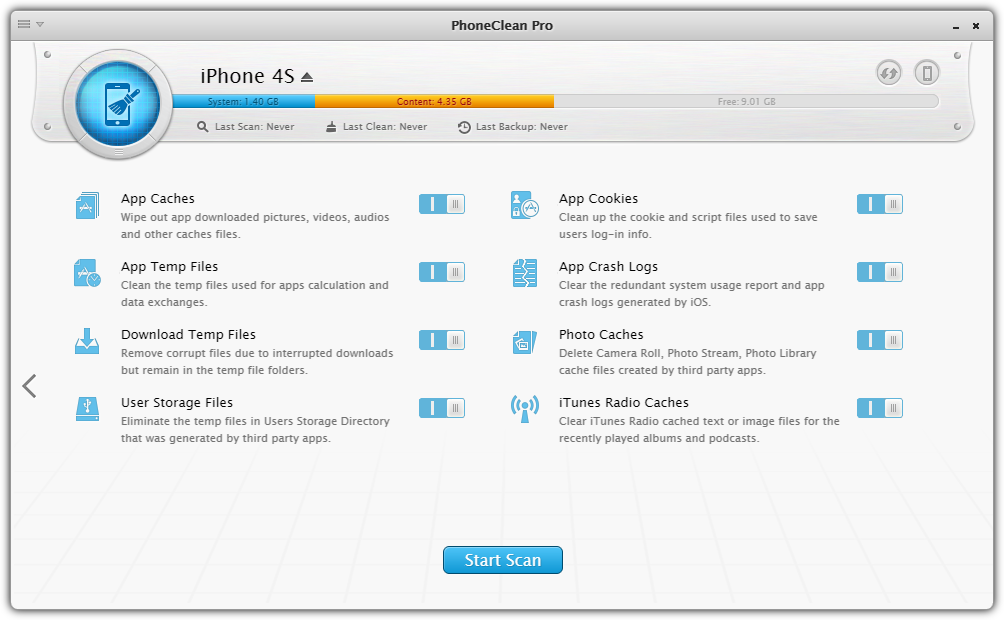 Step 3: The scan result will be presented while completed. Just click "Clean" button to free up your iPhone space.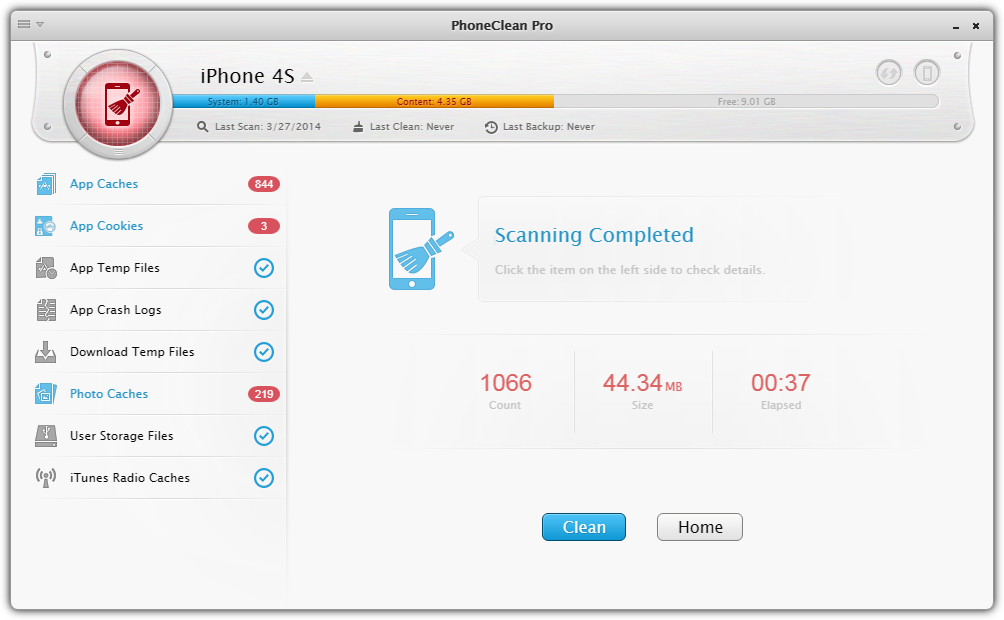 Apart from this feature, PhoneClean also provides other free features, like functional Toolbox and powerful Restore. If you want to know more about it, don't hesitate to free download PhoneClean to free up more space on your iPhone, iPod, iPad.
More Related Articles You May Like
Share Your Thoughts With Us