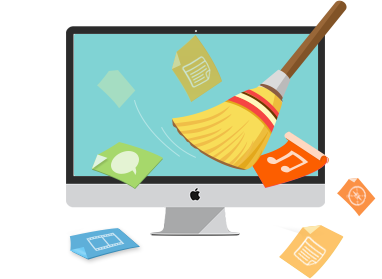 How to Free Up Space on Mac (macOS Sierra)
[Last Updated: Jul. 12th, 2017]
Read this guide in other languages: Français
Apple WWDC 2016 keynote event announced the new Mac operating system macOS Sierra. And there is one small feature that you may have noticed – "When you need more space, let your Mac find it for you".
It said that new macOS helps you clear out duplicates , app installers and other unnecessary stuff, which would be a good feature if your startup disk is almost full and cannot download any large app or game. But if you prefer to clean up the junk files on Mac completely, you have to do the job manually or use some professional tools like MacClean to give you a hand.
In this article, we will show you how to free up space on Mac via some basic & efficient tips. And first of all, go to check out how much space is available on your Mac: Click the Apple menu > Select "About This Mac" > Click on the "More Info" button > Choose the "Storage" tab to check the disk storage overview and capacity. And then follow tips below to free up space on your Mac.
Part 1. How to Free Up Space on Mac via Deleting Old Device Backups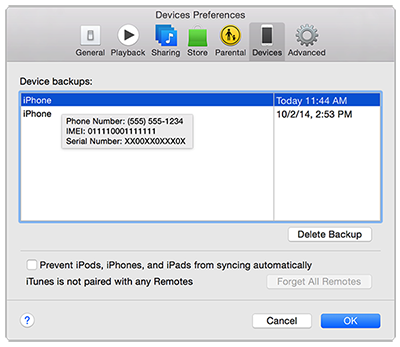 How to Free Up Space on Mac – Delete Old Device File Backups
If you have multiple Apple iOS devices, say, iPad, iPhone, or iPod touch, every time you synced your iDevice with iTunes, it automatically backs up specific files and settings to your Mac. The backups are all saved on your Mac, you can find them: Home > Library > Application Support > MobileSync > Backup. You can keep the most recent backups of these devices, and delete those older backups files from your Mac.
Deleting files from your Mac is never without risk so you'd better move the folder to an external drive before you remove it. Choose iTunes > Preferences > Click Devices > Select the backup you want to remove > Click Delete Backup.
You May Like:
How to Clone an iPhone to New iPhone >
Part 2. How to Free Up Space on Mac via Clearing Junks Files with MacClean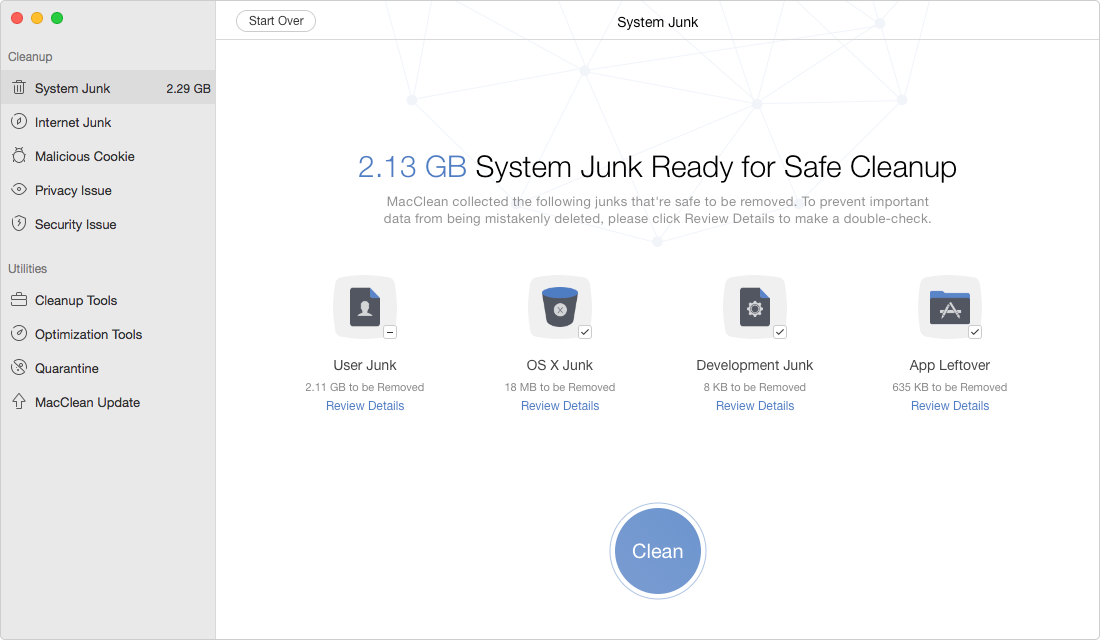 How to Free Up Space on Mac - Clear Junks Files on Mac
Although Apple Mac is known for its good self-maintenance feature, which means it requires less cleaning job. However, there can be gigabytes of junk files generated by the use of Internet and applications. If you have an old Mac, or your Mac disk space is almost full, it's really the time to clean up it and free up space by removing some junks, no matter system junk files or apps junks. It might take time and efforts to manually find and delete the kinds of junk files from your Mac, that's why you need an easy-to-use and powerful Mac cleaning software like MacClean.
MacClean, as its name expresses, is a Mac cleaning software made to clean up junk files from Mac computers. It works well for all Mac computers. MacClean manages to clean up various types of junks like Internet junk (Safari, Firefox and Chrome), user junk, system junk, development junk, trash bin and application junk. It is capable of removing caches, cookies, browsing history, download history, user logins, system logins, app leftovers and more from Mac.
Related Reading:
Why Is My Mac Slow and How to Fix It >
Part 3. Uninstall Unneeded Applications and Leftovers
Free Up Space on Mac - Uninstall Unneeded Applications Leftovers
Another effective way to free up space on Mac is to uninstall any Mac applications you do not intend to use. Check out if your Applications folder is cluttered with applications you no longer use, for example, some software free trials. Finding out which applications are taking up the most space on your Mac: Open Finder > Select Applications > Click the "Show items in a list" icon on the toolbar > Click the "Size" option to sort the applications by size. To uninstall the unwanted apps, just open your Finder window > Choose Applications in the left sidebar > Check the apps you want to delete > Drag-and-drop them to the trash can on your dock.
However, it does not go far enough. Even if you have uninstalled the app, the app leftovers are still stored in your Mac: ~/Library/Application Support/ or ~/Library/Preferences/. We suggest you do not delete a file casually for it might lead to some bad results. To easily find out where these app leftovers stored and safely remove them, To easily find out where these app leftovers stored and safely remove them, you will need MacClean.
Part 4. How to Free Up Space on Mac via Removing Unused Languages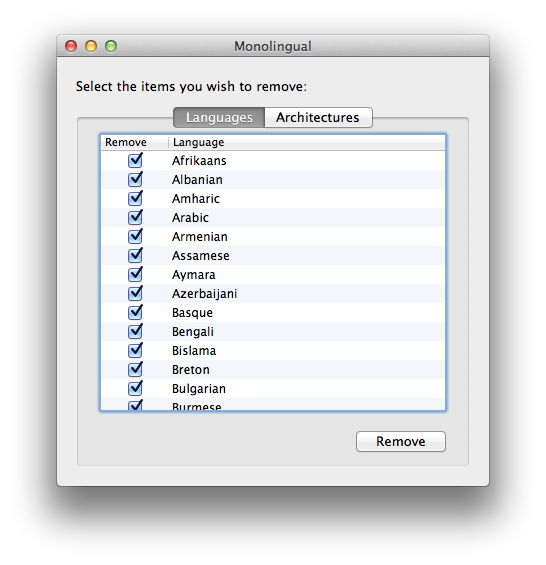 How to Free Up Space on Mac - Remove Unused Languages
Macs are popular, and they are sold in more than 100 countries around the world, many of them with different languages. Almost every Mac application comes with several language files it supports so that it satisfies all almost all its users. Since you don't really need all of these languages, such files are just wasting space on your Mac for no good reason. If you're trying to free up space for your 64 GB MacBook Air, that extra storage space can be very useful.
To delete the language files on your Mac, you can use Monolingual, a free program for removing unnecessary resources in order to reclaim several hundred megabytes of disk space. Before removing the language files you'd better back up your Mac with Time Machine.
Although Apple improves the battery life of Mac each new model year, there is more that you can do. To know some useful and effective tips to save your Mac battery, you can refer to this How to Improve Mac Battery Life guide >
If you are also an iPhone user, you might also want to know how to free up space on your device especially for 8 GB or 16 GB iPhone users. Yes, we have also gathered some useful tips to help you free up space on your limited iPhone, please refer to 5 Ways to Free Up Space on iPhone >
Part 5. Clean Up Unwanted Photos, Music and Movies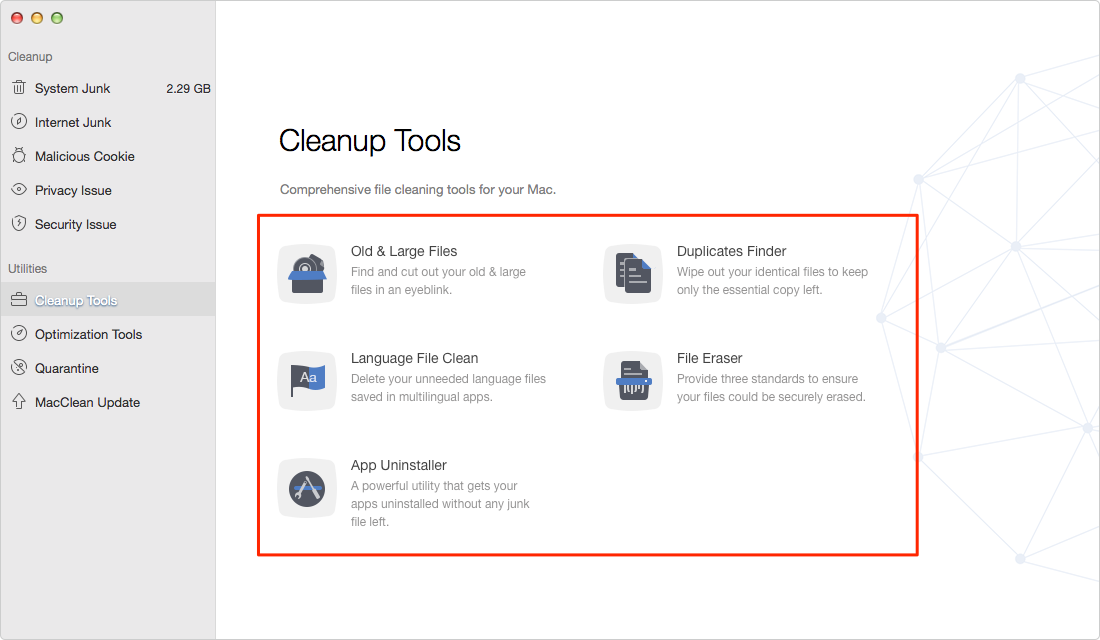 How to Free Up Space on Mac – Clean Up Unwanted Media files
Speaking of photos, music and movies folders, these will eat up tones of space on a Mac! Among them, there are also lots of photos caches like images copies from iCloud, Faces or app-related, music caches like duplicates from iTunes, download histories of iOS devices, or movies files caches from media players, download histories by iOS devices.
Therefore, cleaning up the caches from photos, music and movies files is crucial if you want to free up space on Mac. Well, you can do like this:
1. Open Finder > Navigate to the Photos library > Ctrl + Click your Photos library > Select "Show Package Contents" > Open resources and then model resource.
2. Old and unwanted music or movies always take up large space on your Mac, and cleaning the media files is a great way to free up space. Open Finder > Click All Files > Check and select the media files you want to get rid of > Right click your mouse > Click on "Empty Trash".
3. If you don't want to delete the old photos, music and movies, you can compress or achieve them to save the space on your Mac: Select the files and folders you want > Right-click and choose Compress Items to create a Zip file archive.
Part 6. Restarting the Mac & Installing System Updates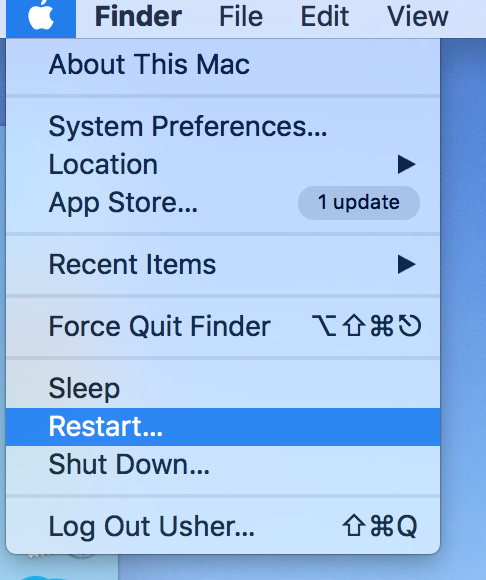 How to Free Up Space on Mac – Restarting a Mac
Restarting a Mac is also one of the effective ways to free up space, because this can flush system caches, app caches, installs system updates. Especially for the virtual memory swap files and sleep image files, which possibly grow quite large if you rarely restart a Mac.
If you have downloaded System Updates but haven't installed them yet, they're just sitting around taking up disk space on your Mac, which will easily end up taking up sizable gigabytes for major system updates. At this time, rebooting the mac will find out the wasted space on your Mac and install the update.
Part 7. How to Free Up Space on Mac via Clearing out Downloads History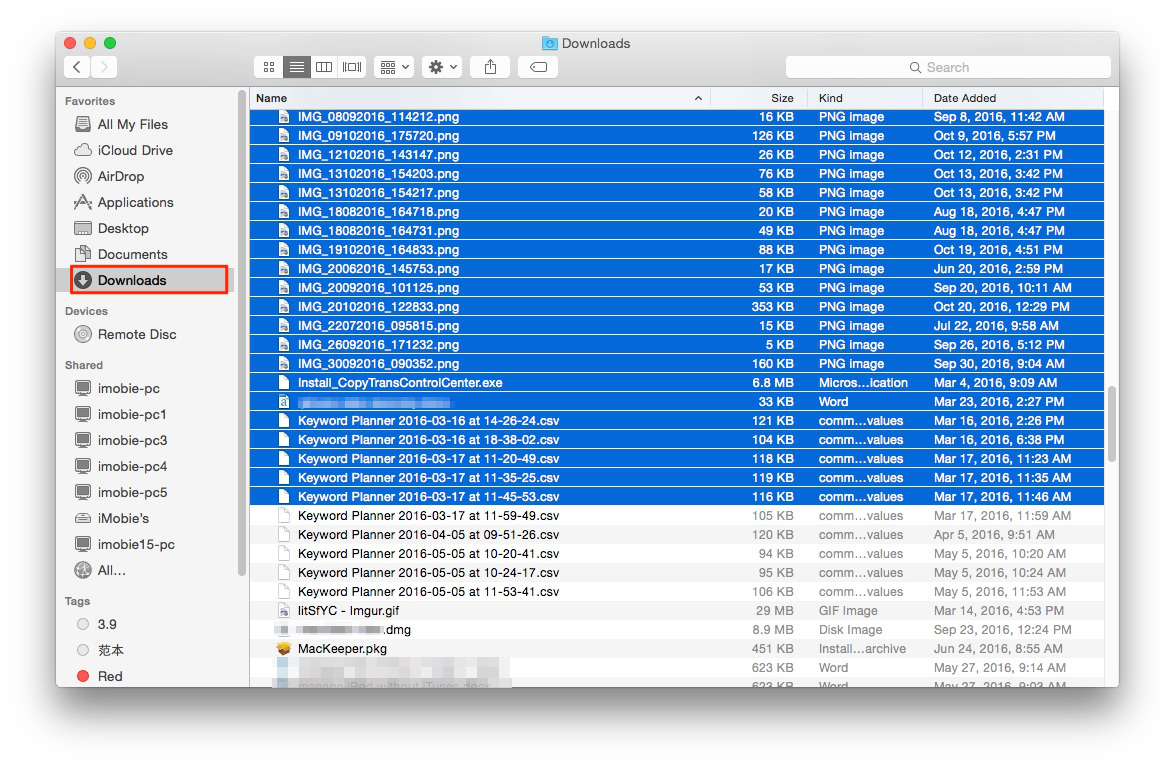 How to Free Up Space on Mac - Clear out Downloads History
You may always download temporary files from your friends, coworkers or families, and then these files are also still recorded in the Download folder. Over time, you will find that the download history may be one of biggest culprits of wasted storage space on your Mac. To free up space on Mac, clearing out the downloads history is also extremely needed.
To do this: Open Finder window > Click Downloads on the left sidebar > preview the download history to make sure that you don't need them any more > Select all history or part of them > right-click and scroll down onto Move to Trash.
Part 8. How to Free Up Space on Mac via Emptying Trash Cans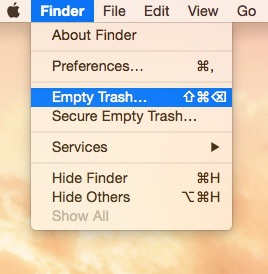 How to Free Up Space on Mac - Empty Trash Cans
Empty Trash on your Mac is also an effective way to free up space on Mac. To completely remove useless files from your Mac, you will have to clear them from the trash can. To do this: Select Finder on the homepage of Mac > move to Empty Trash and click it. This will delete all files you've sent to Trash.
If you are also an iPhone user, you might also want to know how to free up space on your device especially for 8 GB or 16 GB iPhone users. Yes, we have also gathered some useful tips to help you free up space on your limited iPhone, please refer to 5 Ways to Free Up Space on iPhone >
Join the Discussion on Mac OS X El Capitan