How to Get More Than 5 Candy Crush Lives
Summary
Love playing Candy Crush but get stuck on a level, the most dreadful thing is NO MORE LIVES! Read on to find out how to get more than 5 lives.
Download this award-winning application so that you can make use of it after reading this How to Get More Than 5 Candy Crush Lives guide.
Candy Crush gives 5 lives to player and usually that won't be enough. Especially when you stuck on a level, challenged hundreds of times but to no avail, and anxiously wait for another 30 minutes to restart the game right away.
Do you lose all your lives and again you've got to wait so many dreadful minutes before you can have another go. Yes, you could connect using Facebook, at which point you can beg your friends for more lives. But that would be very disturbing. So let's play some tricks to remove the 5-live-limits from Candy Crush.
Don't Miss: How to Copy Candy Crush Data between iPhone iPad
Get More Candy Crush Lives - Way A
The fastest way to get more Candy Crush lives is playing it on multiple devices. Say if you have more than one iPhone iPad and iPod touch, then you'll have 5 lives on each of them. But the problem is how to make the progress sync with different platform? Read on this tutorial and you'll find an answer.
Get More Candy Crush Lives - Way B
Another way to get cheat for extra Candy Crush lives is to reset the time. Turn the clock on your iPhone, iPad or iPod touch ahead 2 hours, and then keep playing to your hearts content. Go to Settings > General > Date & Time > Set Time Off > Set Date and Time > Add two hours forward and get 4 more lives in your game.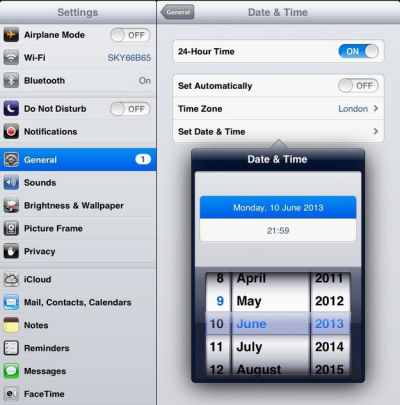 You will eventually have to pay back the time, but schedule that for when you're sleeping anyway. Remember to change the time from PM to AM if you are going past midnight. PS: It's also works if you want to bypass the three days limit.
More Related Articles You May Like
Share Your Thoughts With Us