How to Get Old Photos from iCloud to iPhone iPad without Resetting
This post tells you how to get old photos from iCloud without restoring your device, and offers you one easy-to-use iCloud backup extractor.
By
Tom Boyer
|
Posted on: Nov. 15, 2018,
Last Updated: Nov. 25, 2019
You may have some old backups on iCloud and you want to get some precious photos from these backups. However, Apple says, before restoring from iCloud backup, you have to reset your iPhone iPad and erase all contents on your iOS device, which most of the people don't expect. So how can we get old photos from iCloud without losing data on our device?
Don't Miss: How to Backup/Restore with iCloud >
Actually, what we need is just an iCloud backup extractor, which you can use to preview photos on iCloud backup and download them to computer without resetting your device.
Tool to Extract iCloud Photos – PhoneRescue
PhoneRescue is one of top both Android and iOS data recovery software. With PhoneRescue – iOS data recovery, you can easily extract photos from iCloud,iTunes backup and even iCloud Drive. Below are some features of this tool:
Get data from iTunes/iCloud Backup to any Mac and PC.
Extract Photos, Messages, Contacts and other 15+ types of files.
Directly recover data from iPhone/iPad.
Easily get data from iCloud Drive to your computer.
Support all iOS devices (iPhone, iPad and iPod touch) in iOS 13/12/11.
PhoneRescue – Best iCloud Backup Extractor
Download PhoneRescue to transfer photos from old iCloud backup to your Windows/Mac computer, without resetting your iPhone/iPad/iPod touch.
Free Download
Get it now

Also Read: Download iCloud Backup to Computer with PhoneRescue >
How to Get Photos from iCloud to iPhone with PhoneRescue
Requirements: PhoneRescue, Computer (Mac or PC).
Step 1Download PhoneRescue for iOS on your computer and install it, it supports any Mac and PC.
Step 2Open PhoneRescue > Select Recover from iCloud Backup > Click on Right Arrow to enter the next page.
Step 3Sign in with your Apple ID > Take some minutes to download the backup that contains the photos you need > Click on Right Arrow to scan the backup.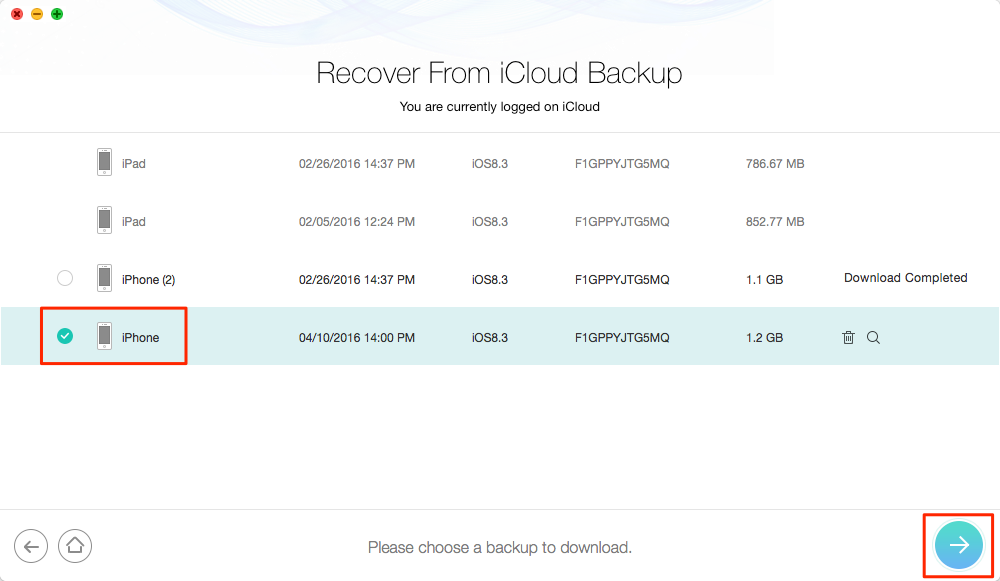 How to Get Photos from iCloud to iPhone without Resetting – Step 3
Step 4Select Photos > Preview and select the photos you need > Click on To Computer button to download them to Mac/PC. Then download these iCloud photos to iPhone.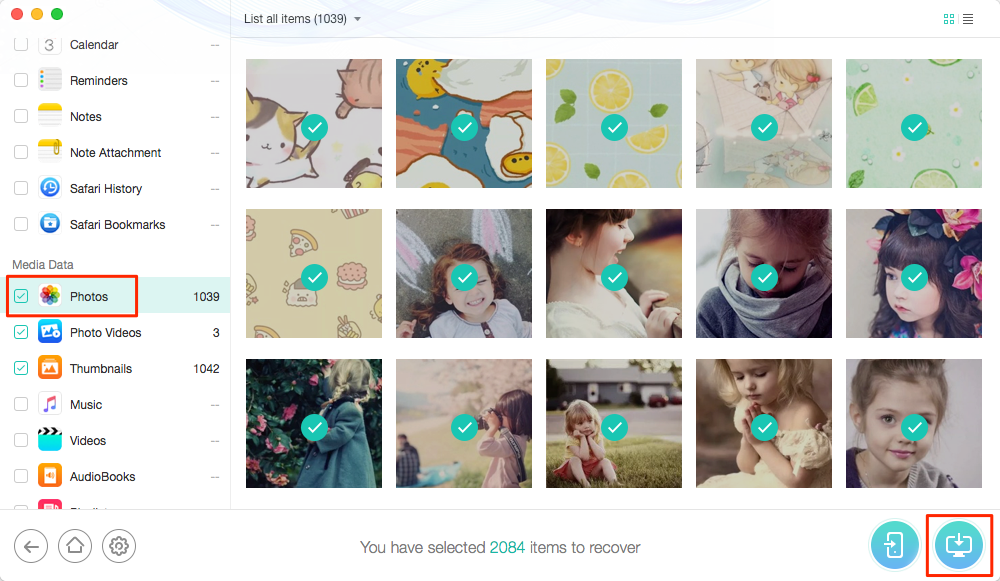 How to Get Photos from iCloud to iPhone without Resetting – Step 4
Make sure you are connected to a stable Internet network, especially when downloading the backup from the iCloud server. And it may take you quite a bit of time to download one backup if the backup is too lar
The Bottom Line
The benefit of iCloud backup extractor is that you needn't erase content on your iOS device by restoring. And with a tool just like PhoneRescue, it could be so easy and quick to get old photos from iCloud or iTunes Backup to iPhone. In addition, you can also use this kind of tool to extract other types of files, such as contacts, messages, WhatsApp messages, etc. So why not download PhoneRescue and have a try?