How to Get Photos and Videos off iPhone SE
Summary
This guide offers you one iPhone transfer tool to export videos, photos and other types of files from your new bought iPhone SE.
Download AnyTrans to 3-steps get pictures, videos and music from your iPhone SE, also supports iPhone 6/6s/5/5s/5c/4/4s in iOS 9/8/7/6/5.
In this spring, Apple released its 4-inch iPhone - iPhone SE. It's equipped with 12-megapixel iSight camera, which means that you can use it to take photos and 4K videos just like taking with iPhone 6s.
Without a doubt, a new iPhone will be used to take so many photos and videos, and play your favorite songs. Then, after your iPhone SE storage is filled with these kinds of files, you may want to get some of them off your device. So what can we do to easily make it? In this post, we use one professional iPhone transfer tool.
Also Read: How to Recover Deleted Text Messages on iPhone SE >
Tool to Get Data off iPhone SE - AnyTrans
The transfer tool we'll use to transfer photos/videos is AnyTrans. Different from iTunes or iCloud, it is more flexible and simple. And it enables you to transfer specific items instead of all of photos and videos. Besides photos and videos, you can also use it to transfer music, contacts, voice memos, and other files from iPhone SE to computer or another iOS device.
How to Transfer Photos from iPhone SE to Computer
After downloading and installing AnyTrans to your computer, you can easily get Camera Roll photos off your iPhone SE to a computer (no matter Mac or PC) in 3 steps
Step 1. Run AnyTrans and connect your iPhone SE to computer with USB cable > Scroll down or click the button at right.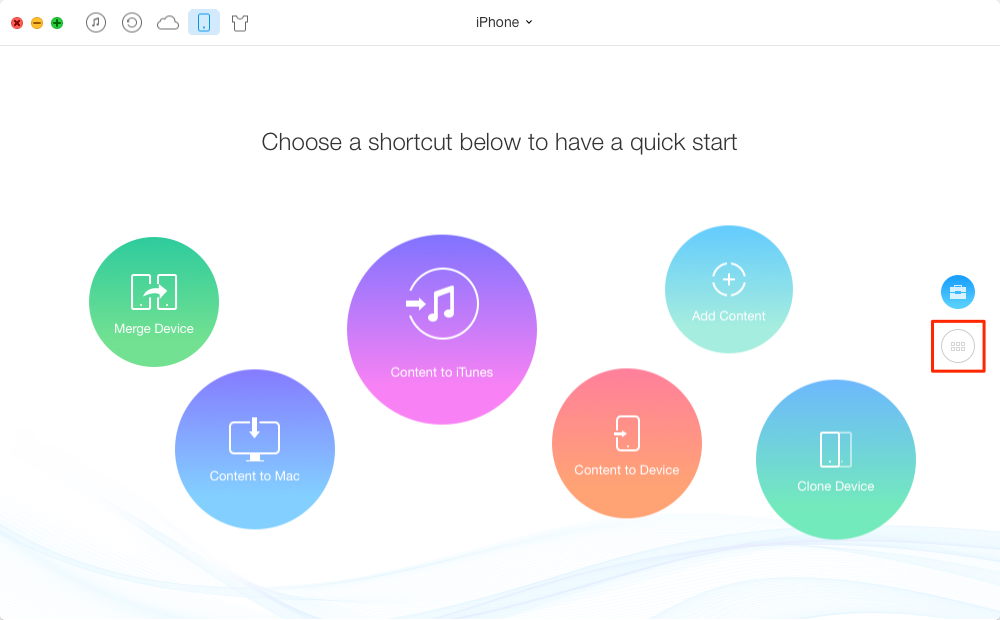 Get Photos Off iPhone SE with AnyTrans – Step 1
Step 2. Click Photos > Camera Roll to preview Camera Roll photos on your iPhone SE.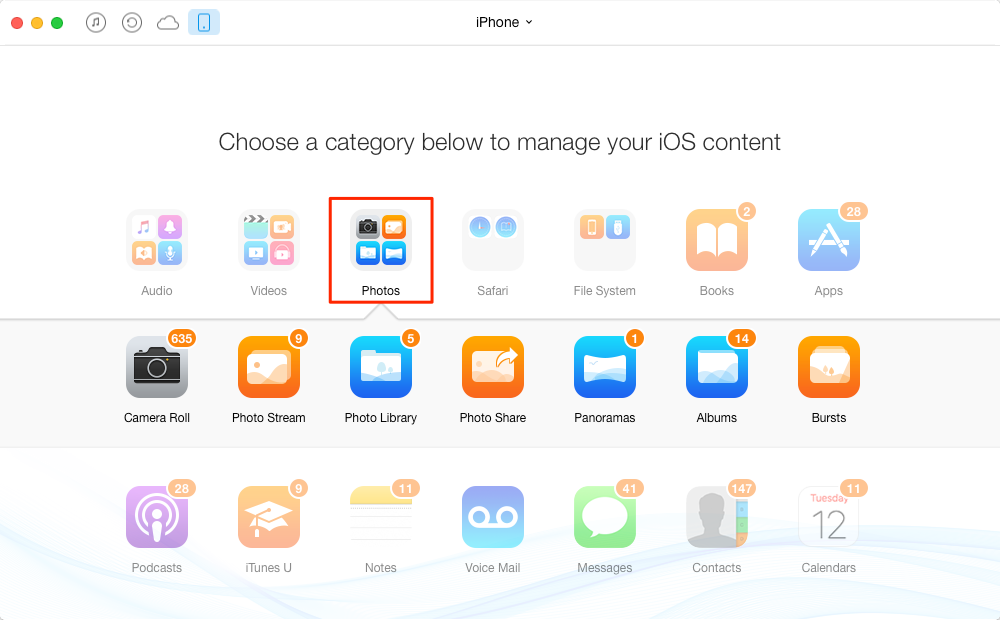 Get Photos Off iPhone SE with AnyTrans – Step 2
Step 3. Select the photos you want to export to your computer, and click "To Computer" button on the top-right corner menu bar to start the transferring process.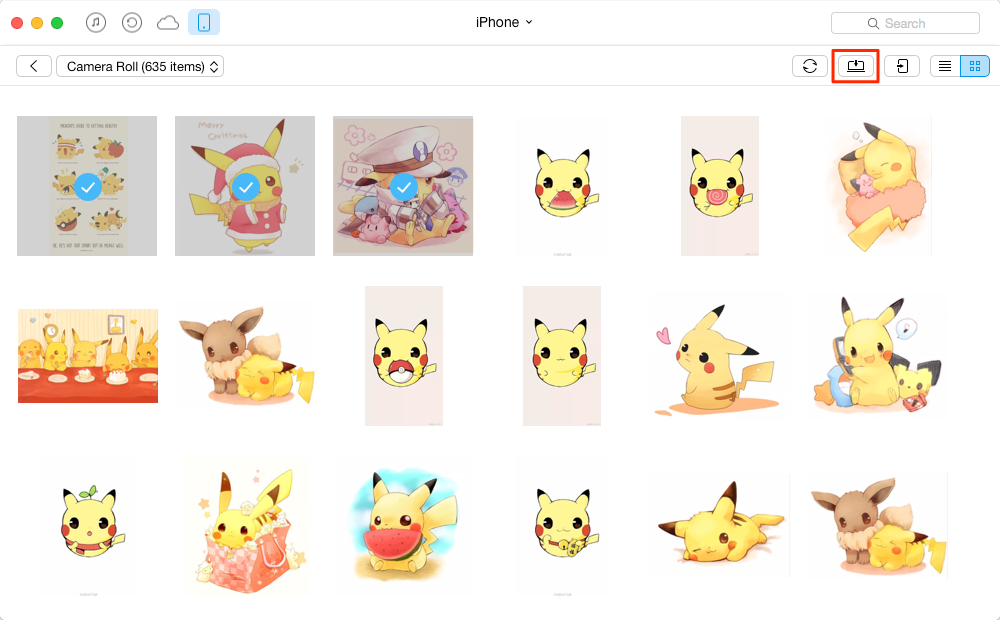 Get Photos Off iPhone SE with AnyTrans – Step 3
By using the menu bar on the top-right, you can click "To Device" button to transfer photos to another iOS device (iPhone, iPad or iPod touch). And at the second step, you can try to select another category to have a transfer, such as Video and Books.
You May Like: How to Put Music on iPhone SE without iTunes >
The Bottom Line
With AnyTrans, photos and videos transferring could be very easy just like what we show on the above. In this method, you can backup and transfer your iPhone in a quick and simple way without iTunes. So why not download AnyTrans and have a free try?
More Related Articles You May Like
Share Your Thoughts With Us