How Many Faces can You Use with Face ID on the iPhone X
Summary
Do you know how many faces can you use with Face ID? This article will tell you how many faces can the iPhone X supported and show you how to manage iPhone X content better.
This all-in-one iOS data management tool can help you manage & transfer kinds of iPhone data in an easy way, like ringtones, photos, music, videos, contacts, notes, messages, apps, etc. Download it to have a try.
Q: In the 5 finger option for Touch ID, my spouse and I shared the fingers for scanning so that either of us could open each of our iPhones. Wondering how many faces can the iPhone X store? If Face ID will be limited to just one person?
—A user from Reddit
What is Face ID
You know that iPhone X has a exclusive feature called Face ID that even not be supported by iPhone 8 and iPhone 8 Plus. Why it's exclusive to the iPhone X? It's due to the sheer amount of tech crammed into the front-facing camera at the top of the edge-to-edge display. It is really a cool feature, which is more convenient than Touch ID and makes unlocking and paying fast, easy and intuitive.
Well, many users concerned with how many faces can you use with Face ID? Some users hope it will also supports several faces just like Touch ID supports 5 fingerprints, however, some users prefer this function will be limited to just one person thereby making the iPhone truly belong to oneself individual. So, how many faces can you scan with Face ID on your iPhone X?
Image Credit: Apple.com
How Many Faces can You Use with Face ID
Actually, Apple did not make a clear statement about how many faces can the iPhone X store, but according to many people who spoke to Apple, there is only one face can be registered per device, and this is also be confirmed by TechCrunch. That is to say, one iPhone X, one face. It's totally unlike with Touch ID, iPhone X users have only one face to use for their unlocking purposes.
Bonus Tip: How to Manage iPhone X Content in a Better Way
Most iOS users will use iTunes to manage and sync iOS data, but a lot of users also complained different kinds of iTunes annoying problems. So, here in this part, we recommend you an iTunes alternative - AnyTrans, which can help you manage and transfer your iPhone X content in a better way.
AnyTrans, as a best iTunes alternative, you can use it to sync kinds of data from computer/iTunes library to your iPhone, and from iPhone to computer/iTunes that is not supported by iTunes. Besides, you are also allowed to sync data between any two iOS devices directly, and from iPhone to iCloud, to external hard drive, etc. No matter where you want to transfer, it can do for you with ease. What's more, it supports manage and transfer almost all iOS content such as photos, ringtones (not supported in iTunes 12.7), contacts, messages, music, purchased items, notes, reminders, calendars, voice mail, iBooks, etc.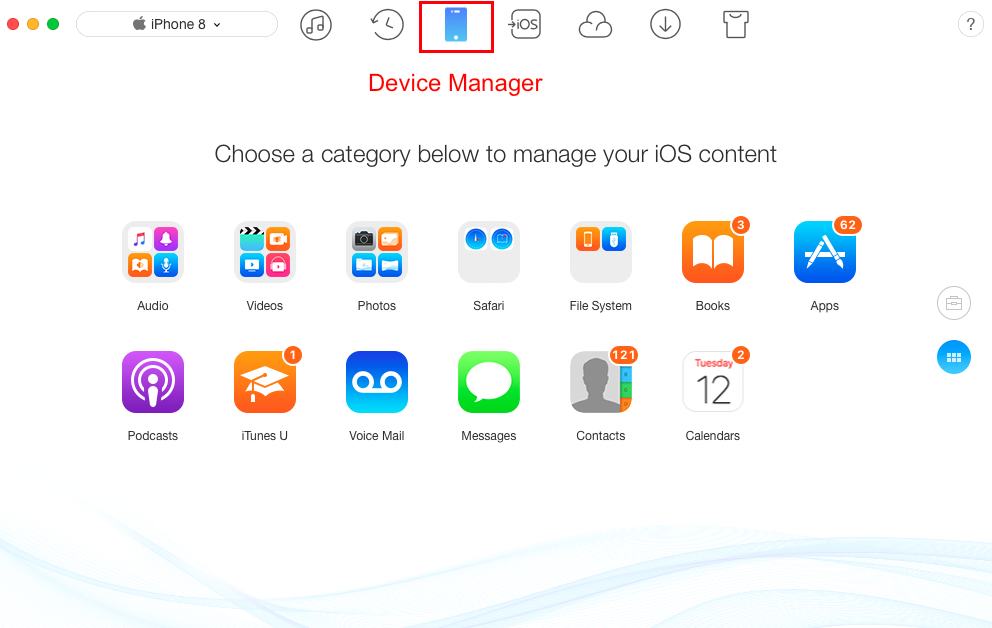 A Screenshot of AnyTrans on Mac
The Bottom Line
After reading this guide about how many faces can you use with Face ID, you already know the answer is Only One Face. On November 3rd, the iPhone X will put on sale, if you get one, why not download AnyTrans to manage your iPhone X in a better way?
More Related Articles You May Like