How to Add MP3 Music File to iTunes 11
Summary
How can I add my MP3 music file to iTunes 11? This article will show you several ways to import music to iTunes.
Take a tour of this awarded software so that you can make use of it after reading this How to Add MP3 Music File to iTunes article.
We collected some feedbacks from Apple community reporting that when trying to add songs to iTunes library, iTunes didn't show the new songs. This problem happens immediately after upgrade to iTunes 11. If you have a similar issue, then you can follow below step-by-step tutorial to find a solution.
Don't Miss: How to Transfer Music from iPhone to iTunes
Part 1: How to Add Music to iTunes by Drag-n-drop
The easiest method to add songs to iTunes library is by dragging and dropping. Open iTunes > Choose the Music tab on the left side > Find the folder or particular songs > Drag and drop it (them) to iTunes. And the songs will be imported into iTunes library.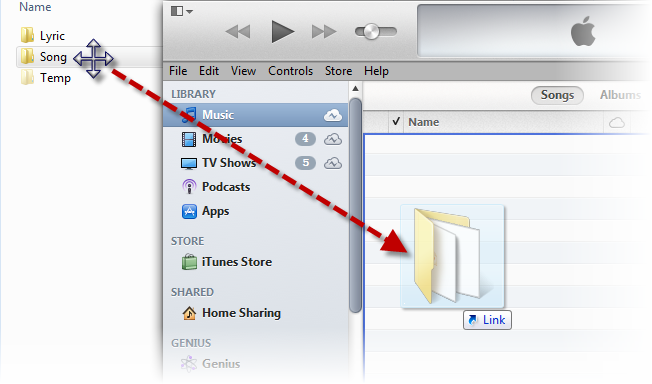 Part 2: How to Adding Music to iTunes by Importing
Open iTunes > File > Add File to Library (or Add Folder to Library) > Highlight the songs you want to import > Click Open to get your music added to iTunes: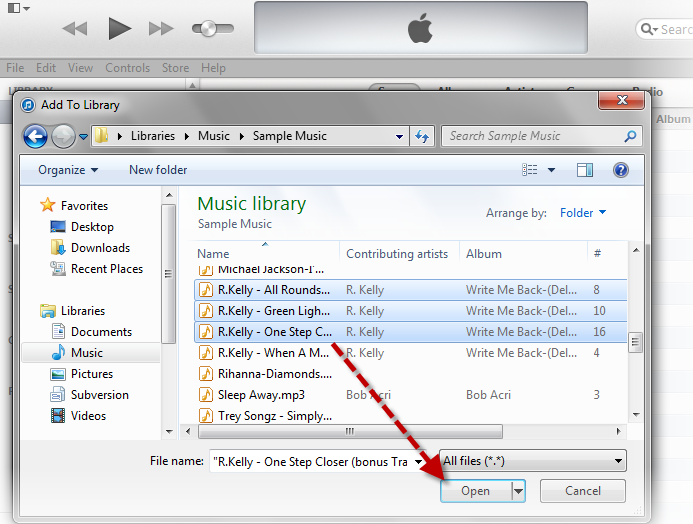 Tip: When you add a song to iTunes library, a copy is placed inside the iTunes Music folder; As long as you have your iTunes preferences set for Copy Files to iTunes Music Folder When Adding to Library.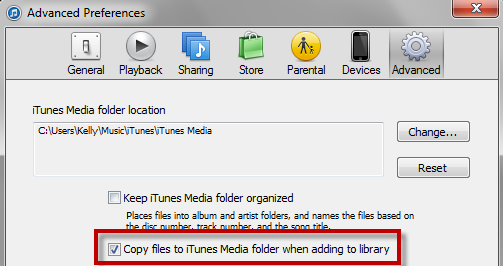 Part 3: How to Add Music to iTunes from CD
You can easily import CDs to iTunes library because they're lossless data discs. To import an CD to iTunes, you can insert it into your CD-ROM drive, open the CD in the Finder, and drag and drop the MP3 files into the iTunes window. Downloaded song files are even easier - just drag and drop the files into iTunes. If you drag a folder or CD icon, all the audio files it contains are added to the library.
More Related Articles You May Like
Share Your Thoughts With Us