How to Backup iPhone to PC without iTunes
Summary
Backing up iPhone contents, such as, photos, movies, music, apps to your computer is not only a great option to free up your iPhone space but also a advisable way to backup your iPhone 4/4s/5/5s to PC.
Download and install the best iTunes alternative AnyTrans on your PC to manage your iPhone contents with ease. Then read this article to get some useful info on how to backup iPhone to PC quickly and easily.
Take wonderful photos. View fantastic movies. Listen to amazing music. Play funny games. You can do anything anywhere you want with your handy iPhone. At the same time, your iPhone houses all the important data with its limited storage. So, how about backup iPhone to PC to secure your important data and free up some iPhone space?
Of course, Apple allows you to backup iPhone to PC with iTunes, however, you can't selectively backup data you want. What's more, for most Apple users, iTunes would be a clumsy program to run on PC. Except for using iTunes, is there any other easy and quick way to backup iPhone to PC?
You May Like: How to Transfer Data from iPhone to Computer
AnyTrans - the best iTunes alternative, which is easy to use and is quite consistent with the needs of Apple users.
iMobie's AnyTrans Highlights
- Back up iPhone iPad and iPod contents to PC and vice versa with ease.
- Back up music, movies, apps and any other type of entertainment file of iOS device.
- Transfer apps between iPhone, iPad and iTunes and back up your app data, saved games and personal settings.
- Super fast backing up speed allows you back up iPhone to PC in few minutes.
Don't Miss: How to Copy Files from iPhone to PC
How to Backup iPhone to PC with AnyTrans
Step 1. Donwload and install AnyTrans on your PC > Launch AnyTrans on your PC and connect your iPhone to your computer via a USB cable. Click on

.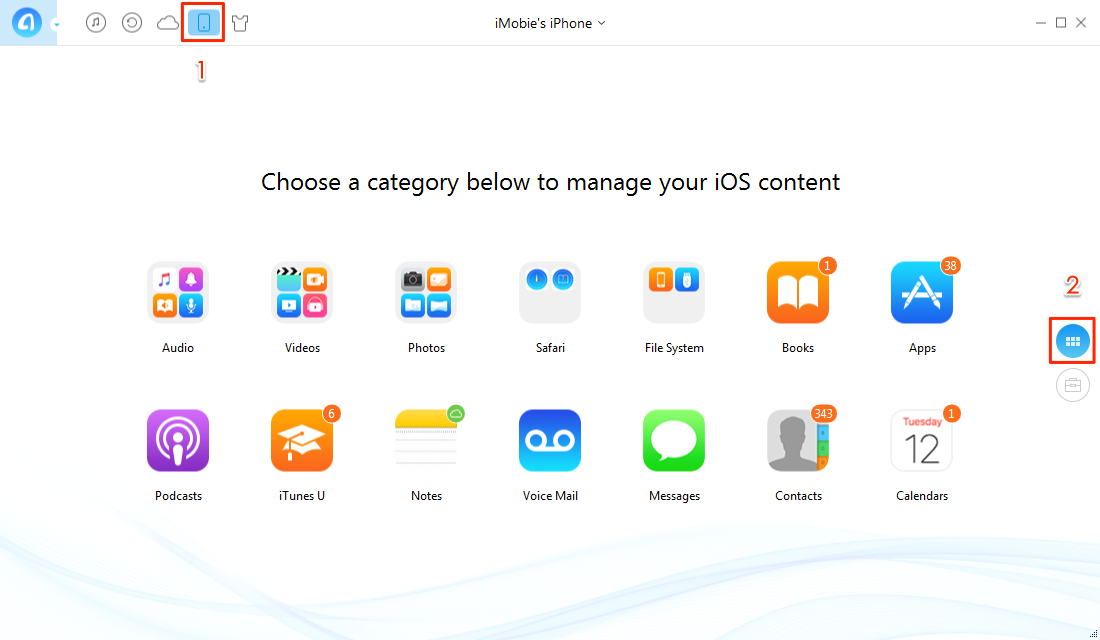 How to Back Up iPhone to Computer – Step 1
Step 2. Choose category > Select specific data you need to backup.
How to Back Up iPhone to Computer – Step 2
Step 3. Tap on Send to Mac/PC button to back up data from one iPhone to computer.
How to Back Up iPhone to Computer – Step 3
The Bottom Line
With AnyTrans, you can backup iPhone to PC without iTunes. You can also backup iPhone contents to Mac and vice versa. Why not have a try now? Any problem about this article or AnyTrans is warmly welcomed, please be free to contact us by sending an Email or leaving a comment in comment section.
Top Posts on Backing up iPhone Contents to Computer:
More Related Articles You May Like
Share Your Thoughts With Us