How to Change iPhone, iPad, iTouch App Icon
Summary
Get bored with iPhone app icons? Now this page will show you how to make custom iPhone, iPad, iTouch app icons without jailbreaking.
Free explore and browse your iPhone, iPad, iPod touch without jailbreaking. Start download now before reading this Changing iPhone App Icons guide.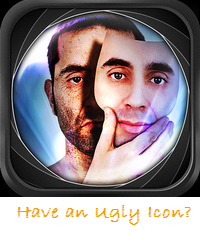 Sometimes, we may feel some of our app's icons are far away from desired. Perhaps two similar iPhone icons may also lead us annoying confusions. So here, you will learn about how to change iPhone (also iPad and iPod touch) icons without jailbreaking.
Don't Miss: How to Use Free iPhone File Transfer
Before getting started, let's take a look at a great and free iPhone Browser application - PhoneBrowse. It is made for bringing about an intuitive Windows File Explorer interface, so that you can explore and manipulate iPhone files without jailbreaking.
Tip: It is noticeable that the original iPhone apps like Safari, Stocks, App Store and Mail can't be accessed with PhoneBrowse.
How to Use PhoneBrowse to Change iPhone App Icon
Step 1: Download PhoneBrowse and after installation, you can see its main interface telling you to plug in your device. Both USB cable and Wi-Fi connection are supported.
Step 2: Connect your device with computer via USB cable. PhoneBrowse works for all iOS devices, including the new iPad, iPad 1/2, iPhone 4s/4/3GS/3G and all generations of iPod touch.
Step 3: Click Application tab on the left side of windows > Click a App that you want to change the icon > Click XXX.app.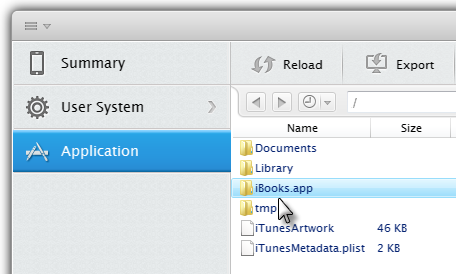 Custom iPhone, iPad, iTouch App Icons
Step 4: Once you double click the app resource, it may take a while to read all files within. The icon you want to find is regularly called icon@2x.png (for different apps, you need to manually find which one is its default icon).
Step 5: Simply rename the new 512x512 pixel icon with the name icon@2x.png, backup and delete the original iPhone app icon, and replace it with the new file.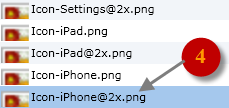 More Related Articles You May Like
Share Your Thoughts With Us