How to Change Siri Voice and Language in iOS 9/10/11/12
Summary
With iOS 9, you can change Siri voice and language as you need. Read this detailed post to learn how to do that.
Download AnyTrans to transfer and manage files on iOS 9 with ease like photos, videos, music, messages and more. Now read on this guide to learn how to change voice and language of iOS 9.
Siri is a smart assistant that works on most iPhone and iPad, but not everyone likes the voice of Siri. The good news is now you can change Siri's voice to American, Australian or British on iOS 9. Now follow the steps below and learn how to change Siri voice and language for iPhone and iPad on iOS 9.
Also Read: iOS 9 – Most Common Problems and Solutions >
Part 1. How to Change Siri Language on iOS 9
Launch Settings on iPhone/iPad. Tap on General.
Tap on Siri.
Tap on Language in Siri Settings on iPhone
Pick and tap on the language you need Siri to give you data.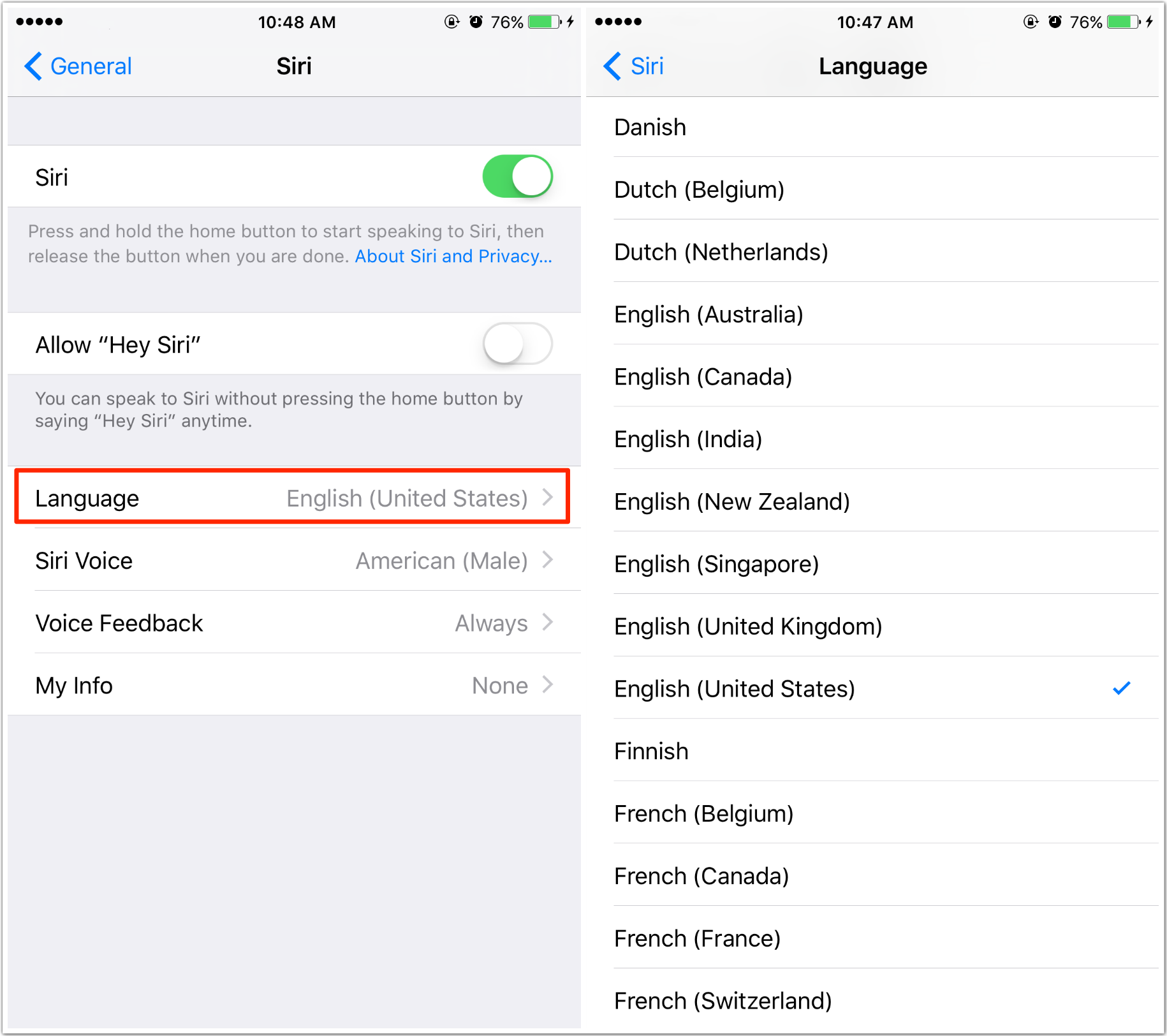 How to Change Siri Language on iOS 9
Note: After changing the language of Siri you will be required to setup "Hey Siri" again on your iPhone or iPad.
Part 2. How to Change Siri Voice on iOS 9
Repeat Step 1 & 2 above.
Tap on Siri Voice.
Now you will see ACCENT and GENDER. Change the voice preference you like.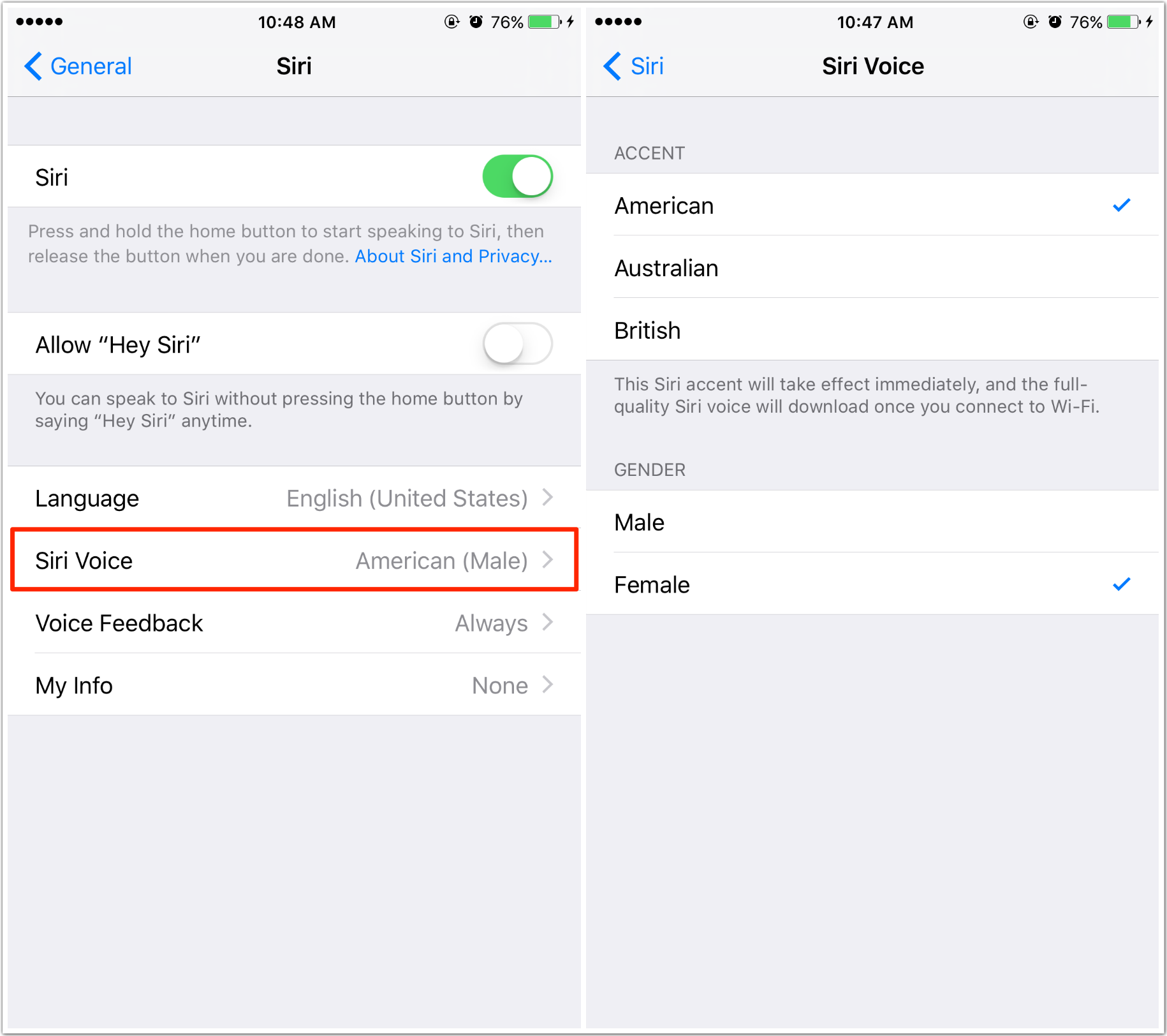 How to Change Siri Voice on iOS 9
You May Like: How to Turn Off Siri App Suggestions in iOS 10 >
Bonus Tip: Best File Transfer and Manager for iOS 9
Your iOS 9 devices hold the most important data in your life like photos, contacts, messages, notes, and more. How to better manage them in one place? Are you sick with iTunes program? In this part, we will introduce you an inclusive iOS File Management Solution – AnyTrans.
Transfer photos, music, videos, messages, contacts, notes, ringtones, books and more among iTunes, computer and iDevices.
Extract iTunes library and allow you to export data to iDevice or computer without wiping.
One click to rebuild iTunes library by transferring data back to iTunes.
Support all iPhone, iPad and iPod as well as iOS 9, iOS 8, iOS 7, iOS 6, and works for PC and Mac.
Best File Transfer and Manager for iOS 9 – AnyTrans
More Related Articles You May Like
Share Your Thoughts With Us