How to Clean Junk Files on iPhone Over Wi-Fi
Summary
How to clean my iPhone automatically without connecting to computer? This guide will show you how to clean up your iPhone over Wi-Fi.
Download the upgraded PhoneClean to clean up your iPhone after reading this guide on how to clean junk files from iPhone or iPad over Wi-Fi.
With time and use, your iPhone may become sluggish and not as fast as before. It is also possible that you need to free up more space on your iPhone for storing new data. On this occasion, cleaning up your iPhone, say, removing unwanted junk files from it would largely do you a favor.
Also Read: How to Remove Messages from iPhone 6/6s >
To clean up your iDevice completely, some third-party software will be needed. Most of the iOS cleaning tools require you to connect the iPhone or iPad to PC/Mac by a USB cable every time you want to clean up your device. For those who want to clean up iPhone/iPad silently without plugging in the device to computer, you have come to the right page.
The Tool to Help Clean iPhone iPad Silently
To clean up your iDevice wirelessly, all you need is the updated PhoneClean 4, which added a bunch of new features including the ability to clean up an iDevice over Wi-Fi (no need to plug in your iPhone/iPad). The Silent Clean feature of PhoneClean will automatically clean up junk files from your iPhone/iPad/iPod touch when it detects your iPhone is connected to the same Wi-Fi network with your computer of the day. PhoneClean supports removing kinds of junk files over Wi-Fi like download tem files, crash logs, camera photo caches, artwork caches, etc. Download PhoneClean before we start >
Step 1. Run PhoneClean, and connect one or multiple iDevices to computer with USB cables if this is the first time to use Silent Clean. Click on the Silent Clean option, and enable Silent Clean feature by turning on the option.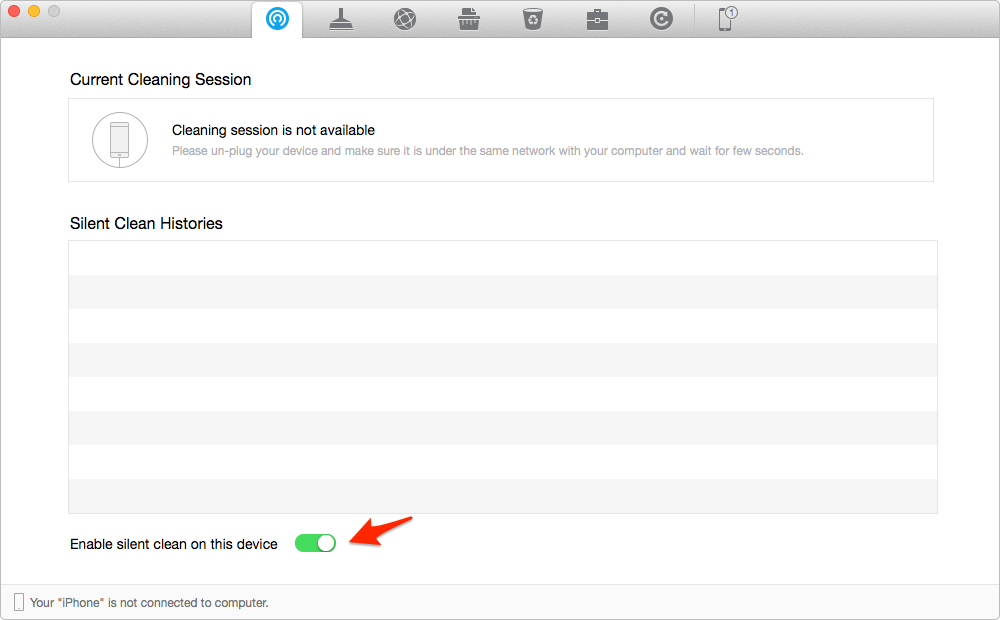 Clean up iPhone Over Wi-Fi with PhoneClean
Step 2. Unplug your iPhone from computer, and connect your iPhone to the same Wi-Fi network with your computer. Wait for few seconds. And then Silent Clean will detect your device and start the cleaning automatically.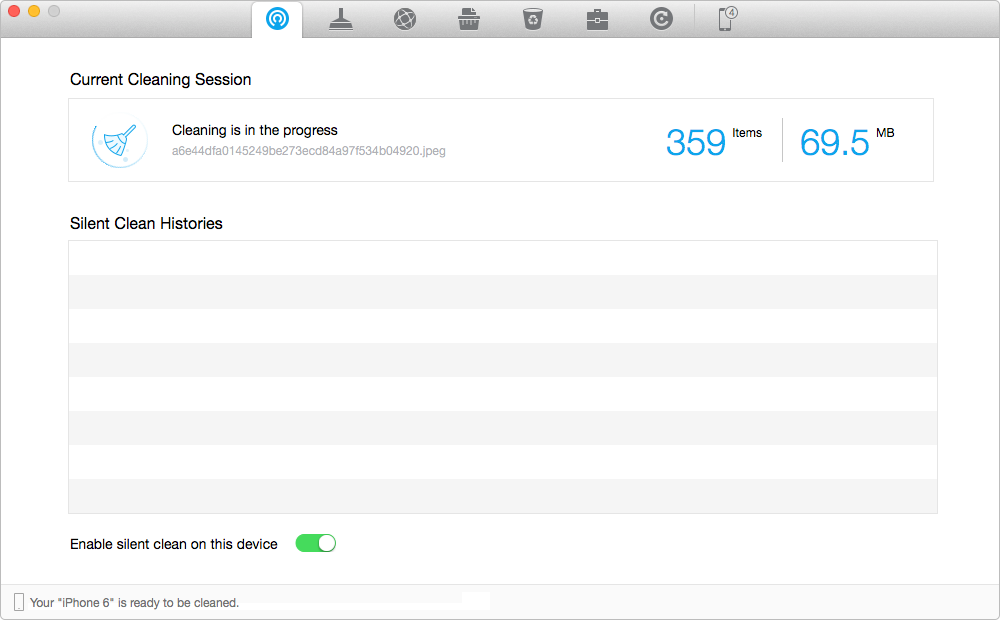 How to Clean up iPhone Over Wi-Fi with PhoneClean
Note: It is necessary to connect your iPhone or iPad with USB cable the first time only. If you want to clean up multiple iDevices over Wi-Fi, you need to plug in with each of your device to computer and enable Silent Clean the first time you use this function.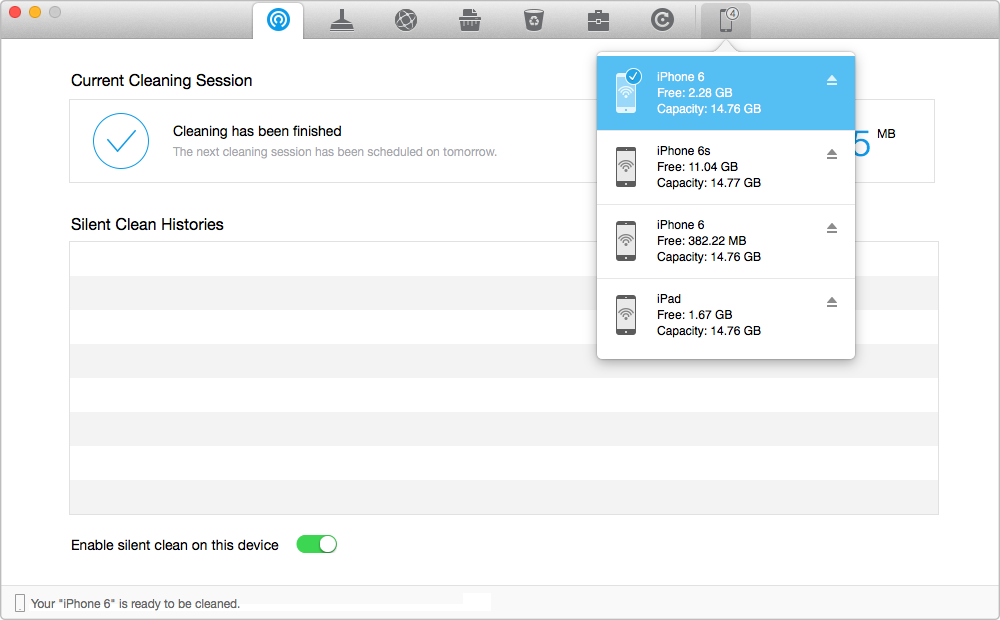 Clean up iPhone/iPad Over Wi-Fi with PhoneClean
Tip: When cleaning your iPhone iPad over Wi-Fi, please ensure the device is connected to a stable and fast network. If you find your iPhone iPad keeps dropping Wi-Fi, and it is not stable at all, you can find some solutions here to fix it.
The Bottom Line
PhoneClean is also capable of removing private data, Internet junks, system junks like messages, notes, contacts, voicemail, Safari history, browsing history, Safari cookies, etc. Now start making a try on it >
More Related Articles You May Like
Share Your Thoughts With Us