How to Clean iMac to Run As New
Summary
How to clean an iMac? There are various types of junk files on your iMac that eating up your storage. Read this guide to learn how to clean your iMac completely.
MacClean is made for all the Mac products in order to optimize the computer by removing junks. Free download and install it after reading this guide on how to clean up iMac.
Q: " What's the best way to clean up your iMac? Like tidy up unwanted data/file etc. to help the system work at full potential? Seen a few different things but just want a safe option."
-- A User from Apple Support Communities
Although its disk optimization feature of an iMac means that it doesn't need much optimizing work, many experts recommend regular cleanup for the Mac's hard drive to speed up an old iMac to some degree. Actually, to clean up your iMac, there are some basic steps to go:
Organize your desktop by removing the unneeded files like pictures, documents, folders, etc.
Manage your start-up items by removing the unneeded login items: Click the Apple icon > Preference > Users & Groups > Login Items.
Turn off Bluetooth, Speech Recognition, Wireless or Internet Sharing when you not use them.
Empty the trash bin regularly.
Clean up junk files with an iMac cleaning tool like MacClean.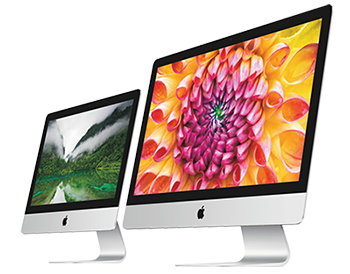 How to Clean Up iMac
You May Like:
How to Clean Up Startup Disk on Your Mac >
How to Clean MacBook Pro Hard Drive >
MacClean Outstanding Features
It is a professional and easy-to-use Mac cleaner made to remove the junks files from Mac products, including MacBook Air, MacBook Pro, iMac 5K, Mac mini etc.
It is an all-around cleaning tool that supports removing all types of junks: Internet junks (Safari/Firefox/Chrome/Opera), user junk, system junk, development junk, and application junk.
It digs out the malicious cookies on your iMac to keep your privacy from leak.
It secures your iMac and keeps your computer from viruses.
How to Clean Up iMac with MacClean
Step 1. Download and install MacClean on your iMac, and run it on your computer.
Step 2. Clean up junk files on your iMac by using "System Junk" and "Internet Junk". For example, after going to System Junk, you can scan and remove some useless files and app leftover on your device.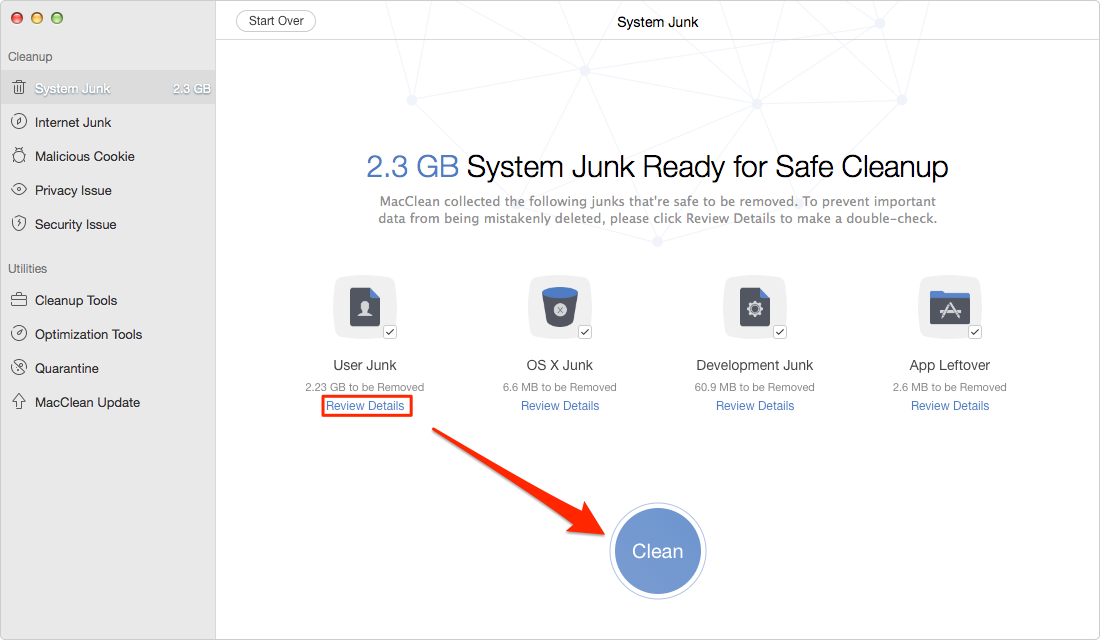 How to Clean Up iMac Junk Files – Step 2
Step 3. Make your iMac clean and safe from viruses and malicious cookies, you'd better use new features – Malicious Cookies and Secure Issue.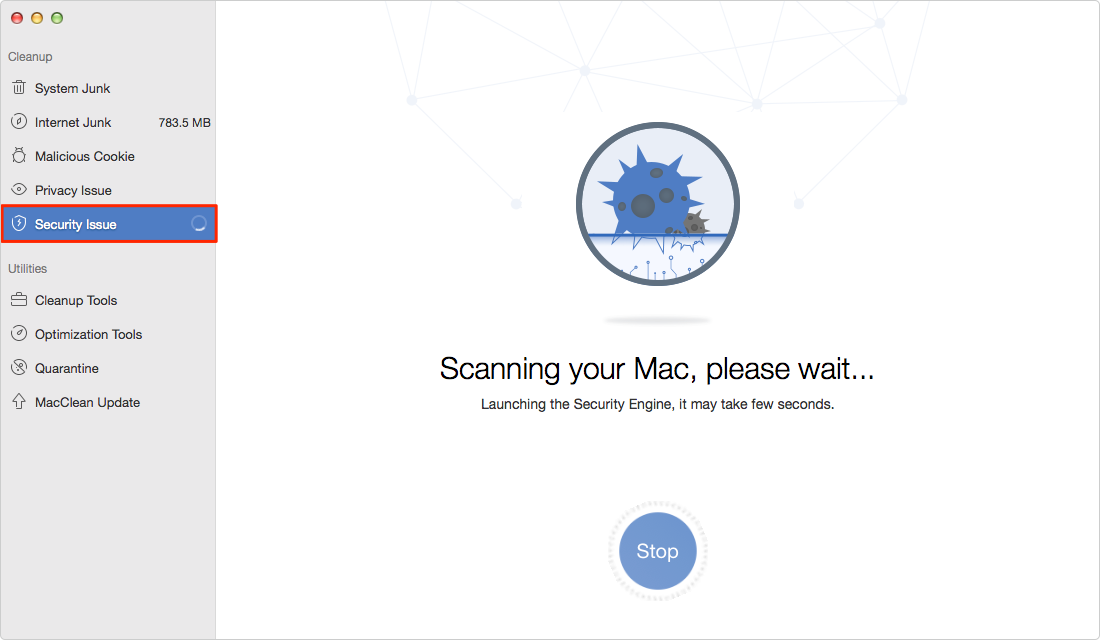 Clean Up iMac Virus – Step 3
Step 4. Remove useless old/large files and duplicate files on your iMac by using Cleanup Tools.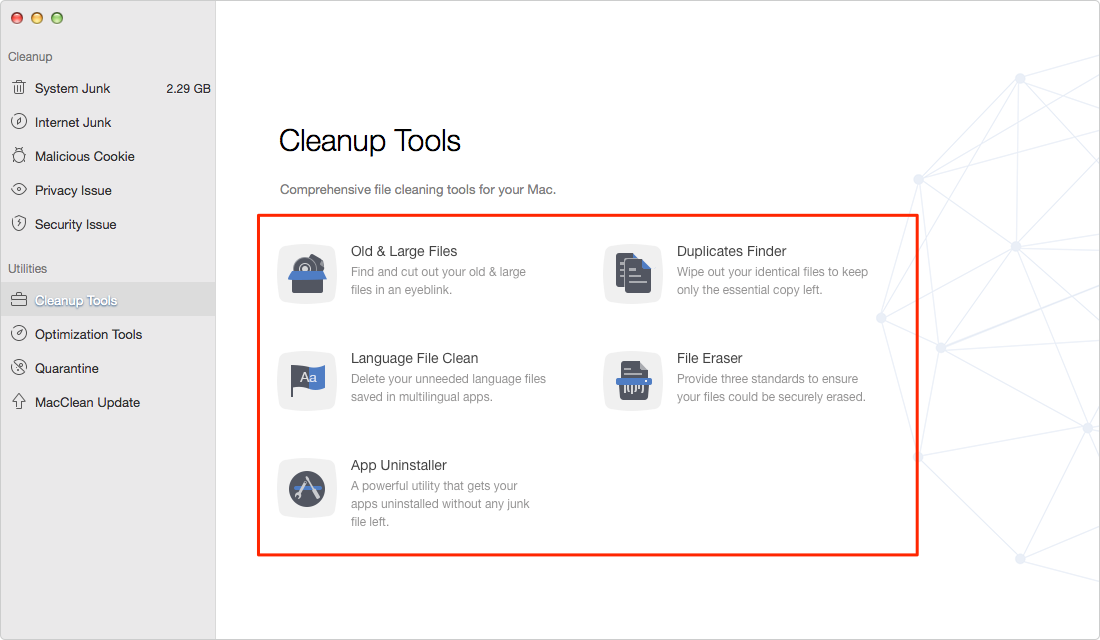 Remove Duplicates and Old/Large Files – Step 4
Related Reading:
The Bottom Line
Now free download and install MacClean on your iMac to free up and speed up your iMac with ease. Any questions on this guide or iMac is warmly welcomed, please feel free to let us know in the comment section or via email. If this guide is helpful, don't hesitate to share it with your friends.
Top Posts on Cleanup and Speed Up Mac Computer
More Related Articles You May Like
Share Your Thoughts With Us