How to Clean Up Your Mac to Run Like New
Summary
How to clean up your Mac by removing junk files? In this quick guide, we will show you a safe way to clean your Mac completely.
Try MacClean by downloading it on your Mac so that you can remove junk file from your Mac easily and quickly. Now read on this guide to learn how to clean up your Mac completely.
Although the Mac products usually don't need much in the way of maintenance, experts also recommend Mac users to do some cleanup from time to time, especially after years' use. There are various types of junk files hidden in your Mac, slowing down and taking up your Mac storage. It's not easy to manually dig out all junks like Internet junks, user junks, app leftover, and development junks.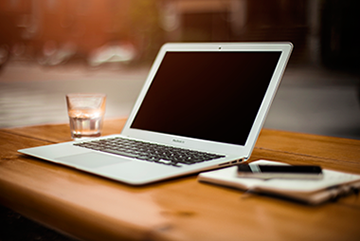 How to Clean Up Your Mac
As we know that Apple doesn't give too much optimization tools for your Mac, that's why you need to read on this article to get a fast and easy solution for your Mac. Here in this iMobie guide, we will introduce you a safe way to clear the junk files from your Mac, with a free and effective cleaning utility named MacClean. Keep on reading the step-by-step tutorial to get the answer.
You May Like: The Top 15 Apps for Mac Users >
Check the Highlights of MacClean
It is capable of cleaning up your Mac by removing system junks, user junks, app leftover, development junks, and Internet junks from Mac.
It scans and clears the malicious cookies on your Mac to protect your privacy.
It secures your Mac by finding out and clean up Malware, Spyware, Trojan, and various viruses.
It offers you 9 useful utilities like File Eraser, App Uninstaller, Large & Old File Finder, Duplicate Finder, Language Cleaner, etc.
How to Clean Your Mac with MacClean
Step 1. After downloading MacClean on your computer, install and run it. On the left side bar, you can use any item to clean up your Mac.
Step 2. You can remove Mac junk files by using "System Junk" and "Internet Junk". For example, scan your System Junk, you will find some useless app leftover, development junk, OS X Junk, and User Junk.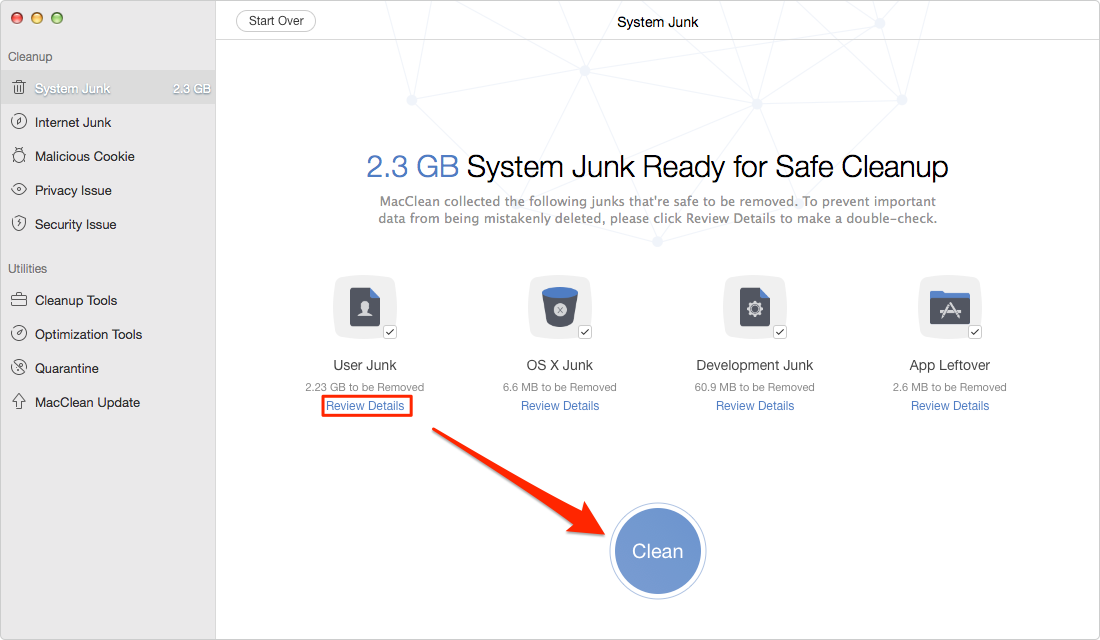 How to Clean Your Mac – Junk FIles
Step 3. To keep your iMac clean and safe from viruses and malicious factors, you'd better use MacClean new features – Malicious Cookies and Secure Issue.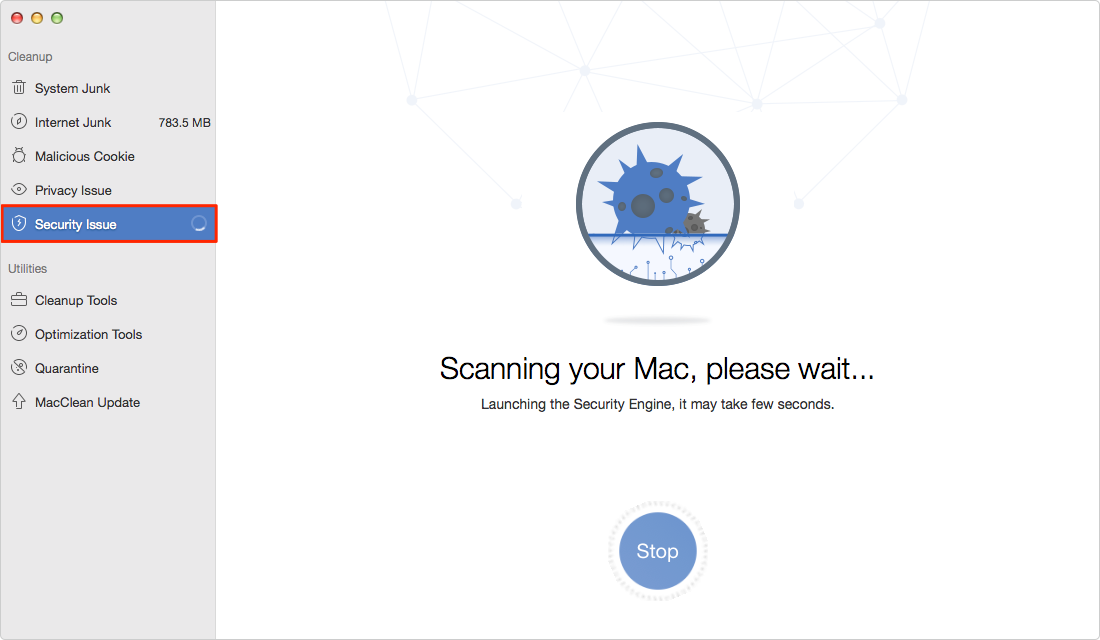 How to Clean Up Your Mac – Virus and Cookies
Step 4. The Cleanup Tools enables you to easily get old/large files and duplicate files on your iMac. Just pick out something useless and remove them.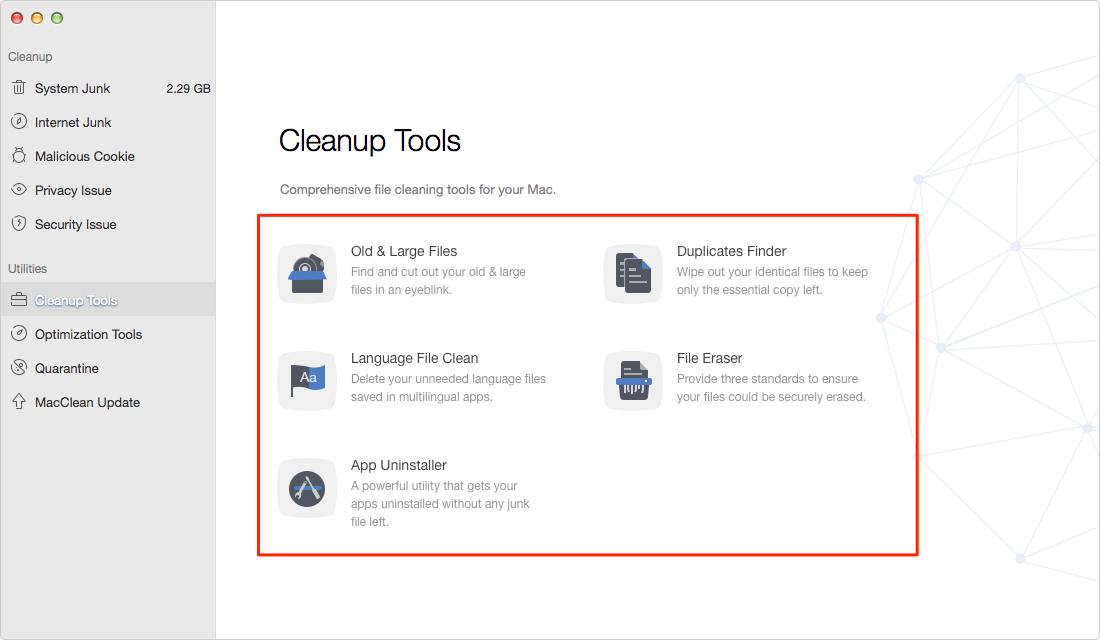 How to Clean Your Mac – Duplicates Old and Large Files
Note: You can also use this tool to clean startup disk on your Mac, and find what is other in your Mac storage to free more space.
The Bottom Line
Use MacClean to scan and remove the junks from your Mac to ensure you a smooth experience. MacClean is free to download, why not have a try now? Any questions on this guide or MacClean is warmly welcomed, meanwhile, don't hesitate to share this guide with your friends.
Top Posts on Cleanup and Speed Up Mac Computer
More Related Articles You May Like
Share Your Thoughts With Us