How to Clear iPhoto Cache on Mac
Summary
My iPhoto Library is getting large, and I want to clear iPhoto cache to free up more space on my Mac. Read this guide to learn two options.
Get MacClean installed on your Mac to clear iOS photo cache easily after reading this guide on how to clear iPhoto cache.
What is iPhoto cache on Mac? When you sync photos your iPhone, iPad or iPod with iTunes, iTunes will create a folder called "iPod Photo Cache", which stores photos that are optimized for display on your device. The "iPod Photo Cache" folder can be found in your iPhoto Library or Aperture Library on Mac.
If your Mac is running out of space, you can delete the iPod Photo Cache folder to reclaim some space. Moreover, deleting this folder on your Mac won't dele you need to free up space on your hard drive, you can remove the iPod Photo Cache folder. Deleting this folder won't remove the original images from your library.
Also Read: Why Is Your Mac Running Slow >
Method 1. How to Clean up iPhoto Cache to Make Room with MacClean
MacClean is a new and effective cleaning & optimizing tool for Macs. It detects kinds of junk files from Mac and provides you 10 useful utilities to make your Mac run faster.
The "Optimizing Tools" provides you "iPhoto Clean" feature that helps clear out iPhoto cache easily.
Scan your whole Mac and find out kinds of junk files including system junk, user junk, development junk, and app leftover.
Clean up junk files generated by Safari, Chrome, Firefox and Opera like caches, cookies, browsing history, download history, etc.
Also Read: How to Check Virus on Mac >
Step 1. Launch MacClean and choose Optimization Tools.
Step 2. Select iPhoto Clean. MacClean will scan your iPhoto Library and find out the iPhoto caches.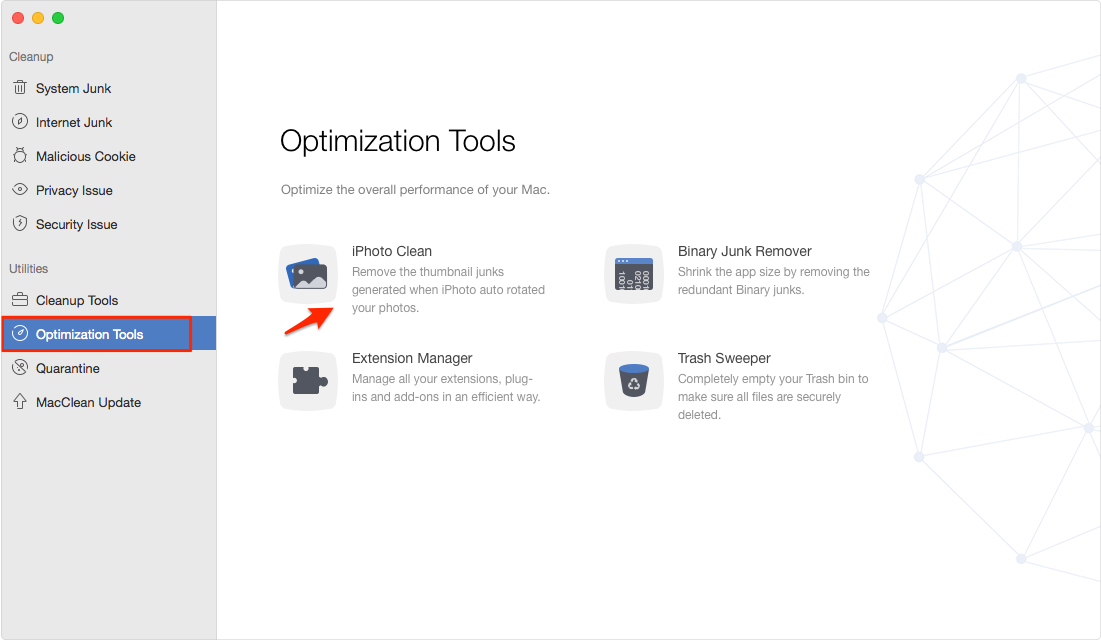 Clear iPhoto Cache with MacClean
Step 3. Select the caches you want to delete, and click Clean button.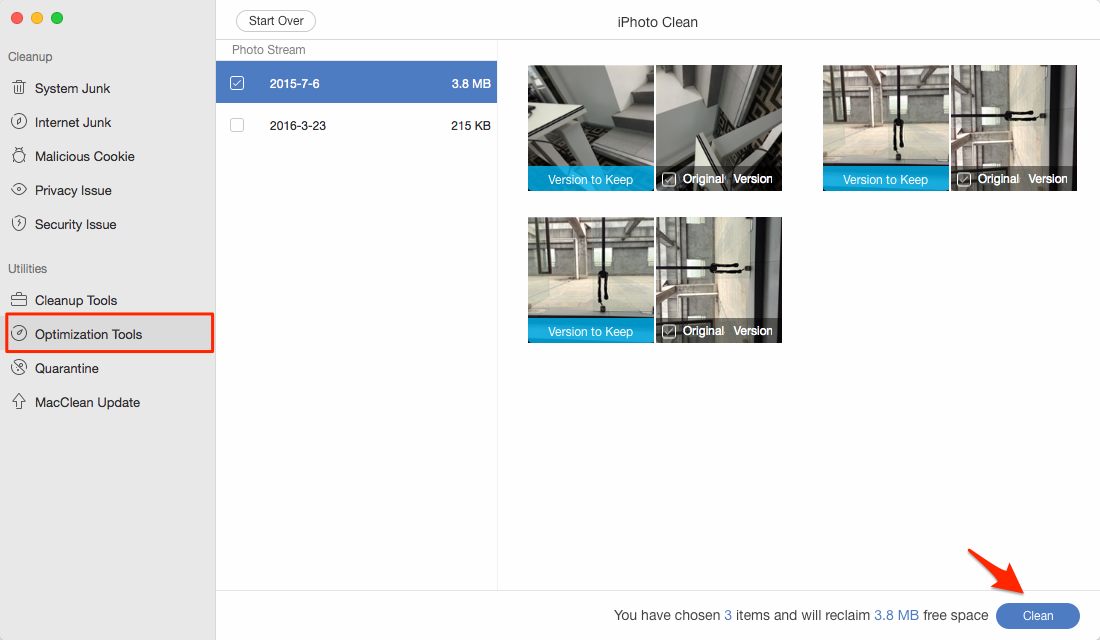 How to Clean iPhoto Cache on Mac with MacClean
You May Like: Top 4 Mac Cleaning Tool Reviews >
Method 2. How to Clear iPhoto Cache Manually
Step 1. Open up Finder on your Mac. Click on Pictures option, and you will see iPhoto Library.
Step 2. Ctrl click on iPhoto Library, and choose "Show Package Contents".
Step 3. Locate the iPod Photo Cache folder and drag it to the trash.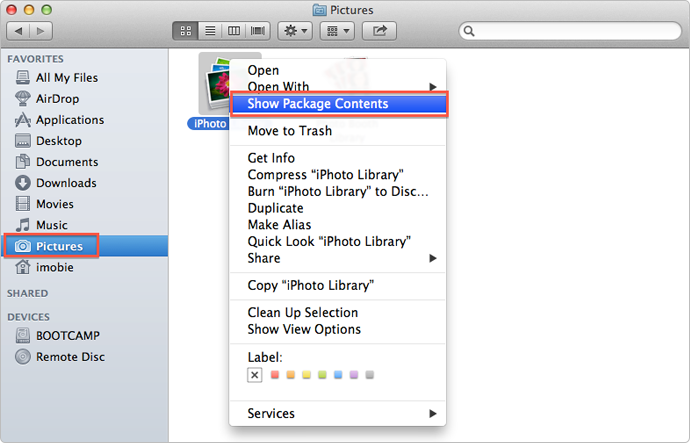 How to Delete iPhoto Cache on Mac
The Bottom Line
MacClean also manages to clear Internet junk, system junk and application junk, including Safari/Chrome/Firefox cookies, cache, browsing history, system log files, app leftovers, etc. Why not free download to have try yourself?
Top Posts on Cleanup and Speed Up Mac Computer
More Related Articles You May Like
Share Your Thoughts With Us