How to Clear Personal Data on iPhone
Summary
How to erase data from iPhone? Read this quick guide to learn how to clear your important personal data from iPhone.
Download this amazing iPhone cleaner on your computer so you can easily erase data on iPhone after reading this guide.
When you get a brand-new iPhone 6s or iPhone 6s Plus, you may want to give your old iPhone to your parents or sell it. At this moment, you will need to wipe your iPhone in order to keep your privacy safe. After all, the iPhone is a treasure trove of personal data. Generally speaking, you can erase your iPhone directly in Settings app, however, your personal data may get recovered by some data recovery tool.  
How to safely clear personal data on iPhone? This guide will give you a hand. Just follow the rest part to get the answer.
The Program We Need
PhoneClean, is a professional & safe iPhone Cleaning Tool that we need to erase personal data on your iPhone. It does a great job on digging out and removing both junk files and unwanted personal info on your iDevice and give you a safe way to remove them. With PhoneClean, you will feel relieve to erase the private data like call history, browsing history, messages, Safari history and more from your iPhone.
You May Like: How to Remove Messages on iPhone Completely >
How to Clear Personal Data on iPhone with PhoneClean
Step 1. Download PhoneClean and install it on your computer. Open it, and connect your iPhone to your PC/Mac. On the homepage, click Privacy Clean.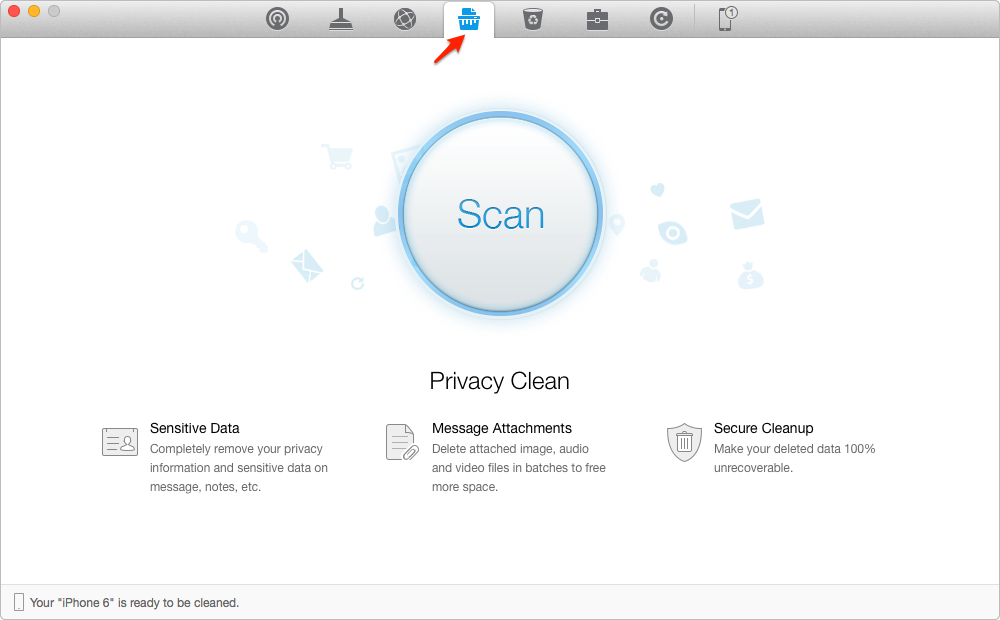 Remove Personal Information on iPhone with PhoneClean – Step 1
Step 2. Click Start Scan. After it is done, double click to view the specific data. Click the Clean button to clear personal data on iPhone permanently.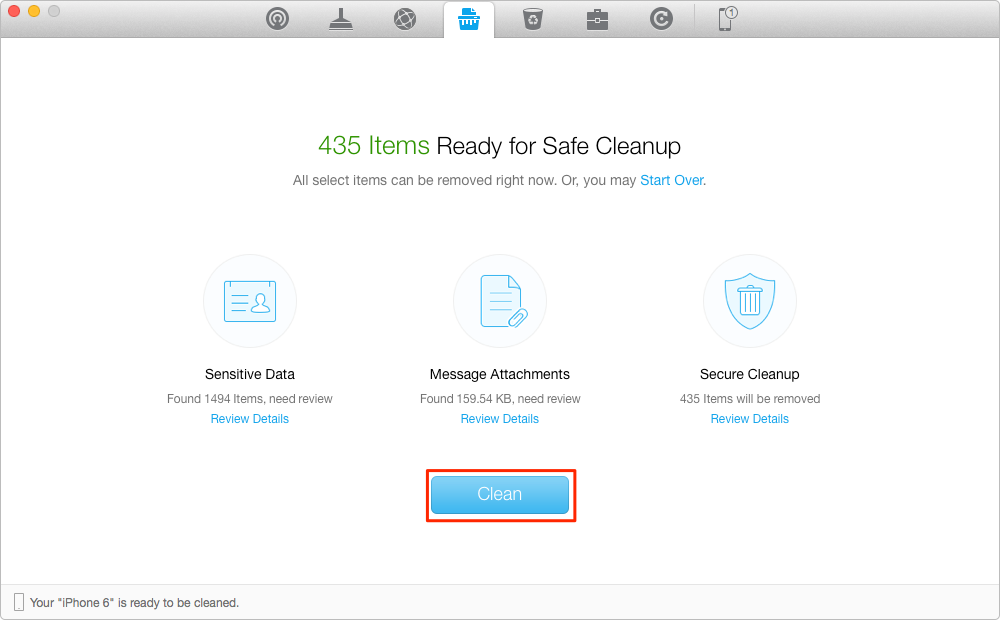 Remove Personal Information on iPhone with PhoneClean – Step 2
The Bottom Line
When you upgrade to a new iPhone 6s, it is very necessary to erase the data on your old iPhone before you selling it, and PhoneClean will be your best helper. Why not download PhoneClean to have a try now? Don't forget to share this guide with your friends.
More Related Articles You May Like
Share Your Thoughts With Us