How to Clear Storage on iPhone 6s/7/8/X
Summary
iPhone storage is full and runs slowly, it is time to clear storage on your iPhone. Thus this guide will introduce you an easy way to help you.
Free download and install the PhoneClean to clear iPhone Storage. Know the details by reading this article.
Question: "I have an iPhone 5s and for some reason I have very little storage. It is a 16 gig and I have only about 120 pictures and no music yet, there is only like 700 MB of free space. The phone also doesn't have a ton of apps, just the normal apps everyone has, FB, Twitter, Weather, Angry Birds, etc. I don't know what the deal is, any help would be great."
-- A User from Yahoo Answers
Maybe most of you have encountered the same situation as the user above, there is not existed that a large application or file have occupied a lot of iPhone storage, but the available storage is not enough.
However, the reason is that the trash like app cookies, app caches, temp files, call history, browsing history could pile up on iPhone as time goes by, and swallow a lot of space you value most. So the question is how to make more storage space on iPhone? Here this guide will provide you two ways to clear storage on iPhone.
Can't Miss: Manage Storage on iPhone with Ease>
Method 1: Clear Storage on iPhone via A Common Way
You could free up space by the way mentioned below.
1. Delete the unwanted content of Safari. Go to Settings > Safari > Clear History & Cookies & Data.
2. Clear the app data stored on your iPhone. Go to Settings > General > Usage > tap on the app (all apps installed on iPhone will show up) > "Delete App".
Method 2: Delete Storage on iPhone with PhoneClean
PhoneClean is a solider and cleaner to protect your privacy and free up your device storage. It offers you an all-around and risk-free iOS cleaning and optimization solution to free up iPhone storage. It also eliminates junk files (like app caches, app cookies, temp files, etc.) and personal information (covering call history, browsing history, Safari history, messages, etc.). This tool could even create backups before doing any cleaning steps to give you a chance to restore your mistaken deletion.
Step 1. Perform Quick Clean: Open PhoneClean and Connect your iPhone > Select Quick Clean > Start Scan > Click the Clean button.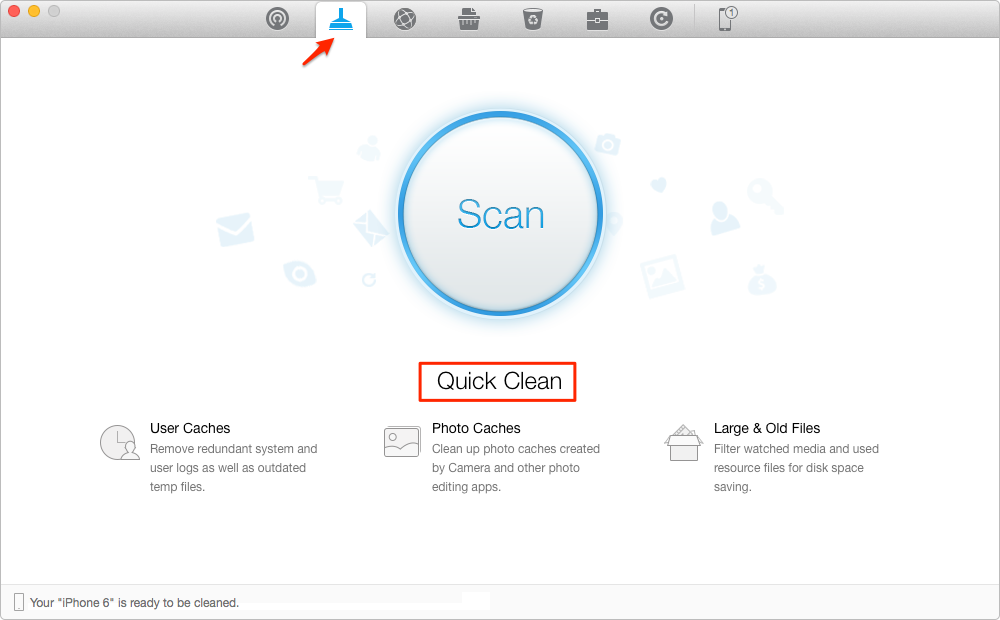 How to Clear Storage on iPhone with PhoneClean – Step 1
Step 2. Perform Internet Clean: Select Internet Clean > Start Scan > View and select the Safari junks/browsing histories/webmail caches > Clean.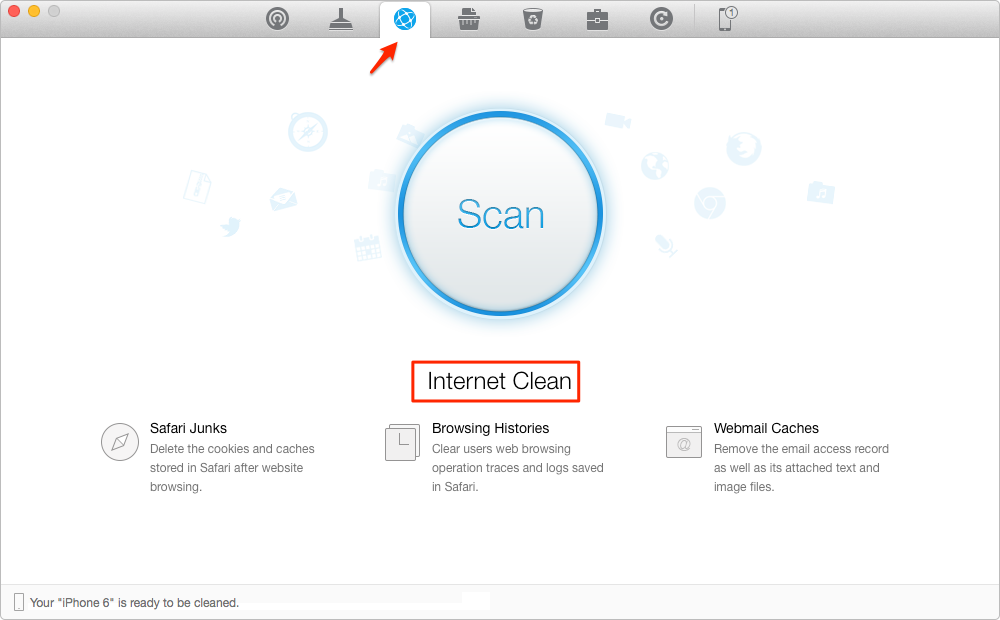 How to Clear Storage on iPhone with PhoneClean – Step 2
Step 3. Perform Privacy Clean: Select Privacy Clean > Start Scan > Select the messages/notes/call history/voicemail > Click Clean.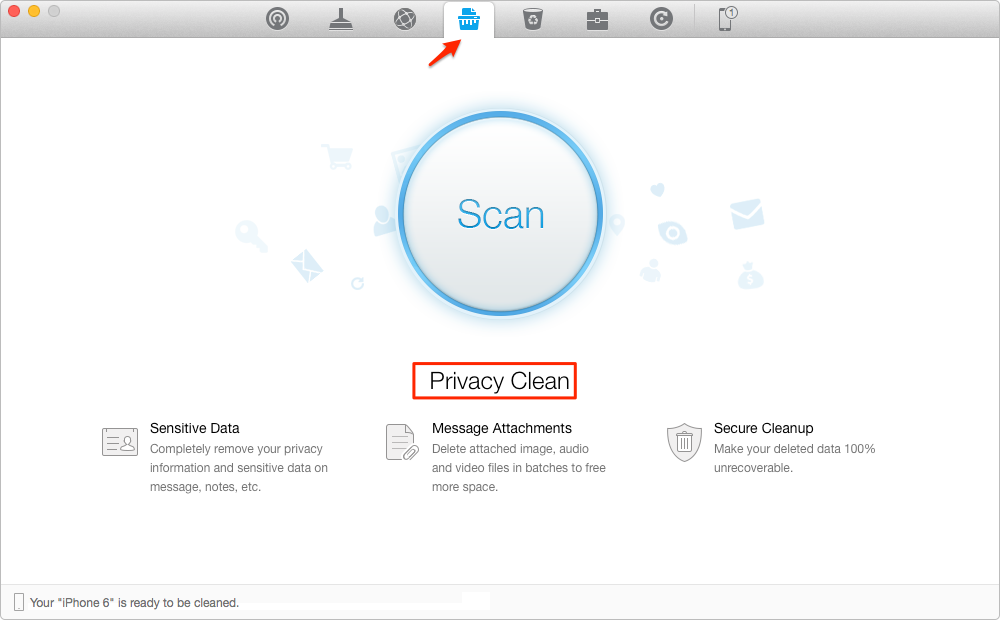 How to Clear Storage on iPhone with PhoneClean – Step 3
Note: You can choose the Deep Clean on the homepage to delete the private data, which also consumes a large of free space. The process is same as the above steps. If you want your private data back, tap the "restore" button on the homepage and choose between different time point backup files.
The Bottom Line
PhoneClean is a professional tool to protect your data from leaking and free up the storage space and boost up your iPhone running speed. Please let us know by leaving a comment if you still have any question, and share it with your friends if this guide is useful for you. Why not give a shot on it now?
More Related Articles You May Like
Share Your Thoughts With Us