How Can I Create MP3 Version Music in iTunes
Summary
I have lots of music in .m4v format and I want to create the .mp3 version for putting them on my new Zune HD. So how can I create the MP3 version music in iTunes 11?
Take a tour of this awarded software so that you can make use of it after reading this How to Create MP3 Version Music in iTunes article.
Music purchased from iTunes Store is most likely in AAC format. Even though it has wide compatibility (almost as popular as MP3), somehow you'll still need to convert AAC audio to MP3 format to ensure that your music works with all your devices. So this tutorial will show you how to create MP3 version music in iTunes 11.
Don't Miss: How to Transfer Music from iPod to iTunes
Notes: for the music imported from CDs, possibly they are already using MP3 format. To confirm this, Open iTunes > Edit > Preferences > General > Import Settings > Import Using MP3 Encoder: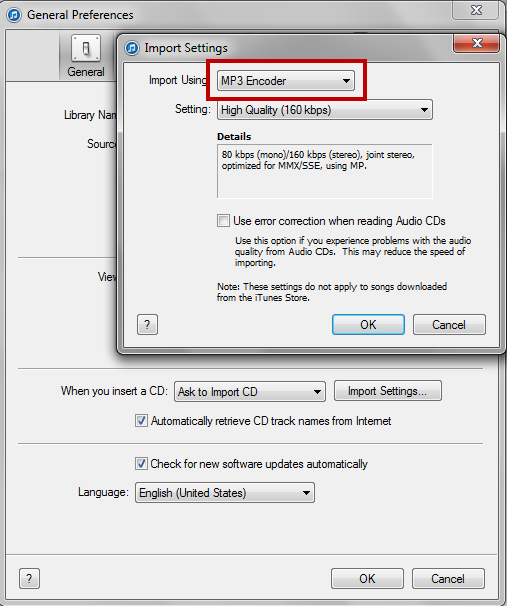 How to Create MP3 Version in iTunes 11
Once selected all the files you want to convert, you'll have two options to do so:
1. Click on the File menu in iTunes, then Create New Version, and select "Create MP3 Version".
2. Or right click on the selected files and choose "Create MP3 Version" from the context menu.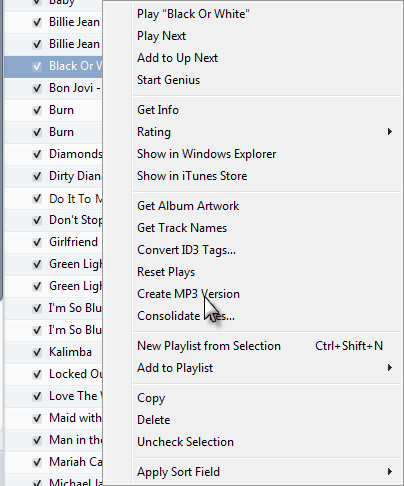 The Bottom Line
Creating an MP3 version of music with iTunes 11 is not a challenge task indeed. However, on the contrary, importing unsupported music into an iPod requires more skills. At this moment, you need a versatile iTunes Alternative solution to settle down this problem.
More Related Articles You May Like
Share Your Thoughts With Us