How to Delete Apple Music Playlist on iTunes
Want to delete some Apple Music playlists that don't contain any music that you don't want? This tip will tell you how to make it.

Joy Taylor
Last Updated: Mar. 19, 2020
Apple Music Tips
Basic Apple Music Tricks
Fix Apple Music Problems
More Apple Music Tips
"If I delete one Apple Music playlist in iTunes, will the songs in the playlist disappear?", one iTunes users asked. Actually, deleting playlist doesn't mean deleting the songs in it. So take it easy if you want to remove any Apple Music playlist you don't want. Now read the simple steps below to clean your iTunes library by deleting unwanted Apple Music playlists.
How to Delete Apple Music Playlists on iTunes
1. Open your iTunes on your computer
2. Choose the playlist you want to delete on Apple Music Playlists group and delete them.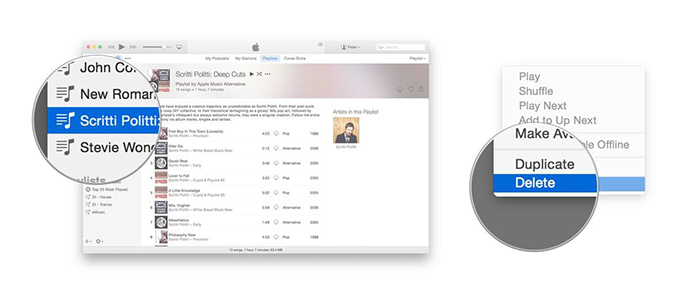 Image Credit: iMore.com
Must Read: How to Move Playlist from iPhone to iTunes >
The Bottom Line
This is just one of basic tips for users using iTunes Apple Music. And you may be interested in some other tips to organize your iTunes, such as deleting duplicates in iTunes or rebuilding iTunes library.