How to Delete Call History on iPhone
Summary
How to delete call history from iPhone? You want to know the method with details that you can follow. This guide is aimed to solve the problem.
Free download and install PhoneClean to delete call history from your iPhone. Follow this guide to know the process.
You are very busy with calling and receiving the phone calls from your business partner to deal with all kinds of issues everyday. Sometimes you may call your parents or friends to make an appointment to get together. There is no doubt that you have a long call log on your phone. Call history in the phone app will show everything, let you track all calls you made, received or missed.
On the contrary, you don't want other people to have chance to even take a glimpse of some phone calls you received or made. So read this guide to know how to delete call history on your phone.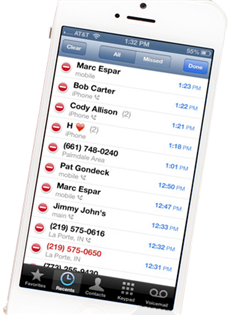 Image credit: imore.com
Method 1: Clear a Single Call from History
This section will tell you how to clear a single call on your iPhone.
1. Find you phone app and tap on 'Recents' on the bottom of the phone screen.
2. Select the specific call that you want to remove and "swipe" horizontally on it.
3. See the 'Delete' button show up, and tap it to delete.
Method 2: Remove Multiple Calls from Call Log
This section introduces you a fast way to delete multiple calls from your call history.
1. Find the "Edit" in the upper right hand corner.
2. Select the call you want to remove and tap the red-minus button to delete.
3. Remove other calls following the second step, tap "Done" at last.
Method 3: Delete the Whole Call History
1. Tap on 'Recents' and Then 'Edit'
2. Find "Clear" button in the upper left hand corner.
3. Hit "Clear All Recents"
Note: Deleting your phone call history must be a sensible decision to protect our privacy, but you may want your call history back because you just deleted some important business phone numbers that you had forgot to save into your contacts in time. When facing such an annoying situation, it may cause a huge loss, you must freak out. So making sure that you are one hundred percent about deleting the call history exactly you want without backups. So how to delete call history on phone with the process of creating backups? Please refer to method 4.
Can't Miss: How to Merge Contacts on iPhone?
Method 4: Deleting Call History on iPhone with PhoneClean
Before staring the tutorial of how to delete call history on iPhone with creating backup, you need to know a third-party cleaning tool for iPhone named PhoneClean.
PhoneClean is an all-around and risk-free iOS cleaning and optimization instrument. It can help you to eliminate junks files and personal information to free up your storage space and protect your privacy, like app caches, app cookies, temp files, using storage files, call history, messages, browsing history etc. PhoneClean digs around every corner of your iPhone to scan the device and remove the unwanted data. Furthermore it will back up your device contents before doing any cleaning and scanning.
Step 1. Download PhoneClean, install and run it on your computer. Connect your iPhone to your computer by using USB cable.
Step 2. Go to Privacy Clean > Click Scan Button.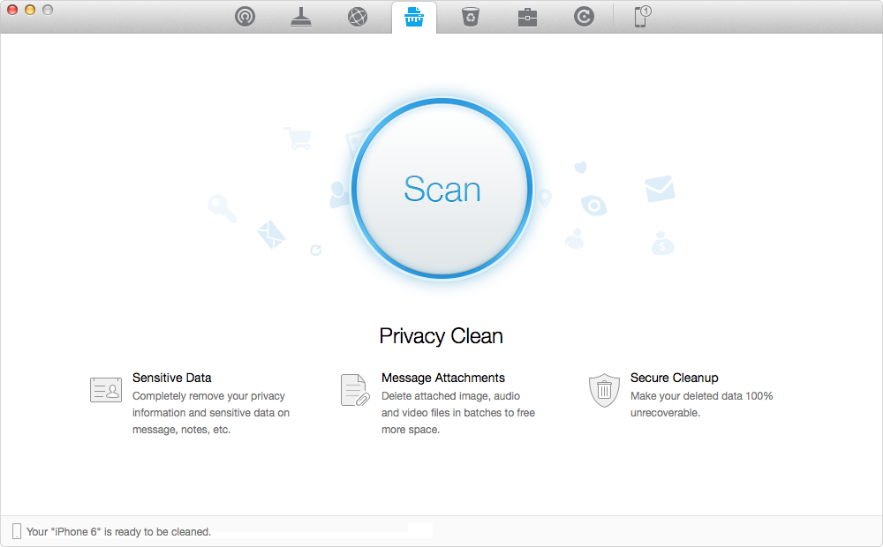 How to Delete Call History on iPhone with PhoneClean – Step 2
Step 3. After scanning, select only Sensitive Data, and click "Review Detail" under this item to select only the call histories you want to delete. Go back by clicking "Back" button at to top left corner and click "Clean" to get rid of selected call histories on your iPhone.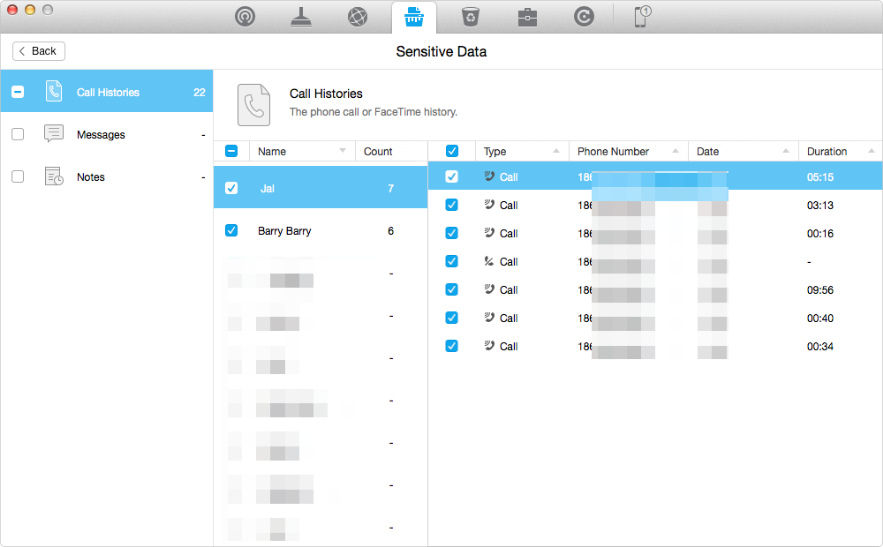 How to Delete Call History on iPhone with PhoneClean – Step 3
The Bottom Line
PhoneClean is a good tool to protect your data from leaking and free up the storage space and boost up your iPhone running speed. Please let us know by leave a comment if you still have any question, and share with your friends if this guide is useful for you. Why not give a shot on it now?
More Related Articles You May Like
Share Your Thoughts With Us