How to Delete Duplicates in iPhoto in an Easy and Quick Way
Summary
Can I delete duplicates in iPhoto quickly? If you want to remove iPhoto duplicates you can get the quick solution here.
MacClean is free to download, and you can have try of it after reading this post on how to delete duplicates in iPhoto.
iPhoto is pre-installed on every Mac computer, and a large number of Mac users have come to rely upon the application to collect, edit and share their photos, however, duplicate photos in your iPhoto library always eating up precious storage space on your Mac. Moreover, the duplicate photos could also slows down the launch time of your iPhoto, so the only way to ensure your Mac and iPhoto the top performance is to find and delete these duplicates in iPhoto.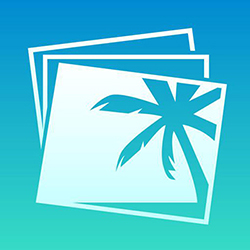 Delete Duplicates in iPhoto
In this post, I will show you how to use MacClean to find and delete duplicate photos in iPhoto.
Main Features of MacClean
MacClean supports removing Internet junk (Safari/Firefox/Chrome), user junk, system junk, and application junk.
MacClean is capable of scanning every piece of your Mac, and finding out the junk files like cookies, cache, history, log files, app leftover, etc.
MacClean manages to clean up your iPhoto library by removing the iPhoto cache and duplicates.
MacClean is very easy-to-handle, and it lets you decide whether you want to move the junk files to trash or completely remove from Mac.
Steps to Delete Duplicates in iPhoto with MacClean
MacClean works well on every Mac computer, including MacBook Air, MacBook Pro, iMac, Mac mini, Mac Pro. Free download it on your computer, and follow the steps below to remove your iPhoto duplicates.
Step 1. Launch MacClean from the Dock or Launchpad on your Mac. Run MacClean, choose Optimization Tools, and select iPhoto Clean. MacClean will scan your iPhoto Library and find out the duplicate thumbnails.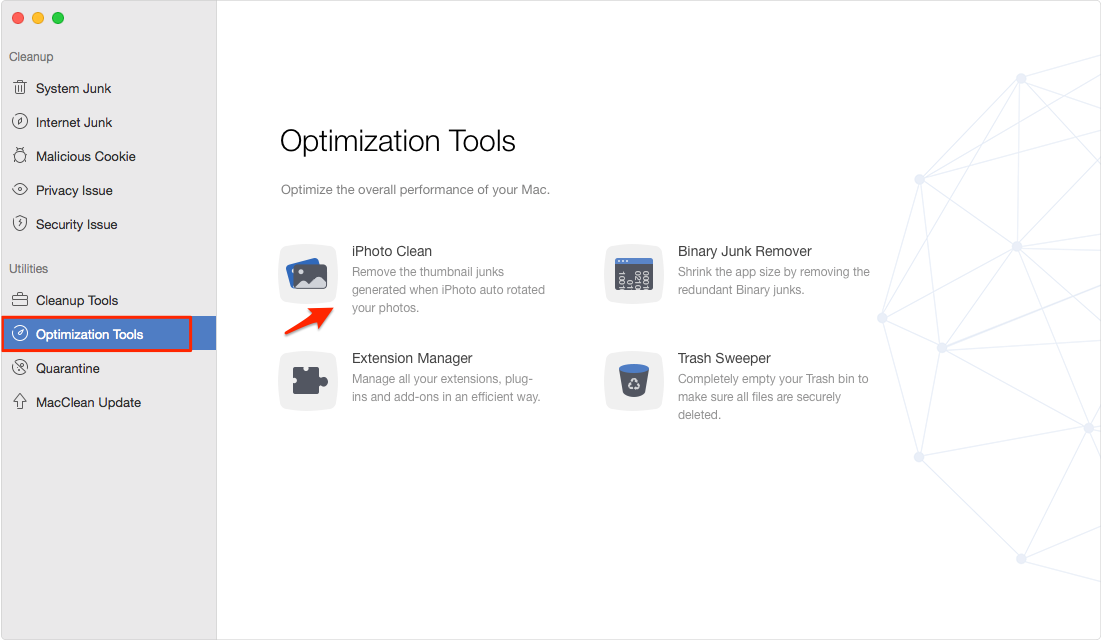 Delete Duplicates in iPhoto with MacClean – Step 1
Step 2. Select the duplicate photos you want to delete, and click Clean.
Also Read:
What is Other in Mac Storage >
How to Clean Startup Disk on Mac >
The Bottom Line
The duplicates in your iPhoto library can not just slow your iPhoto but also waste your Mac space. Why not use MacClean to remove the duplicates for you? Share this guide with your friends if it is helpful.
Top Posts on Cleanup and Speed Up Mac Computer
More Related Articles You May Like
Share Your Thoughts With Us