How to Delete iPhone iPad iPod Backup on Mac
Summary
If you sync your iPhone (iPad or iPod) with iTunes, it saves the backups on computer. Read this post to learn how to delete iOS backup on Mac.
Try MacClean now by downloading it on your Mac, and then use it to clean up your Mac to free up space. Now read on this guide to learn how to delete iPhone, iPad or iPod backup on Mac.
If you have multiple iOS devices, most of Apple users at least get two iDevices, mostly an iPhone and an iPad. Suppose you frequently back up your iPhone and iPad with iTunes on Mac for a long time, the backup files can take up more than 10GB of storage space, which means a lot to a MacBook Air's 64GB or 128GB SSD.
Removing useless iPhone backups is a good way to free up space and speed up a Mac, and we will offer you two ways here.
Also Read: How to Clean MacBook Pro Hard Drive >
Part 1. How to Delete iPhone/iPad/iPod Backup on Mac with MacClean
MacClean is a user friendly cleaning and optimizing software made for all Mac users. Check its outstanding features before we talk about how to delete iOS backup on Mac:
Provide you with 5 optimizing tools and the "iOS Backup Cleanup" function allows you to delete iPhone backup from Mac completely.
Clear cookies, duplicate files, history, app leftover, temporary files, iMessages and kinds of junk files from Mac to free up space, including Internet junk, system junk, user junk, development junk, etc.
Secure your Mac by finding out and removing malware, viruses, and malicious cookies.
Step 1. Download MacClean and get it installed. Click Optimizing Tools from the left side menu.
Step 2. Select iOS Backup Cleanup to start scan.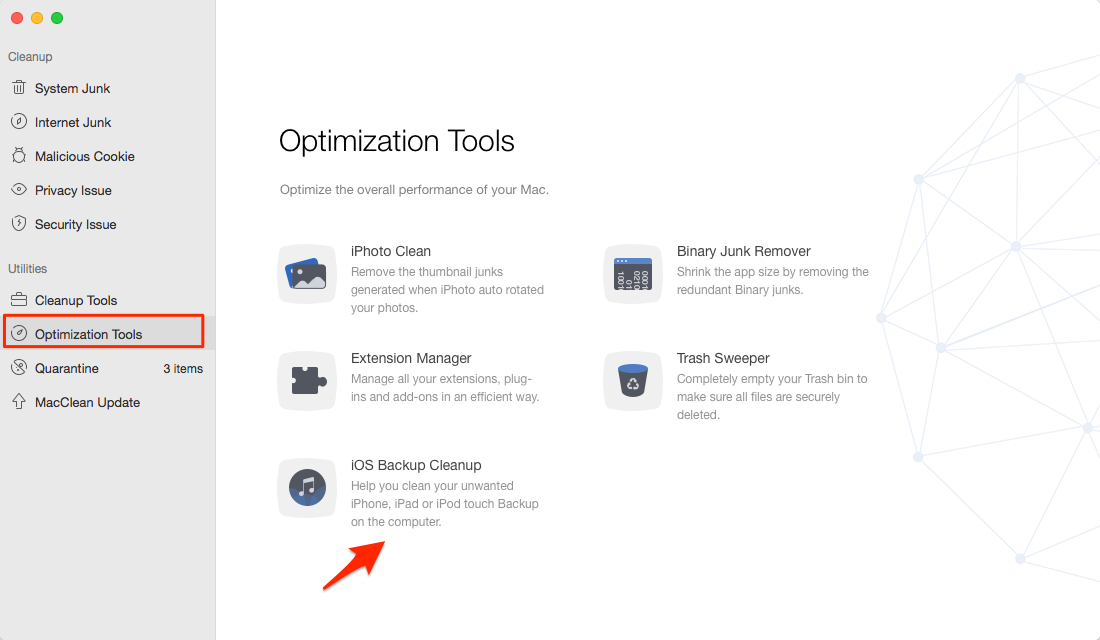 Delete iPhone Backup on Mac with MacClean
Step 3. MacClean will show you all backups of your iDevices: iPhone, iPad or iPod. Now select the backups you want to remove, and click Clean.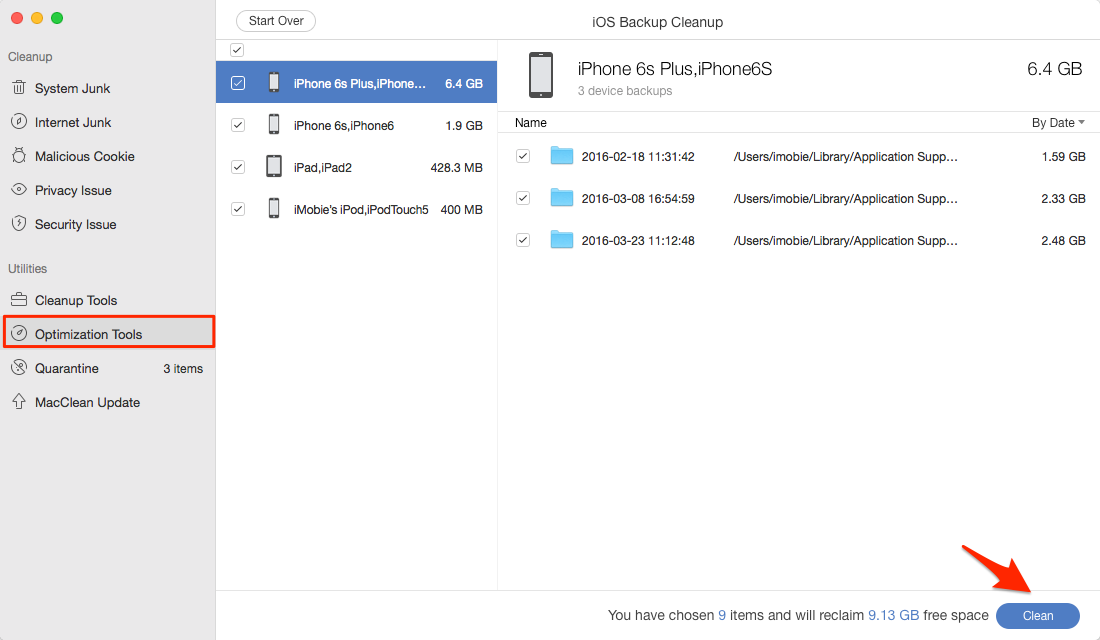 Delete iPhone Backup on Mac with MacClean
Part 2. How to Remove iPhone Backup from Mac Manually
Every time you backup your iDevice with iTunes on Mac, it saves a backup file on your Mac. You can find and delete the backup folder manually:
Find device backups in ~/Library/Application Support/MobileSync/Backup/
Or you can locate a specific backup file with iTunes:
Open iTunes and choose iTunes > Preferences.
Click Devices.
Right-click the backup that you want and select Show in Finder.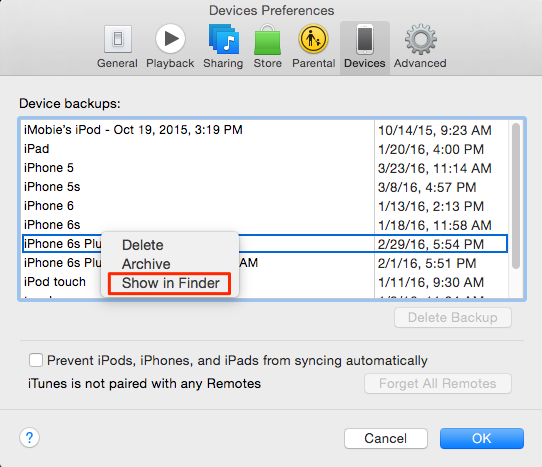 Delete an iPhone Backup on Mac Manually
Don't Miss: How to Optimize Your Mac >
The Bottom Line
After deleting unwanted iPhone/iPad/iPod backups from Mac, you can get more available space. Don't forget to clean up your Mac completely with MacClean to make more room. Take a tour with MacClean.
Top Posts on Cleanup and Speed Up Mac Computer
More Related Articles You May Like
Share Your Thoughts With Us