How to Delete Multiple Photos from iPhone 6
Summary
This post offers you a new method to delete multiple pictures on iPhone - Also suitable for removing the synced photos, iBook, songs etc.
Download AnyTrans to computer for easily deleting multiple photos, contacts, messages and other 10+ types of files on your iPhone/iPad.
Read this guide in other languages: Deutsch
Question: "Some way I could use to get ride of multiple pictures on my iPhone? Not only delete Camera roll photos, but also remove some pictures I synced from iTunes. iPhone 6, iOS 8.3".
Both of iOS 8 and iOS 9 beta have the feature of allowing you to delete multiple photos on your iPhone 6. To use this feature, just tap the "Select" button in the top-right corner on iPhone Photos App, select the pictures you don't want, and then tap delete icon to delete them. The whole process takes you only a few minutes.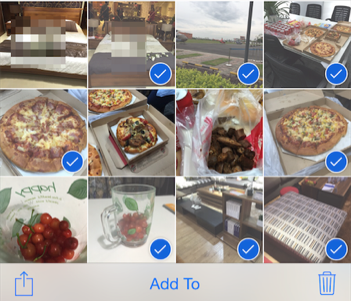 How to Remove Multiple Photos from iPhone 6
However, it doesn't support removing synced photos (The photos you synced from computer by using iTunes). So in this post we offered one simple tool - AnyTrans to help you make it.
Don't Miss: How to Delete Multiple Contacts on iPhone Easily
About AnyTrans
AnyTrans is one iOS content manager that allows you to delete multiple items on your iPhone. It supports almost any model of iPhone/iPad/iPod. You can use it to delete photos, songs, messages and some other types of files on your devices.
With this tool, you can delete not only the photos in Camera Roll, but also the ones that you synced from computer. In addition, it also supports transferring these multiple pictures to another place, such as computer and another iOS device.
You May Like:
How to Transfer Photos from iPhone to Mac
How to Transfer Photos from iPhone to PC
How to Delete Multiple Photos on iPhone with AnyTrans
Requirements: your iPhone, one USB cable, one computer, and AnyTrans.
AnyTrans is one application running on computer (Mac or PC). After simply downloading and installing, you can easily use this tool to get ride of what you don't want on iPhone by following the steps below.
Step 1. Run AnyTrans and connect your iPhone to computer by using USB cable.
Step 2. Select Photo Category to preview pictures/photos on your iPhone. (Note: The photos you synced from computer are stored in the "Photo Library" category)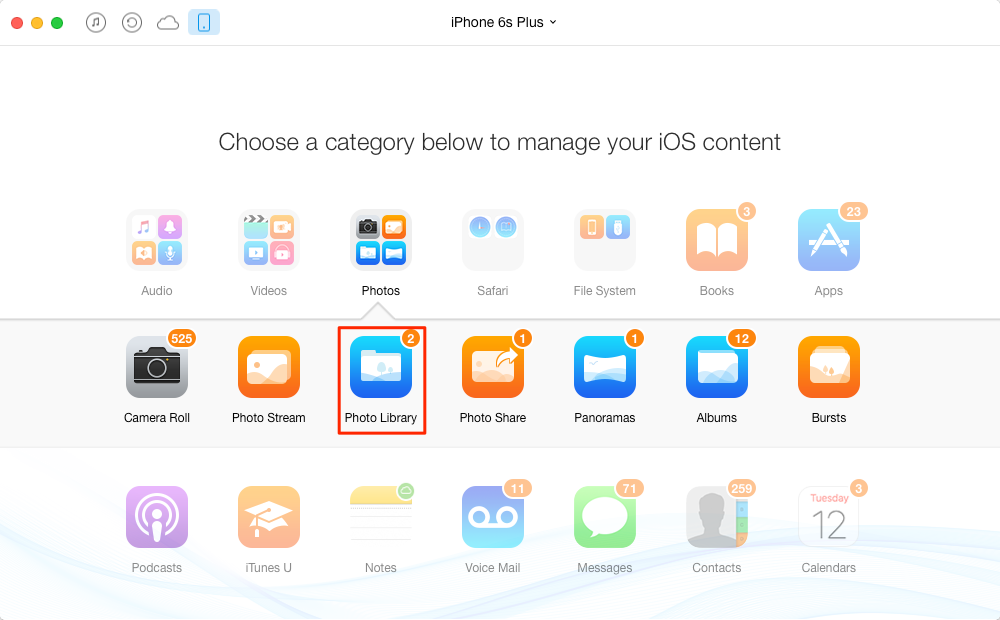 How to Delete Multiple Photos from iPhone – Step 2
Step 3. Select photos that you want to remove and click "Delete" button to permanently remove them from your iPhone. (Note: Backup your iPhone photos if these pictures would be useful in the future.)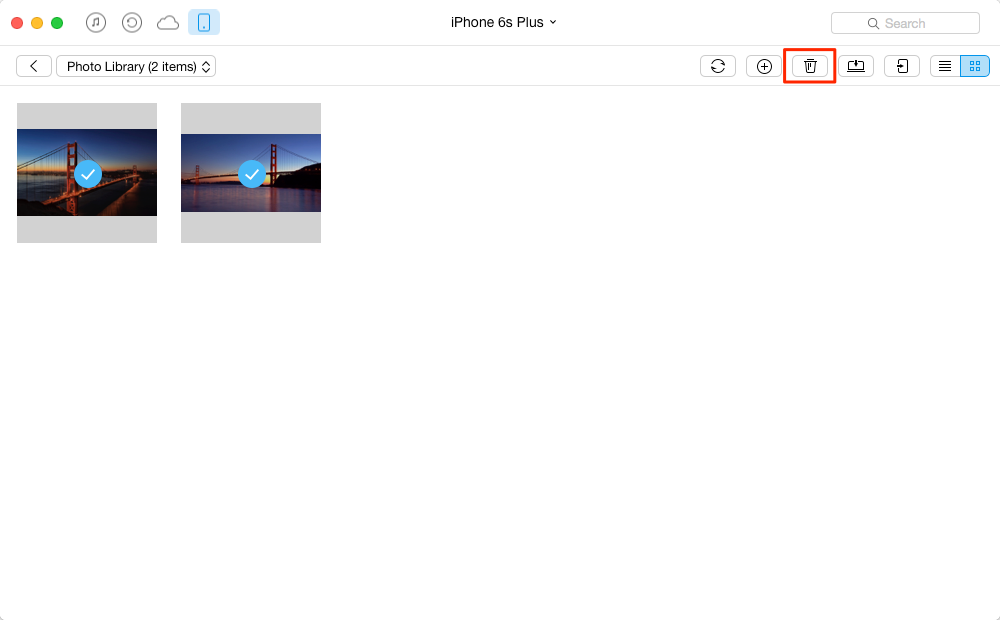 How to Delete Multiple Photos from iPhone – Step 3
The Bottom Line
Deleting multiple items on iPhone sometimes seems difficult. For example, you cannot remove more than one contact or note on iPhone at a time. In this situation, AnyTrans is also useful. So why not download this tool and have a 7-days free trial.
More Related Articles You May Like
Share Your Thoughts With Us