How to Disable iOS 10 Camera Access from Lock Screen on iPhone
Summary
This post will show you how to disable access to camera from lock screen on iPhone in iOS 10.
Download AnyTrans and use it manage photos, videos, contacts, messages and more on iOS 10 devices. Now read to learn how to disable camera access from lock screen on iOS 10.
Apple will release iOS 11 this fall, just go to this Everything You Need to Know About iOS 11 post to find all you want to know about iOS, like the new features.
iOS 10 makes some notable changes on the lock screen like the removal of Slide to Unlock, a richer Notifications, and Widgets. On iOS 10 devices, you are allowed to access the Camera from your lock screen by swiping to the left, and it requires no passcode or Touch ID verifying. If you don't want anyone to access your camera in iOS 10, you can restrict it with few steps. Now follow this post to learn detailed instructions.
Also Read: How to Recover Lost Data After iOS Update >
How to Disable Access to Camera from Lock Screen on iOS 10
Step 1. Open Settings app from your iPhone or iPad running iOS 10.
Step 2. Tap on General > Restrictions.
Step 3. Enter your Restrictions passcode.
Step 4. Toggle Camera to OFF position.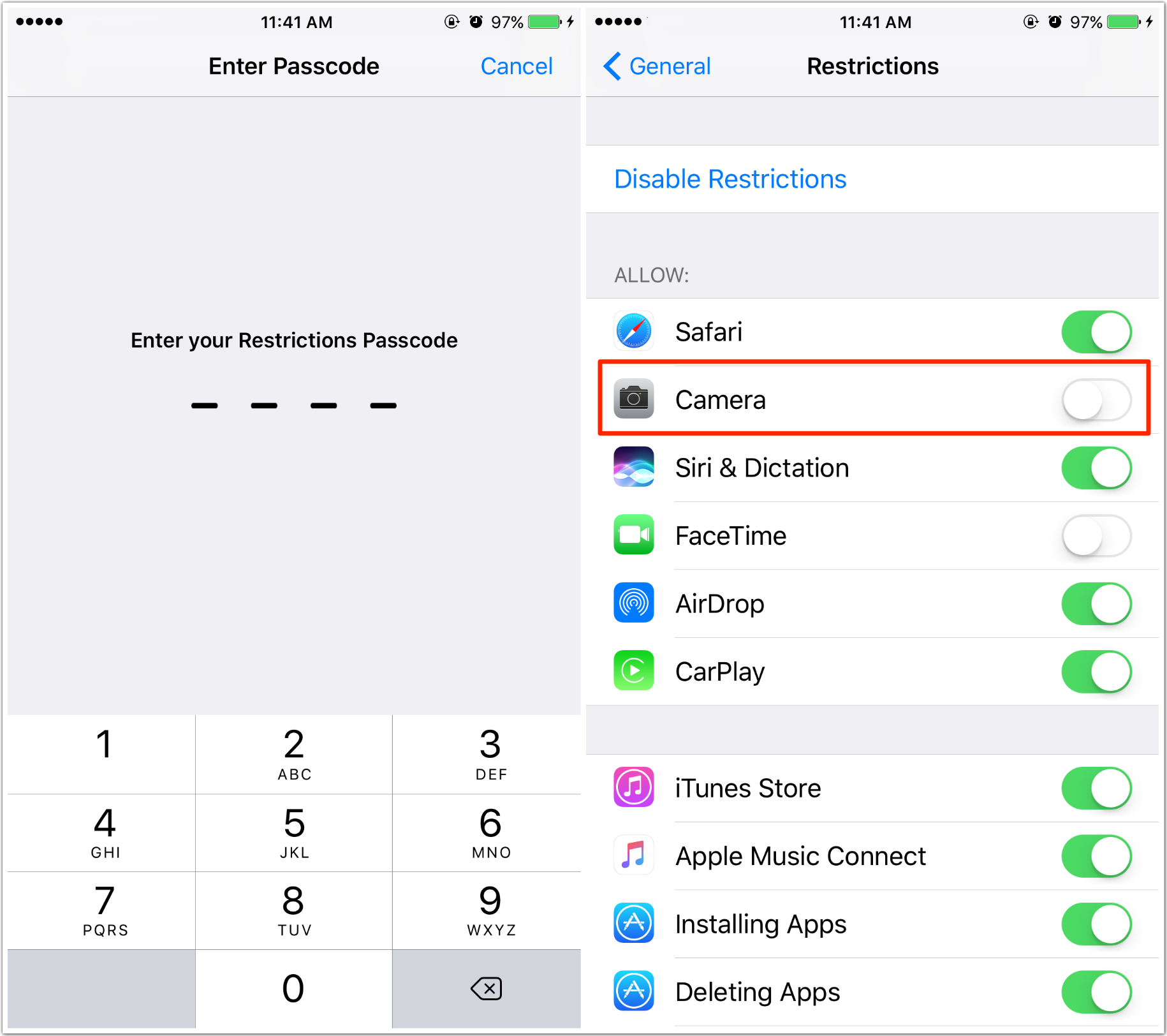 How to Disable Access to Camera from Lock Screen on iOS 10
Note:
Want to manage photos on your iPhone or iPad in a smarter way? Try AnyTrans. It is an iOS file management tool that helps transfer, backup and manage files like photos, music, videos, contacts, messages, notes and more in iOS 10 devices. Now Download AnyTrans to Have a Try >
Transfer photos from iOS 10 to PC or Mac selectively as backup.
Sync photos from computer to iPhone iPad without erasing existing pictures.
Copy pictures from iPhone to iPhone directly.
Massively delete photos on iPhone including Photo Library photos.
Turn Live Photos on iPhone into GIFs and save to computer.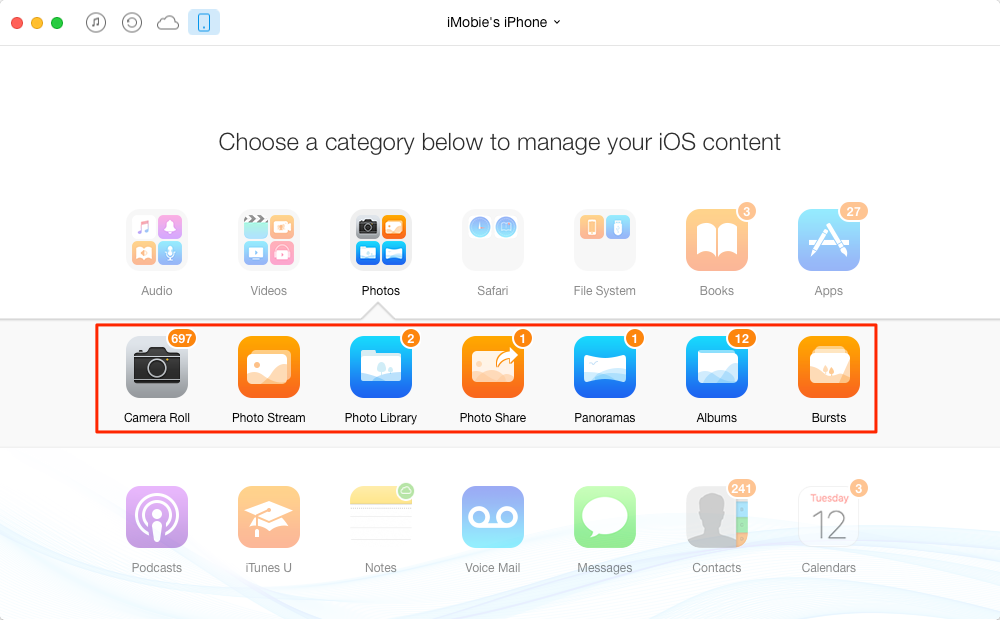 Backup/Manage Photos on iOS 10 with AnyTrans
More Related Articles You May Like
Share Your Thoughts With Us