How to Download Music from iPod touch to PC
Summary
We are going to show you how to download music from iPod touch to PC computer. PodTrans Pro is made for copying songs from iPod touch...
Want to transfer 7000 songs from iPod to computer in 20 mins? Start download now before reading this How to Download Music guide.
Question: Is there a program that can rip my iPod for free and allow me to download songs from iPod touch to computer. I need it because my computer crashed and lost all music and the only access I have to that music is on my iTouch but I would like to put that on my computer now.
Answer: To move and download music from iPod touch to computer you need a iPod music transfer BECAUSE Apple did not have such an option. Unlike iPod shuffle, iPod nano and iPod classic, your iTouch even cannot be used in disk mode. But you can just try this tool - PodTrans Pro.
Through accessing to iPod touch media library, PhoneTrans Pro can easily transfer music from iPod to computer, as well as movies, Apps, etc. Without extra procedures, you can import and export iPod touch music by one single click. Besides, when adding music to your device from a new music library, you do not have to worry about original songs being replaced.
How to Download Music from iPod touch to Computer
You can get PodTrans Pro here. And after installation, you can use it by following below steps:
Step 1: Connect your iPod touch with computer. PodTrans Pro support downloading music from unlimited iPods at the same time.
Step 2. After plugging in your iPod, PodTrans Pro will show you the content of your iPod. Click "Audio" > Select "Music" to access the songs list window.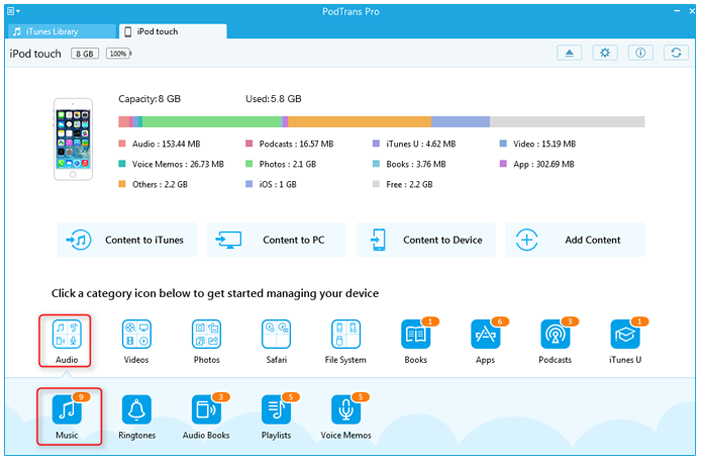 Download Music from iPod touch to Computer with PodTrans Pro
Step 3. Pick up songs you want to download to computer, click To PC button on the top-right of this window to start downloading music from iPod.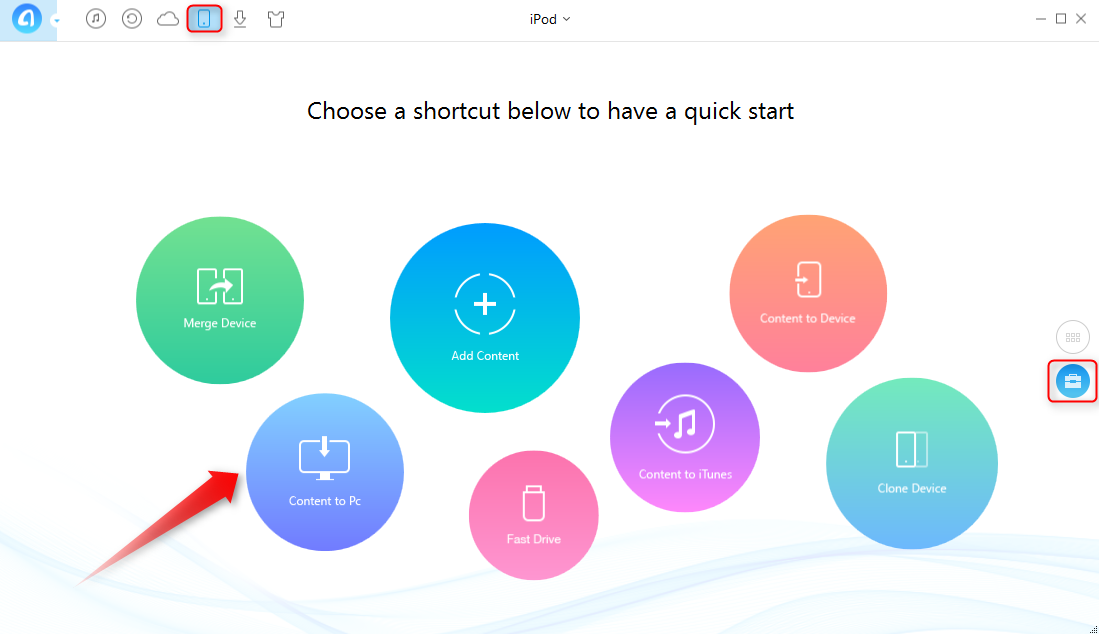 Download Music from iPod touch to Computer with PodTrans Pro
More Related Articles You May Like
Share Your Thoughts With Us