How to Download Reminders from iCloud to Computer with Ease
Summary
Don't know how to download iCloud reminders to computer? Here in this post, one easy way is introduced to help you.
Download this amazing iCloud content manager to let it help you export reminders from iCloud to computer. Get it now!
Q: I have reminders of last 12 months on iCloud but now I need them on my computer. I tried to download those iCloud reminders to my computer but failed, can anybody tell me how to export reminders from iCloud?
A: Frankly, there is an article about how to export reminders to computer on Apple.com, sadly, ways introduced on that article don't work for me. I believe those ways don't work for you either.
However, you can always turn to outside help. AnyTrans could help you export iCloud reminder and it works like a miracle. While exporting iCloud reminders to computer, AnyTrans is effective. Besides, you can set up an export path so that you can easily find the reminders you exported. What's more, AnyTrans could even help you download reminders in two formats, CSV and TXT.
How to Export iCloud Reminders with AnyTrans
Step 1. Free download AnyTrans and start it on your computer, click the iCloud tab on the upper left, then log in your iCloud account.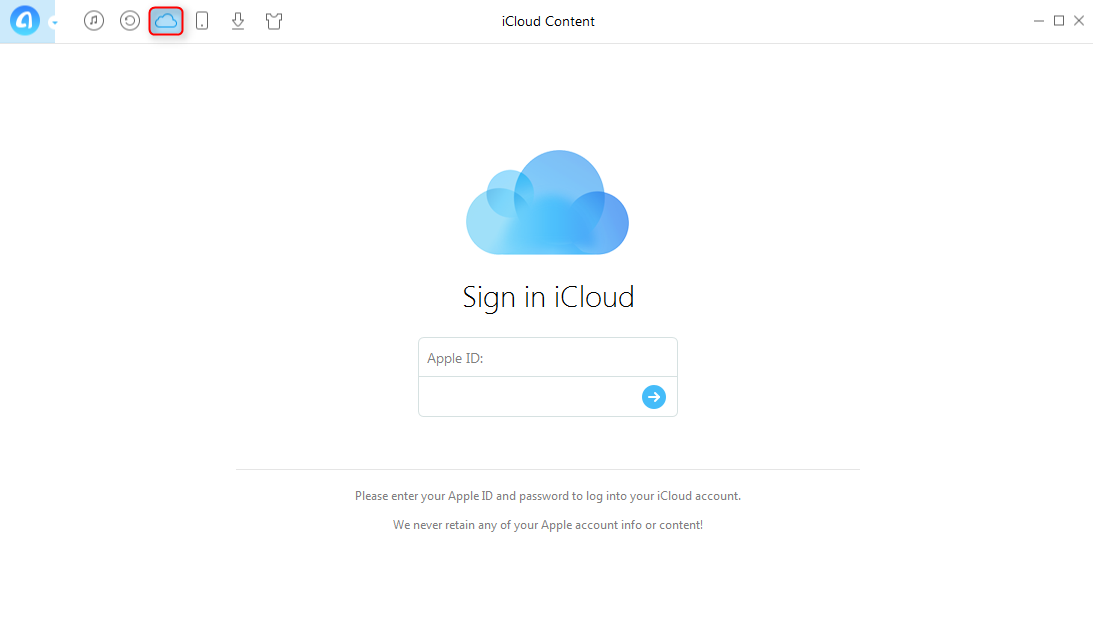 How to Download iCloud Reminders with AnyTrans - Step 1
Step 2. Scroll down or click the tab on your right, select Reminder.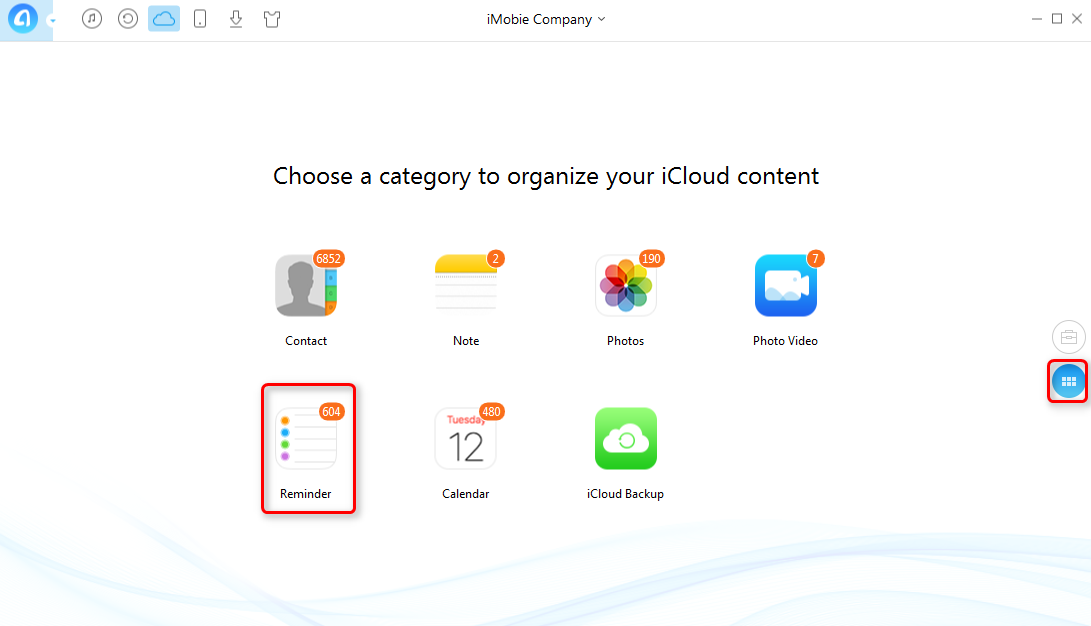 How to Download iCloud Reminders with AnyTrans - Step 2
Step 3. Select reminder items you want to export to your computer, then click the To PC button. To choose output format and export path, please click the Settings tab.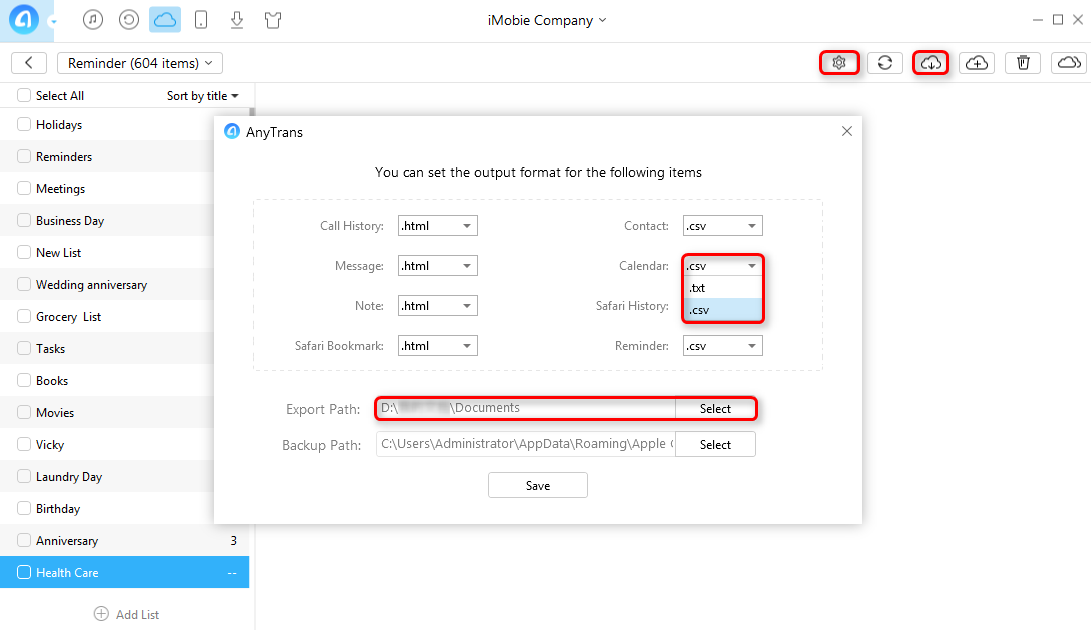 How to Download iCloud Reminders with AnyTrans - Step 3
For security issue, Apple doesn't allow users to log in iCloud account in third-party applications with double-authentication on, please turn off double-authentication before logging in iCloud account with AnyTrans.
The Bottom Line
Above is one way to export iCloud reminders to computer. If you have any questions about this article, please don't hesitate to leave comments below. By the way, AnyTrans can actually help you more in managing iCloud content, for example, transferring iCloud content to another iCloud account directly, uploading content from computer to iCloud. Get it now and have a seven-day free trial.
View and Access Data or Content from iCloud (Backup)
More Related Articles You May Like:
Share Your Thoughts With Us