[7 Tips] How to Dry & Fix A Wet iPhone or iPad
Summary
Accidently dropped your iPhone/iPad in the water and don't know how to dry out an iPhone/iPad? This guide will offer you 7 simple and efficient tips to help you fix water damaged iPhone/iPad with ease.
This #1 iOS data manager can help you transfer data from your iPhone/iPad/iPod to Mac/PC/iTunes in just a few clicks, and vice versa. Give it a try by yourself now.
It's quite common to hear that someone's iPhone/iPad get damaged due to dropped in the toilet, swimming pool, sea, etc. If you happen to suffer the same situation and looking for some reliable methods to save your wet iPhone/iPad, then you come to the right place.
Since lots of important files are stored on your iPhone/iPad, it has never been more important to save your wet device as soon as possible. And here in this tutorial, we will share you 7 simple & reliable tips to ensure the maximum saving for your wet iPhone/iPad. Keep on!
Don't Miss: How to Prevent Your iPhone/iPad from Virus Scam & Remove it >

To keep all your files safe, it is necessary to backup your important data from iPhone/iPad to computer in advance. In this case, you can easily get them back when unexpected things happen on your device. And Part 2 will lead you to finish the job in minutes.
Part 1. How to Fix A Wet iPhone or iPad via 7 Tips
1. Don't Turn Your iPhone/iPad on
Remember that don't turn your device on and check for damage after you get it out of the water, or it will damage the internal components and cause short circuits inside your iPhone/iPad. If the device happens to be plugged in, unplug it soon. Not to get your fingers close to the connection.
2. Wipe the Exterior Water off Your iPhone/iPad
Wipe the exterior liquid gently with a dry towel, especially the power ports, switches and earphone. Then Turn the iPhone upside down and try shaking the device gently for a few seconds to clear the remaining water from the ports and sockets.
3. Remove the SIM Card
Once your device is turned off, the next thing you should do is to take the SIM card out of your iPhone/iPad to prevent it from being damaged.
Go to the SIM card tray on your iPhone/iPad (along the right side of the device) > Find a needle and insert it to the hole, the SIM card tray will pop out > Take your SIM card and wipe the liquid off the tray. Also, remove the protection on your phone screen.
4. Don't Use Hair Dryer
Don't use hair dryer to get the interior water out of your device, as it will spread the liquids around the internal and damage the internal components.
5. Dry out Your iPhone/iPad with Uncooked Rice
This can be the most quick and safe solution to dry out your device. Put your wet iPhone/iPad into a container and cover it completely with uncooked rice. Leave it alone for at least 48 hours and the uncooked rice will absorb all the residual water out of your device. But it is worth mentioning that this approach may get rice dust into the ports.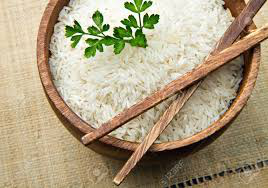 How to Dry out An iPhone/iPad – Uncooked Rice
6. Dry out Your iPhone/iPad with Silica Gel
If you worry about the rice dust will cause further internal damage, there's another safe way for you to dry out your phone – silica gel. Silica gel absorbs water better than rice. You have to collect enough silica gel to surround your iPhone/iPad and leave it for 48 hours.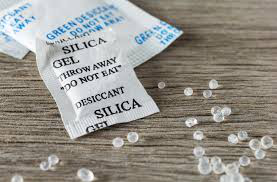 How to Dry out An iPhone/iPad – Silica Gel
7. Visit Apple Store
If above 6 solutions didn't work, or you still want to check the status of your iPhone/iPad, visiting a nearby Apple Store or iOS devices repairing center for a overall replacement.
Part 2. How to Transfer Data from iPhone/iPad to Computer with AnyTrans
Beside water damaged, there are also lots of unexpected situations could happen on our iPhone/iPad, such as failed upgrade, intermittent crashes, accidently deletion, forget password, etc. All those can cause us lose our photos, videos, notes, contacts and more valuable contents on device.
To prevent your important files from disappearing eternally by accident, you'd better transfer your data on iPhone/iPad to computer for a backup. Here we will use this #1 iOS data manager - AnyTrans to help you complete the job. It can help you easily transfer almost everything from your iPhone/iPad/iPod to Mac/PC without previous data erasing, and vice versa. Now, let's check it.
Step 1. Download and install AnyTrans on your computer, run it > Connect your device to the computer > Click 
.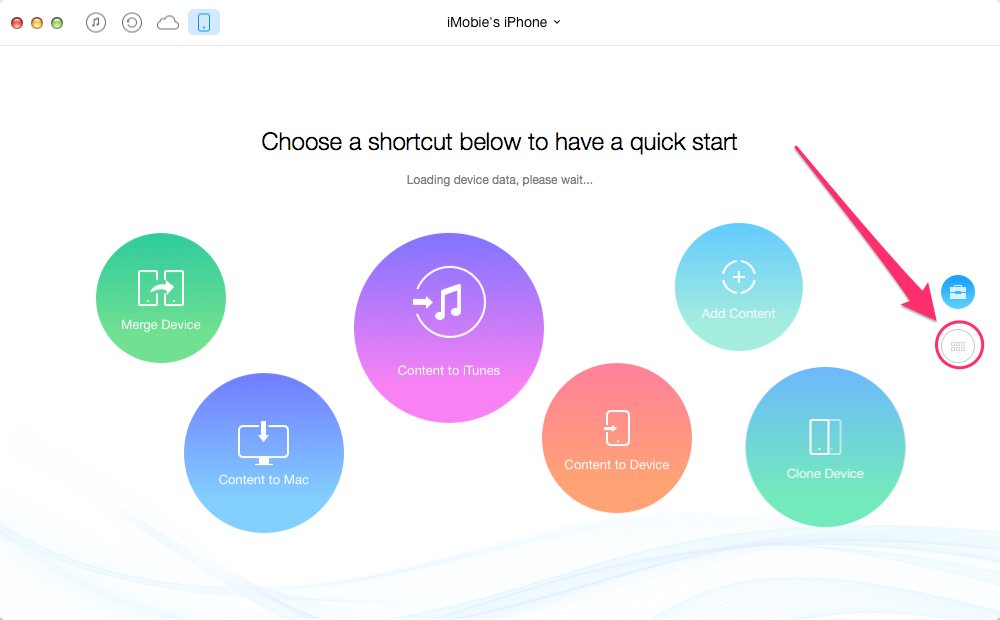 How to Transfer Data from iPhone/iPad to Computer – Step 1
Step 2. Choose the categories contain the data you want to transfer (here we take photos for example) > Click it to enter the details page.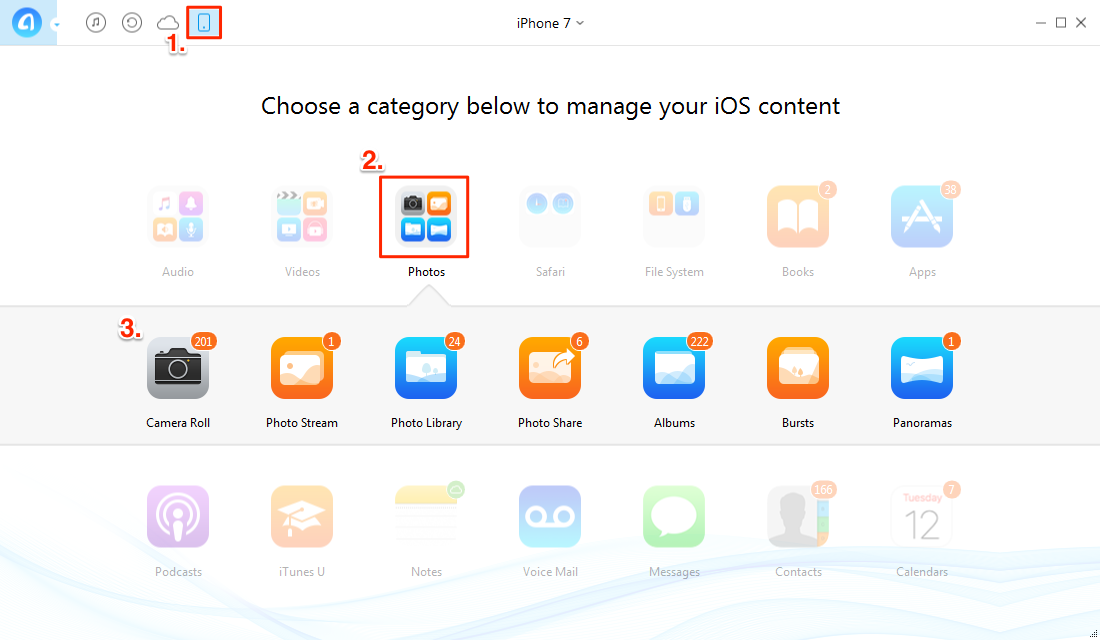 How to Transfer Data from iPhone/iPad to Computer – Step 2
Step 3. Preview and select the files you need to move to computer > Click the To Computer button on the upper right corner to begin the transferring process.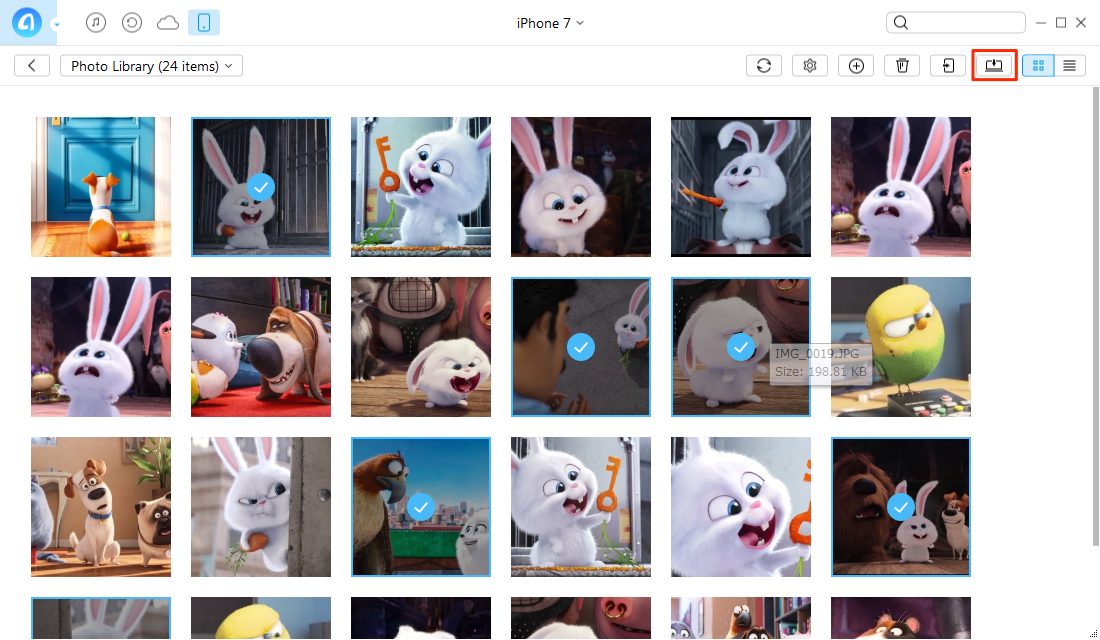 How to Transfer Data from iPhone/iPad to Computer – Step 3
The Bottom Line
Hope you can start up your device successfully with this detailed tutorial about how to save a wet iPhone/iPad. And last, try AnyTrans to transfer your data from iPhone/iPad to computer for a backup right now. Just give it a try now >
More Related Articles You May Like
Share Your Thoughts With Us