How to Enable Disk Use on iPod
Products Affected
iPod classic, iPod shuffle, iPod nano, iPod mini, iTunes 12 or version below, AnyTrans.
Download AnyTrans to manage your iOS data in an easy & organized way after reading this guide on how to enable disk use on iPod.
Please read on this troubleshooting if you found yourself in one of below situations:
I connected my iPod to the computer but iMobie software doesn't recognize it. However, iTunes has no problem, why?
Attached my iPod. iMobie software establishes a connection. I can then see my iPod content. After around 5-10 seconds. It loses comunication with my iPod!
I got the following error message when I connected my iPod nano: Description: Stopped working Problem Event Name: CLR20r3...
Troubleshooting
Since you cannot use your iPod as a hard drive to store and transfer data files before enabling the disk use in iTunes, so that may cause our software failed to find your iPod or working improperly. Usually above problems can be solved by following steps below.
How to Enable iPod Disk Use in iTunes 12
1. Connect the iPod to the computer.
2. Open iTunes > On the left top side, click on the iPod button: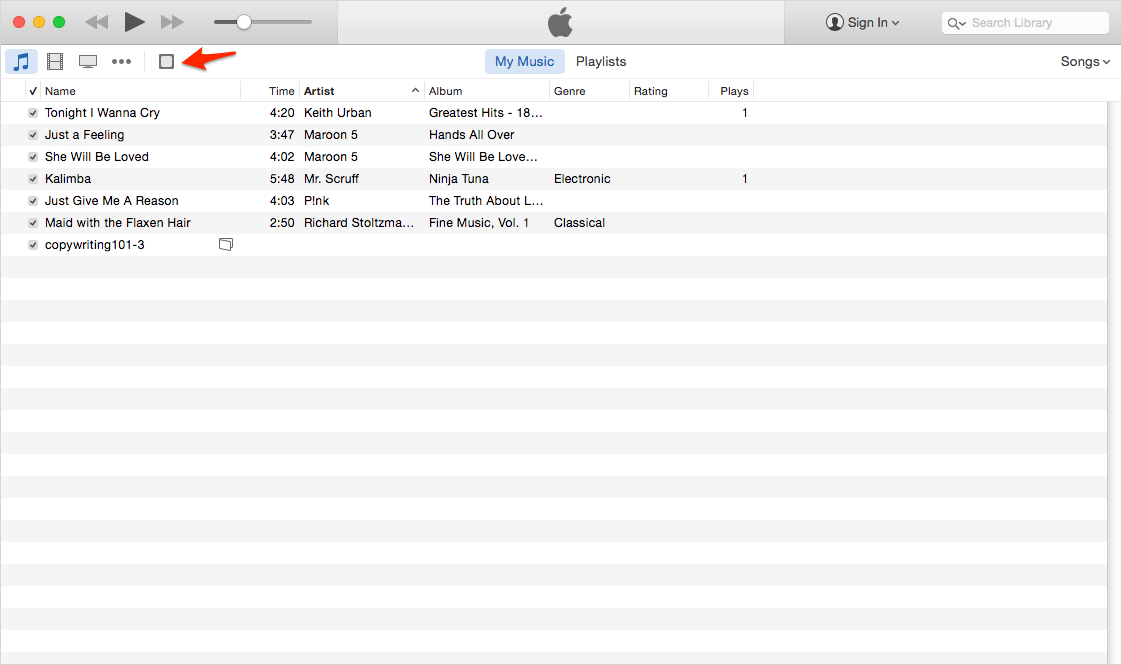 Enable Disk Use on iPod in iTunes 12
3. In Summary > Scroll down to the bottom and you'll see the Options area > Check Enable disk use.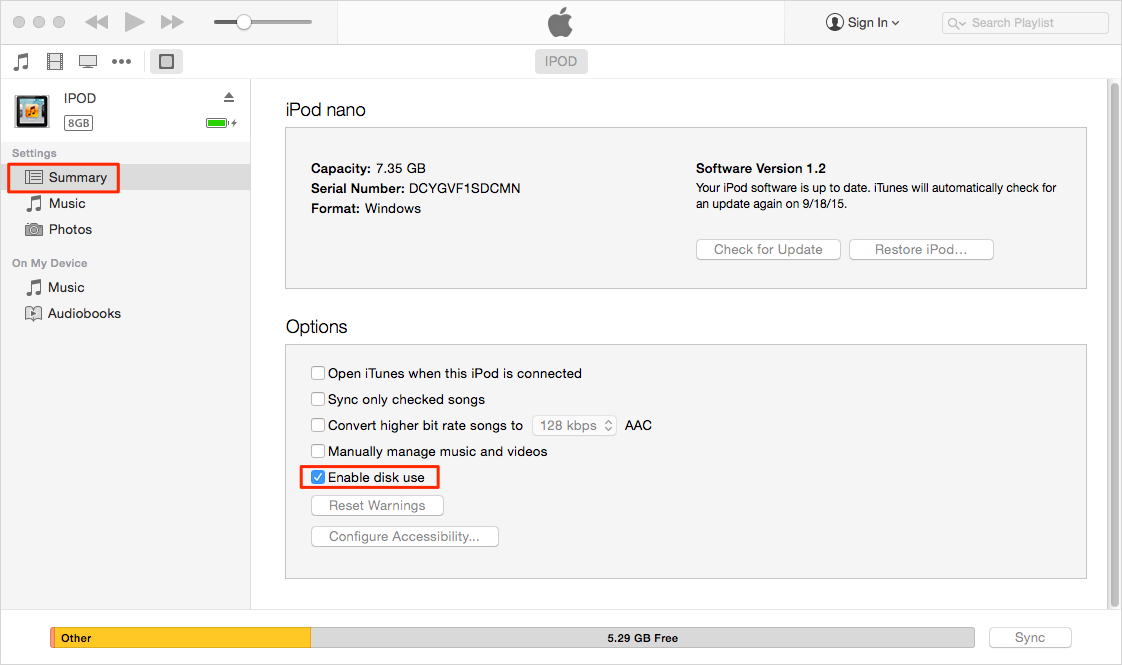 How to Enable Disk Use on iPod in iTunes 12
Note: Either one of "Enable disk use" or "Manually manage music and videos" will allow you to use iPod as a drive. If you select "Manually manage music and videos", iTunes won't automatically update the iPod. If you want iTunes to automatically update your iPod, select "Enable disk use" instead.
4. Then you should open Computer (Windows) or Macintosh HD (Mac) to see whether your iPod appears as a Portable Device: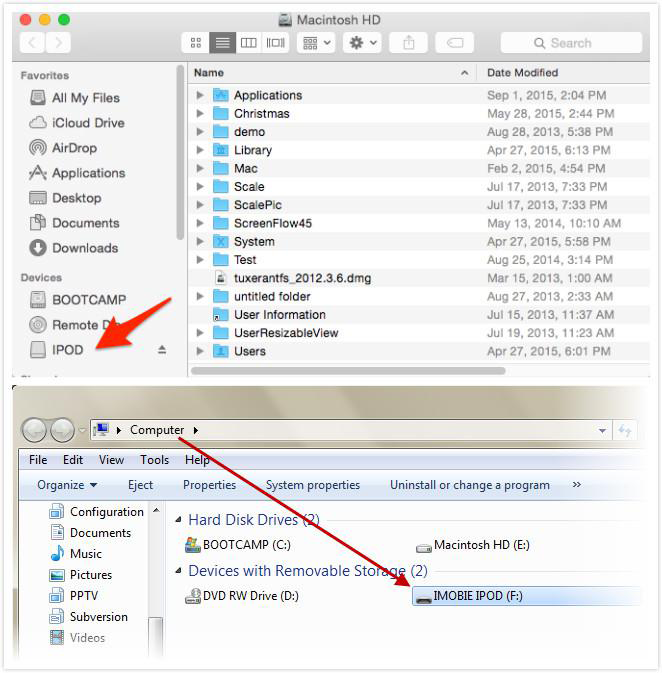 How to Enable iPod Disk Use on PC/Mac
5. If, Yes. Open iMobie software to see whether it can read your iPod correctly.
Note: If you want to use your iPhone as a USB flash drive, AnyTrans is the way to go. It allows you to add files, documents, music, and videos to iPhone storage so it's quite easy to use your iPhone as a portable device with AnyTrans. Moreover, it also helps transfer music, videos, photos, and more from iPod/iPod touch to computer/iTunes, and to another iPod directly. Take a tour with AnyTrans now >
The Bottom Line
This is how to enable iPod disk use in iTunes, and if you want to better manage your iPod content without iTunes, AnyTrans is the best iTunes alternative for you.
More Related Articles You May Like
Share Your Thoughts With Us