How to Find Contacts from iCloud Backup
Summary
What if you lose your contacts by accident but have no iTunes backup, then how can you get them back? Read this article and learn how to find your contacts from iCloud.
Free download AnyTrans firstly and then find contacts from iCloud after reading the article about how to find contacts on iCloud.
The iPhone Contacts become more and more important and essential nowadays. It contains not just phone numbers, address and birthday, but business, friendship and love. So if you lose contacts by accident due to mistaken deletion, failed upgrade or jailbreak, your life must be a mess.
Related Reading: How to Get Deleted Contacts on iPhone with PhoneRescure
Actually, if you backed up your iPhone data frequently with iCloud or iTunes, there are three ways you can choose to find contacts from iCloud: restore your device with iCloud backup, view contacts on iCloud.com and find contacts from iCloud backup with some iCloud backup extractor like AnyTrans. However, if you just want to retrieve some lost contacts instead of all the data on your device, without doubt restoring device isn't a good choice. And viewing contacts on iCloud.com only can help you get back lost contacts when the iCloud Contact is closed (Every change you made will be updated to iCloud server if you enable iCloud contacts on).
Therefore, we introduce you a fantastic iCloud backup extractor named AnyTrans, and offer you a detailed guide about how to find contacts from iCloud with AnyTrans. Before starting our guide, we need to have a basic knowledge about the tool we will use firstly.
Why We Use This Tool
We use this tool because this software is a professional iCloud Backup Extractor and iOS contents transfer. With AnyTrans you can:
1. View more contents than those iCloud.com provide you, such as messages, videos, voice mail, call history and so on.
2. Selectively choose your wanted backup and contacts, and import them to your Mac or Windows computer in few minutes. (It means that you needn't restore your iPhone and needn't get unnecessary contents back just for finding iPhone contents back)
Now, let's learn how to find contacts form iCloud backup with this tool.
How to Find Contacts from iCloud with AnyTrans
Step 1. Download and install AnyTrans, connect your iPhone, iPad or iPod touch to your Mac or Windows computer.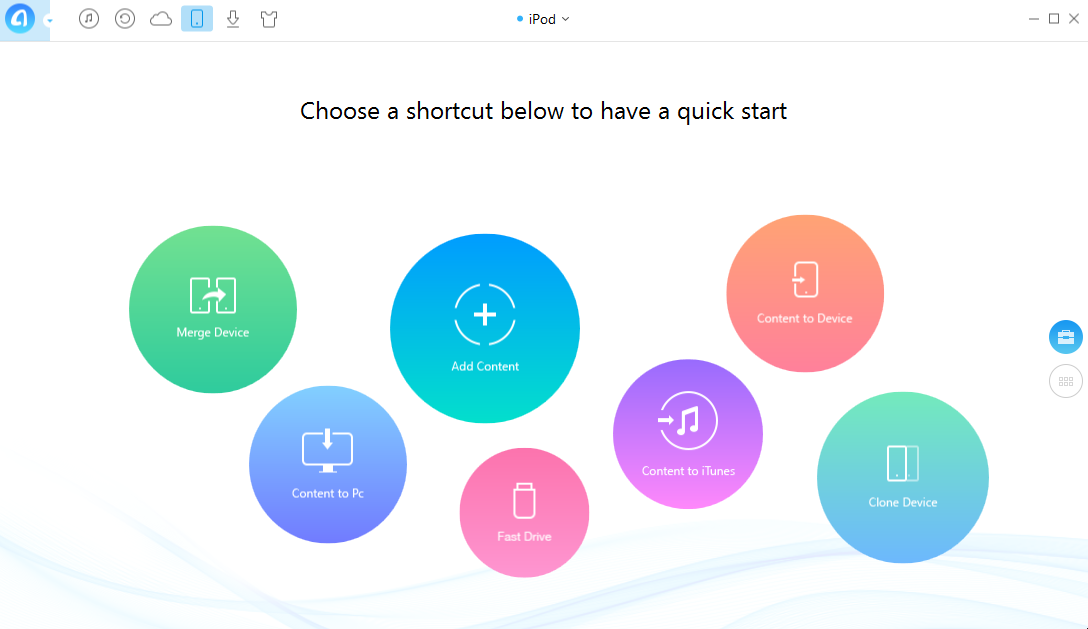 How to Find Contacts from iCloud with AnyTrans–Step 1
Step 2. Click iCloud button and input your account and password to log into your iCloud.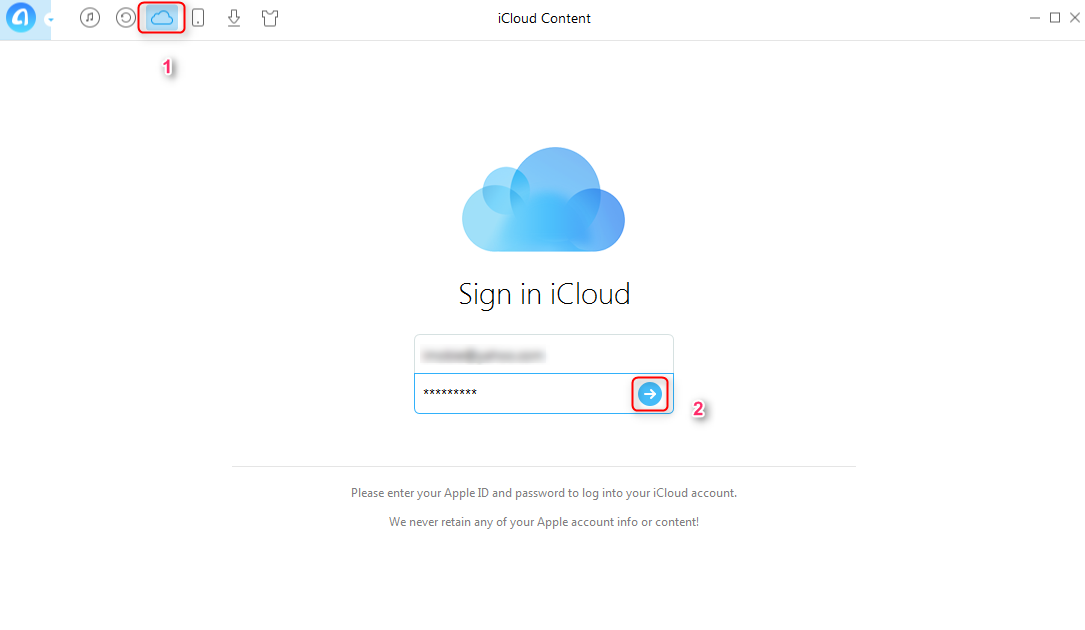 How to Find Contacts from iCloud with AnyTrans–Step 2
Step 3. Click "Contacts" item and view all of your contacts. Of course, you can find more info in this page, such as photos, notes, reminders and more. If you want, you can choose and download them all from iCloud.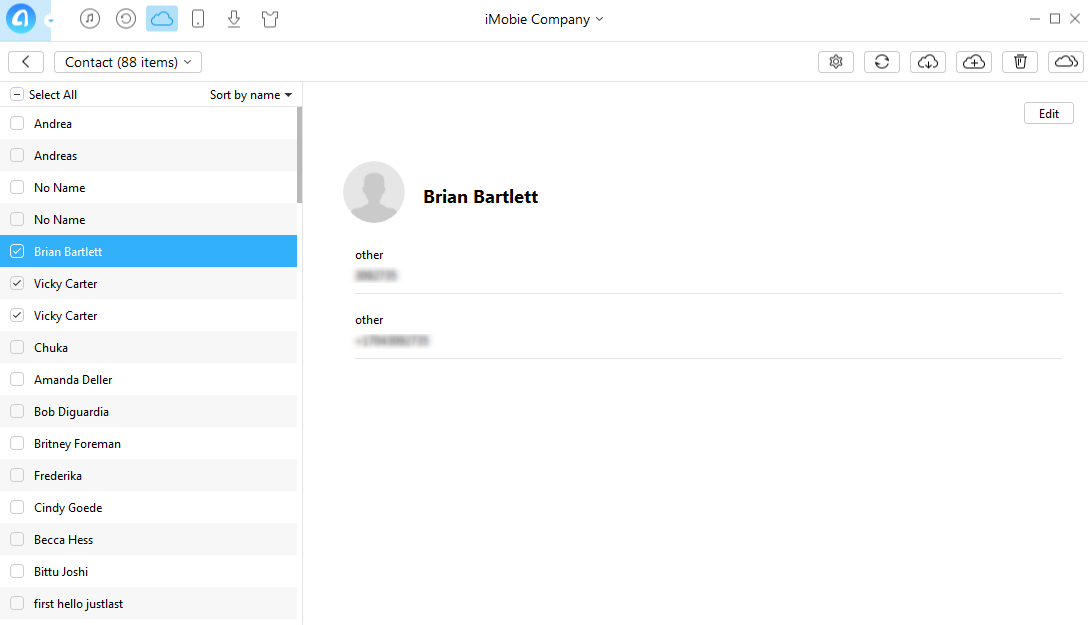 How to Find Contacts from iCloud with AnyTrans–Step 3
Note:
1. When viewing contents on iCloud with AnyTrans, you should connect one iDevice to computer.
2. You can set the file type to csv or vcf when you export your contacts out to your computer.
The Bottom Line
With AnyTrans, you can easily view contents such as contacts, notes, messages and videos, from iCloud and iTunes. Additionally, it also can be a nice contents transfer for you to transfer contents between iDevices and Computer, iDevices and another iDevices. Click Here to Free Download and Try AnyTrans >
View and Access Data or Content from iCloud (Backup)
More Related Articles You May Like
Share Your Thoughts With Us