How to Fix Grey & Unplayable Music on iPhone and iPod touch
Summary
Why I can tranfer music from iTunes but they are grey and unplayable on my iPod touch? This iMobie Help page aims to provide a solution for this.
Download this award-winning application so that you can make use of it after reading this Transferred Music Cannot Play on my iPod touch guide.
Some users recently reported that when transferring music from iTunes (downloaded from iCloud) to the new generation iPod touch, the music shows up in the iPod as light/gray instead of bold. And the music won't playback on the iPod touch. What's wrong with it?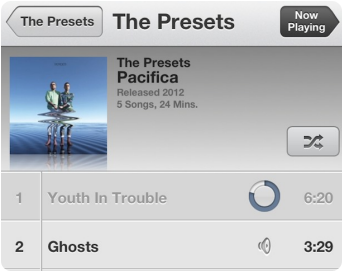 Grey Music on iPhone and iPod touch
After testing and researching, we found that this is a fairly commen transfer error (also usually caused by iTunes or other third party transfer software). So please follow below steps to resolve:
Step 1: Browse iOS File System with PhoneBrowse
Before starting, please note you should be the owner of the music. Otherwise, the device will ask for Apple ID before playing. The tool you need is iPhone file browser like PhoneBrowse. After installation, you can see its interface. Now connect your device and PhoneBrowse will load your device content: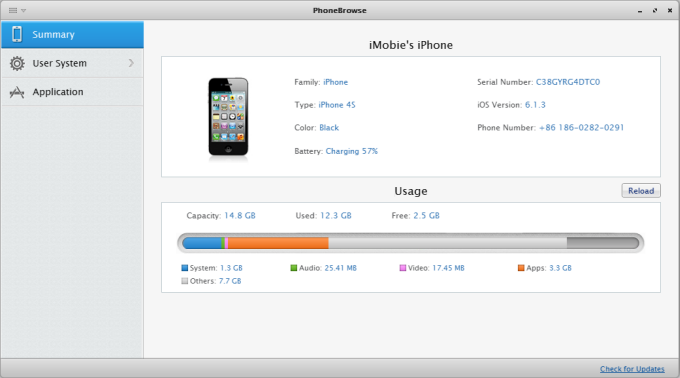 Follow: Click File System > Find iTunes_Control folder (usually at the bottom) > Find iTunes > Find three files named: MediaLibrary.sqlitedb; MediaLibrary.sqlitedb-shm; MediaLibrary.sqlitedb-wal . Randomly rename them as, for example, MediaLibrary1.sqlitedb; MediaLibrary2.sqlitedb-shm; MediaLibrary3.sqlitedb-wal. Below illustration may help you find them with ease: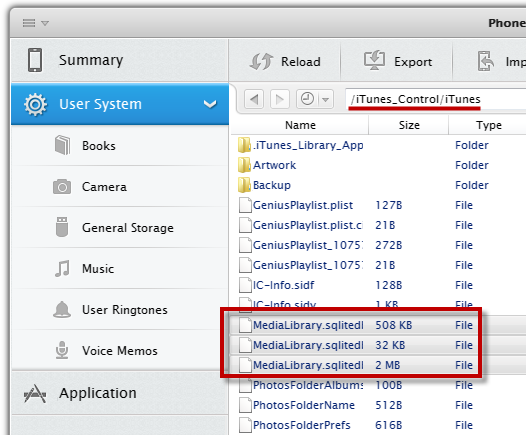 Step 2: Resync iTunes
Close PhoneBrowse. Open iTunes and resync it to iPhone or iPod touch. Check if this can fix the grey and unplayable music on iPhone, iPod touch. If it works well, then you can use our software to add contents onto your iOS devices.
At last, dear user, if above suggestions still cannot help, please feel free to contact us by mailing to support at imobie dot com. It's our great pleasure to serve you.
More Related Articles You May Like
Share Your Thoughts With Us