HOW TO: Fix The iPhone 4s Battery Problem with iOS 6.1
Summary
iMobie Help - How to fix iPhone 4s battery problem after updating to iOS 6. Read on this tutorial to find a solution.
Download this iTunes Alternative so that you can make use of it after reading this How to Fix The iPhone 4s Battery Problem guide.
It seems the major problems of iPhone 4s Wi-fi greyed out and battery drainage have been solved long ago, but we're still hearing tons of complaints about the iPhone 4s battery life.
While to date the iPhone 4s battery drainage problem doesn't seem to affect everyone, even though there still is a good number of threads on help forums with people complaining. Anyway, if you are still trapped by this issue, please give a check on our carefully selected iPhone battery saving tips.
Don't Miss: How to Transfer Music from iPhone to iTunes
One of our users suggested
"Since iOS 6, my iPhone 4s needs several recharge a day and the Wi-fi is not working anymore (Greyed out - that's another problem). My solution : Deactivate "Cellular Data" and deactivate 3G. I removed GPS too and Siri and all options are deactivated. Notifications are turned off. Now it's better but my iPhone is as useful as a Nokia from the 90's."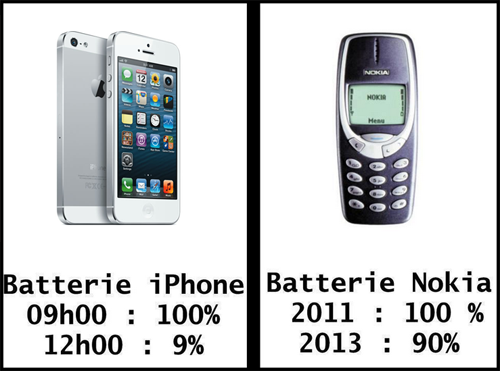 Nokia VS iPhone Battery Performance
How Does Apple Fix This
In a statement to All Things D, Apple said it is aware of the poor battery life some users were experiencing with the iPhone 4s and that the problem have been fixed in iOS 6.1.2. How to Update iPhone to Latest iOS >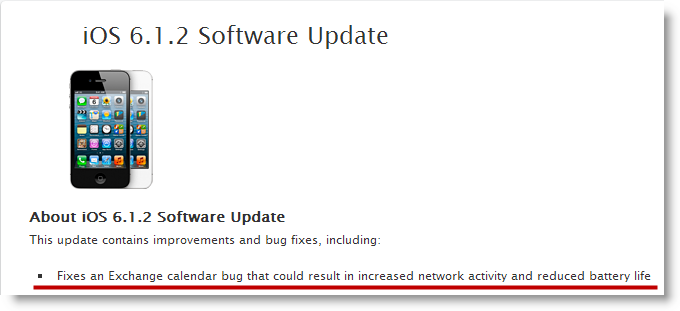 The Bottome Line
If none of the solutions you found works, it's probably best to perform a factory restore after backing up data (learn how to restore an iPhone). And if that still doesn't work, it might be worth bringing your iPhone into an Apple Store for better analysis.
More Related Articles You May Like
Share Your Thoughts With Us