How to Fix iPhone 7 Won't Sync with iTunes
Summary
If you find your iPhone 7 or iPhone 7 Plus is not syncing with iTunes and you don't know how to fix it, read this post to get some potential solutions in minutes.
Have a try on AnyTrans to sync your iPhone 7 without iTunes. Now read on this guide to learn how to fix iPhone 7/7 Plus not syncing with iTunes.
Common iTunes Issues
Your iPhone 7/7 Plus is new, is remarkable, and most importantly it makes your life and work rich and convenient with music, photos, ringtones, videos and books you synced to it with iTunes.
But some users complained that their iPhone 7 will not sync with iTunes for no reasons. In this guide, we will troubleshoot this frustrating issue and get your device to sync with no hassle.
Part 1. How to Fix iPhone 7 Not Syncing with iTunes Issue
Before start, check out if you have turned on iCloud Music Library, iTunes Match, or iCloud Photo Library on your iPhone: Settings > Music > iCloud Music Library/iTunes Match and Settings > iCloud > Photos > iCloud Photo Library. Turn off them, so that music and photos can be synced via iTunes.
Quit iTunes, and restart it.
Turn off your iPhone 7 and reboot it.
Restart your PC or Mac computer.
Try a different USB cable.
Update your iTunes and iPhone 7 to latest version (iTunes 12.5 and iOS 10.1).
If you get an error -54 when syncing with iTunes, please check this post to get solutions.
Uninstall iTunes and reinstall it on your computer.
Re-authorize your computer: iTunes > Store > Authorize this computer.
Restore your iPhone 7 from backup with iTunes.
Part 2. An Alternative Way to Sync iPhone 7/7 Plus with iTunes
If the above fixes are not helpful or you want an iTunes alternative to manage your iPhone content, try AnyTrans. It is a full-way iOS File Manager that allows you to manage files on iPhone as well as your iTunes library. Download AnyTrans Free Trial Now >
Manage your iTunes Library including music, movies, TV Shows, ringtones, audiobooks, voice memos, etc.
Sync 100 songs in only 24 seconds that greatly saves your time.
Freely sync music between iTunes Library and your iPhone 7.
Not a single music on your iPhone 7 will be erased during sync.
Also Read: How to Add Songs to iPhone 7 without Wiping >
You can sync music and more from iTunes Library to iPhone 7 with AnyTrans: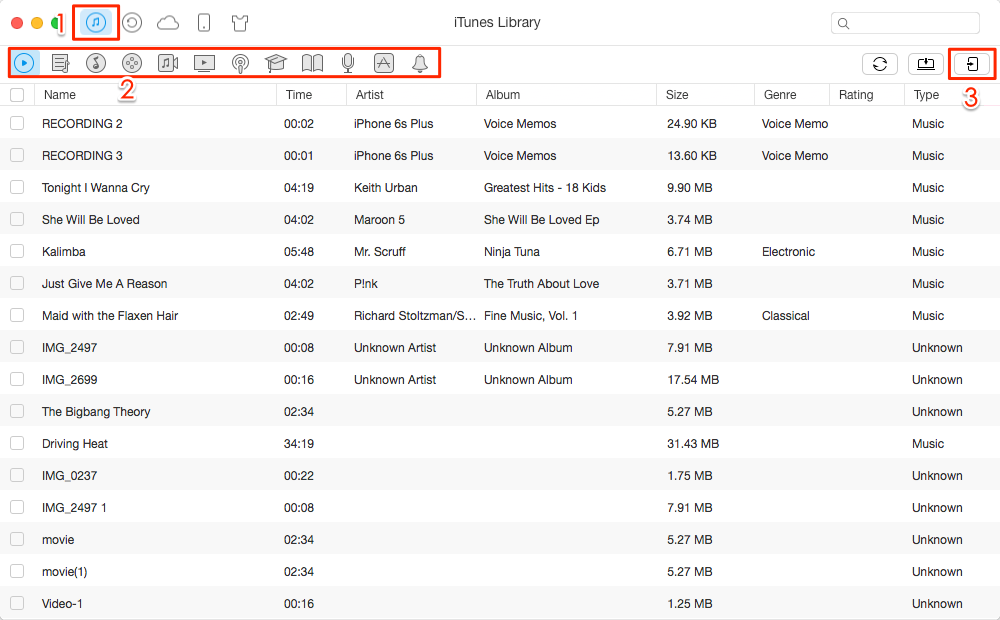 How to Fix iPhone 7 Not Syncing with iTunes via AnyTrans
You are also allowed to sync data on iPhone 7 to iTunes in one-click: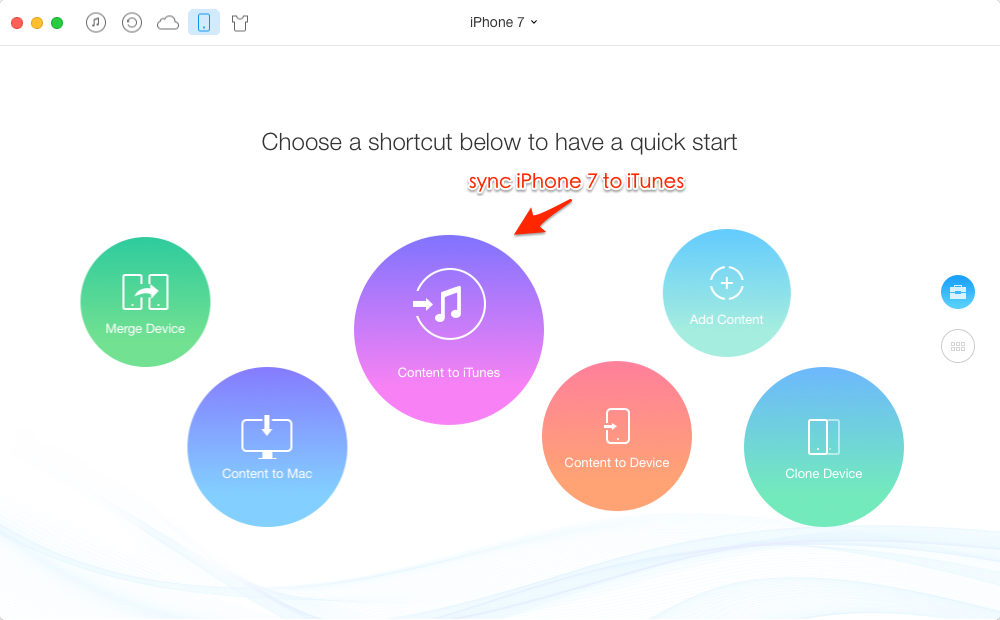 How to Fix iPhone 7 Not Syncing with iTunes via AnyTrans
AnyTrans also allows you to manage content on iPhone 7 in categories. Here you can select a file type to manage and transfer music, videos, ringtones and more from iPhone 7 to iTunes, to computer or to another iDevice.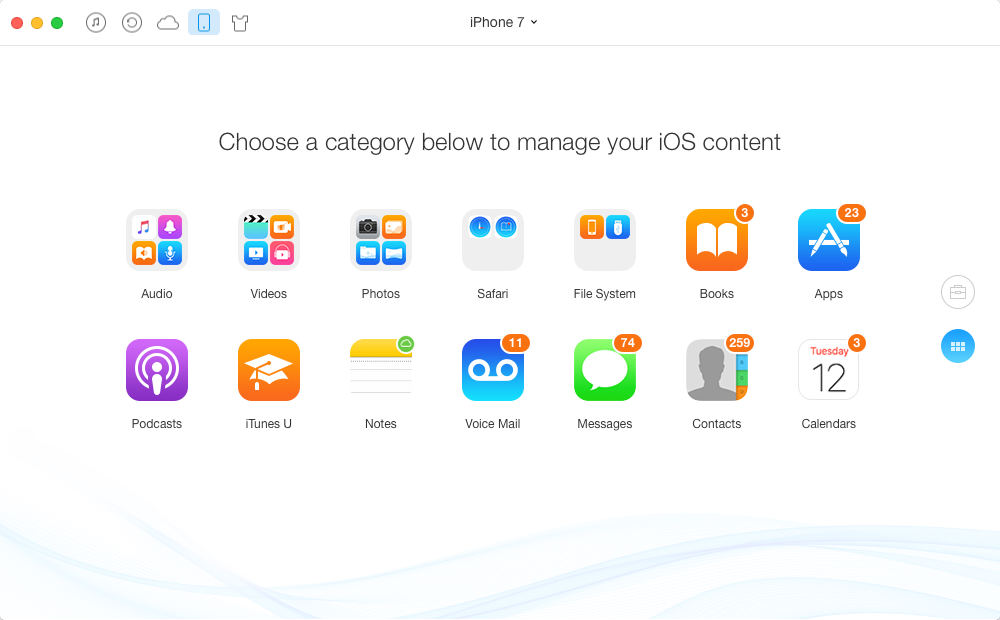 How to Fix iPhone 7 Will Not Sync with iTunes via AnyTrans
More Related Articles You May Like
Share Your Thoughts With Us