How to Fix iTunes Error 4014
Summary
Encountered iTunes error 4014? If you did, please read this article, it shows you what iTunes error 4014 is and how to fix it.
Read this post to know how to fix iTunes error 4014 and an alternative tool - AnyTrans to backup iPhone data. With its amazing functions, AnyTrans is definitely worth trying.
A few weeks ago, Apple launched the trial version of iOS 11 and many of users can't wait to have a try. However, things don't always go well. A few users emailed us, complaining that they encountered iTunes 4014 while upgrading to iOS 11. Here in this post, we will show you what iTunes error 4014 is and how to fix it.
What is iTunes Error 4014
While trying to upgrade, downgrade and restore iOS devices via iTunes, there are risks of encountering iTunes errors and iTunes error 4014 is just one of them. Similar with iTunes error 4013, error 4014 of iTunes occurs due to reasons like poor Internet connection, insufficient iDevice storage.
There are variety of solutions that work for variety of people, so we summarized them for you to fix iTunes error 4014. Let's start!
You May like: How to Fix iTunes Error 4013 >
How to Fix iTunes Error 4014
1. Update iTunes to The Latest Version. To fix iTunes error 4014, updating iTunes is worth trying.
2. Make Sure You Have Access to Good Internet Connection. Under poor Internet connection, iTunes can't connect to Apple server and download firmware. You may check the Internet connection by opening another website on computer.
3. Unplug Extra USB Devices & Check the USB Cable. Please only plug in your iDevice, mouse and keyboard into your computer, and also make sure that your USB cable works well.
4. Clean Up Your iDevice. Shortage in storage is one of the causes of iTunes error 4014. If you run into iTunes error 4014, you might need to clean iDevice with an iDevice cleaning tool.
5. Restart iPhone and Computer. This method may sound simple, however, restarting iPhone and computer may shut down programs that cause iTunes error 4014.
6. Run Recovery Mode. Turn off your iDevice, then open iTunes. Connect iDevice to computer, press Home and Sleep/Wake button for a few seconds. Release the power button, you should then be able to get an notification "Connect to iTunes". At this time, your iDevice is detected in recovery mode by iTunes. Try backup and restore the data and see if you still get iTunes error 4014.
If all methods fail, please contact Apple specialists. It is an expensive but wise choice.
Bonus Tip: An Alternative Way to Backup Data on iPhone to Computer
There are so much important information like photos of beloved ones, phone numbers of friends. That's why backing up data on iPhone is crucial to prevent risks of data loss. According to statistics, majority of iOS users would regularly backup iPhone data to computer with iTunes.
As far as I am concerned, when it comes to backup iPhone data to computer, iTunes is actually far from perfect. To start with, iTunes couldn't backup all data on iPhone. Besides, iTunes doesn't support selectively backing up iDevice data to computer. What's worse, data backed up with iTunes on computer are not readable. Last but not least, iTunes is hard to operate so that it might confuse many new users.
For all mentioned above, you will need an alternative tool - AnyTrans to help.
How to Backup Data on iPhone to Computer with AnyTrans
AnyTrans is a professional iOS data transfer, it could help users to transfer iOS data from iPhone to computer as backup. While using AnyTrans to backup data on iPhone to computer, AnyTrans, first, allows users to selectively backup iPhone data to computer and those backup files are readable. What's more, AnyTrans supports users to choose export path, which means users could easily find their backups. Moreover, AnyTrans is simply designed so that even laymen could operate it well. Below are detailed steps.
Step 1. Free download AnyTrans and launch it on computer, then plug in your iPhone.
Step 2. Click on Device tab on the upper left, scroll down or click the tab on your right, select Content to PC/Mac.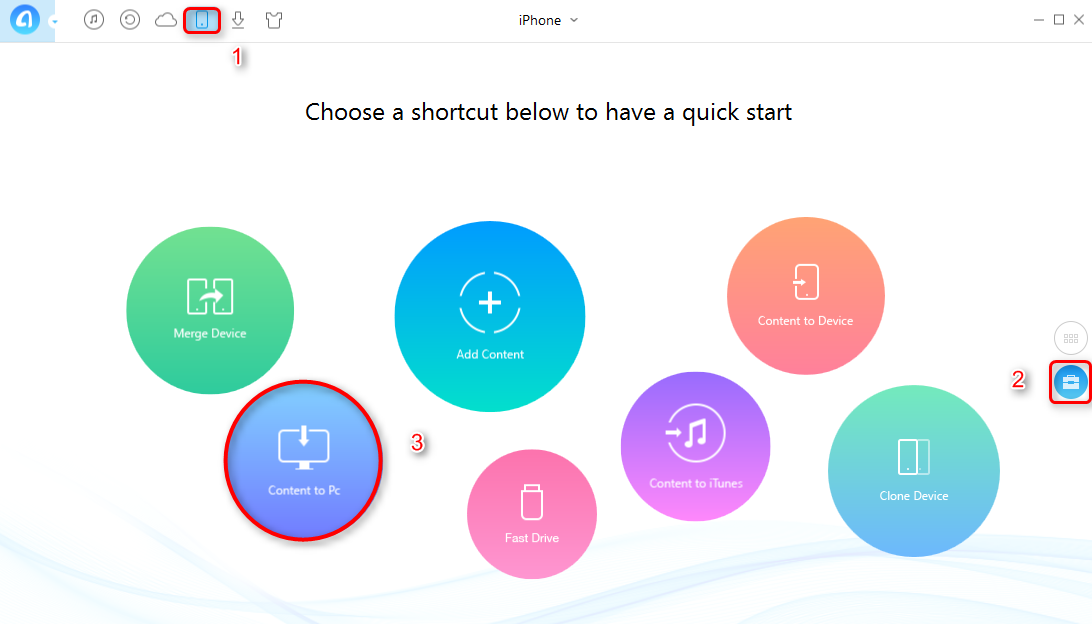 How to Backup iPhone Data to Computer with AnyTrans - Step 2
Step 3. Check the box of data you want to backup to computer, choose an export path then click ">" to continue. Your data would soon be transferred to computer.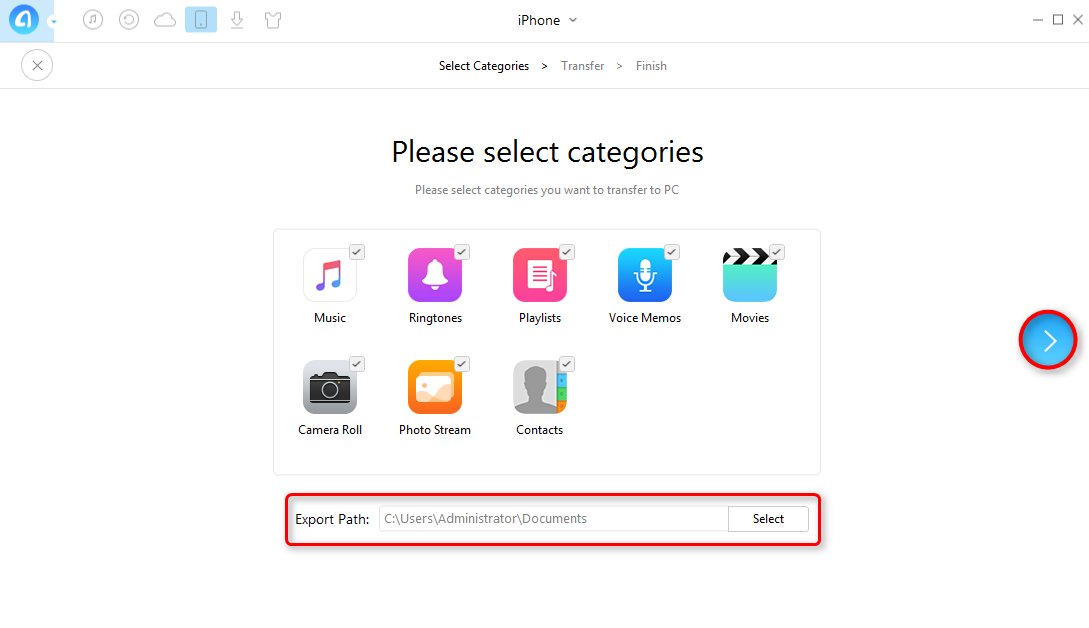 How to Backup iPhone Data to Computer with AnyTrans - Step 3

You can also preview and backup specific data selectively, like photos. For detailed steps, please refer to: How to Import Photos from iPhone to PC >
The Bottom Line
That's all for how to fix iTunes 4014 and one alternative tool to backup data to computer. If you find it helpful, please give us a like or share it with others. By the way, AnyTrans can actually help you transfer iOS data from computer to iDevice, transfer iOS data beween iDevices. It is worth trying! Why don't you download it and have a seven-day free trial?
More Related Articles You May Like
Share Your Thoughts With Us