How to Fix iTunes Error 8364 with No Efforts
Summary
Stuck in the issue of iTunes error 8364? Read this guide and find the ways to fix iTunes download error 8364.
Download this software firstly and then manage your iOS content after you fix the iTunes error 8364.
Recently, we have found many users come across the trouble - iTunes error 8364 occasionally when downloading files with iTunes. If you are also stuck in the same annoying trouble, please keep reading, we will provide you several solutions to drag you out.
What IS iTunes Error 8364
iTunes can throw the error 8364 when downloading files with iTunes, like restoring, syncing, updating iOS devices on Windows computer, and the iTunes download error 8364 is majorly due to corrupt software, virus infection, etc.
How to Fix iTunes Error 8364
Solution 1. Check Internet Connection
The Internet connection is vital when downloading files from Apple server, if the Internet is ok, please keep reading for next solution.
Solution 2. Check USB and USB Port
When downloading files to iOS device, the USB cable and port are very important, please make sure both cable and port work well.
Solution 3. Restart iTunes and Computer
The method is the simplest and easy to forget, which could apply to almost all problems, remember to restart iTunes and computer.
Solution 4. Reinstall iTunes and Update Version
Corrupt download or incomplete installation of iTunes software will lead to the iTunes error 8364, so it is necessary to uninstall iTunes and install it again. In addition, some earlier iTunes versions are unable to restore or update iDevice smoothly, you can try to update iTunes to the latest version to check whether it will work or not.
Solution 5. Clean Security Apps on Computer
Virus or malware infection will lead to corrupt Windows system files or iTunes-related program files easily, as a result, iTunes will show you the error 8364. Therefore, please clean the malware on computer with some antivirus software.
Solution 6. Update Windows Software
Microsoft is constantly updating and improving Windows software that can fix many errors. If your Windows software is corrupted by virus and lead to iTunes error 8364, you can try to update Windows and later see if iTunes error has been fixed.
Bonus Tip: Manage iOS Content with Alternative to iTunes
iTunes can help Apple users to manage iOS content easily, but we may be stuck in some inevitable errors when using it, like iTunes error 8364, iTunes error 3169, iTunes error 4005, etc. So many people want to search an alternative tool for iTunes to manage iPhone content effectively, here comes an amazing iOS content manager - AnyTrans, which has some powerful features compared with iTunes, like:
1.It can help you manage more than 25 types of data on iDevice with 1-Click, like photos, contacts, music, videos, and more.
2. It allows you to transfer data from computer to iPhone and vice versa, without erasing any data.
3. It enables you to transfer content between different iOS devices directly, which allows you to transfer any data from old iPhone to new one easily.
4. It helps you access and view iTunes backups directly, and you can extract selected data from backup with no efforts.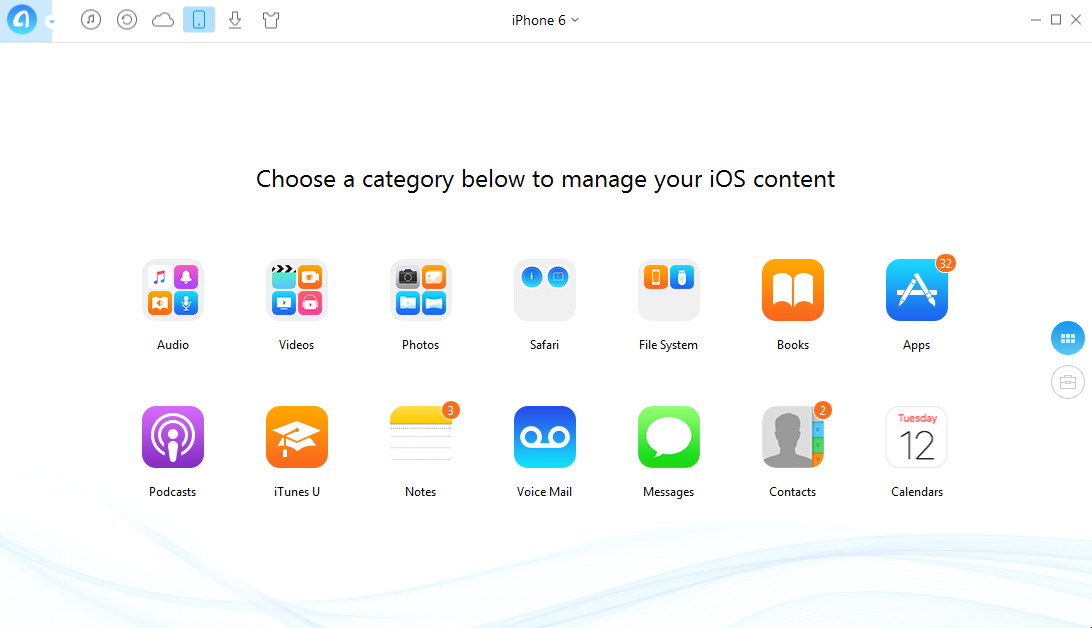 iTunes Alternative Overview
The Bottom Line
With the above solutions, we hope you've fixed the iTunes error 8364. Besides, please try this iTunes alternative to manage your iPhone content in a simple way.
More Related Article You May Like
Share Your Thoughts With Us