Summary
This guide is all about how to fix voicemail on iPhone not working on iOS 11/11.1/11.2/11.3/11.4, and also supports in iOS 10. Read the following instructions to fix iPhone voicemail not working issue.

by Yuri Follow @iMobie_Inc
AnyTrans® for iOS – Best iOS Data Transfer
Download AnyTrans free trial to transfer, delete, backup data on your iPhone X/8/6/6s/SE/5. Compatible with iOS 11.4/11.3/11.2/11.1/11/10.

Free Download
"My voicemail on iPhone has been bugging out since after updating to iOS 11. It keeps snapping closed at random points during playback, particularly on speakerphone. I always take 5 to 6 tries to get through a voicemail...every time I have to scroll forward to hear more before it glitches. Reset network settings no change. Messages app freezes and crashes, contacts have issues when adding and merging via voicemail. I really want to how to fix voicemail not working on my iPhone, appreciated in advance!"
---- A User From Apple Support
It goes without saying that iOS 11 brings a lot of amazing features, all you want is to update your iPhone to the new iOS 11/11.1/11.2/11.3 or the latest iOS 11.4, which owns a number of significant enhancements on messages, photos, maps etc. However, the voicemail not working problem is one of common issues after updating to iOS 11/11.1/11.2/11.3/11.4 . If you are experiencing the similar trouble, and have no idea how to fix voicemail on iPhone not working, the following content we've listed may help you out.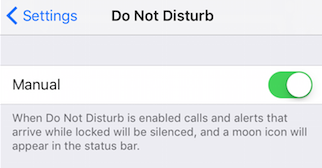 How to Visual Voicemail on iPhone
Don't Miss: How to Recover Deleted Voicemail on iPhone
iOS 11/11.1/11.2/11.3/11.4 Voicemail Not Working Problems You May Meet
If you find out that the voicemail not working on iPhone after updating to iOS 11/11.1/11.2/11.3/11.4, you may meet following problems:
Your iPhone not showing voicemail messages
Cannot setup voicemail after update
No alerts/notifications about voicemails
Your callers not able to record messages
Voicemail is currently unavailable/cannot access voicemail
Duplicate or multiple copies of voicemail message
Calls or dials voicemail instead of showing a list of visual voicemail
Unable to hear or listen to a voicemail message
No option to leave a voicemail message
Cannot delete a voicemail message
Why iPhone Voicemail Not Working on iOS 11/11.1/11.2/11.3/11.4
It is possible that the problem iPhone voicemail not working is at your carrier's end, in other words, it may due to the bad networking connection. Besides, as for every iOS, there always some bugs may stop the network connection between your device and carrier. So, in order to fix iPhone voicemail not working problem, you should make sure that the connection between your device and carrier works well. Check the two parts, one is your iPhone side (Voicemail setting, network setting and signal status) and another is your Carrier side (server and settings).
How to Fix iPhone Voicemail Not Working on iOS 11/11.1/11.2/11.3/11.4
Here we've rounded up 8 tricks or tips to fix voicemail won't work on your iPhone in iOS 11/11.1/11.2/11.3/11.4, hopefully these will help you out as soon as possible.
1. Check the Carrier on Your iPhone. Check if there is a carrier setting update required, install it by going into Settings, then tapping General and then tapping about.
2. Restart Your iPhone. Generally, iPhone needs to restart after new software update installation. To restart your iPhone, press and hold the Sleep/Wake button until the red slider shows up > Drag the slider to power off > After a few seconds, press and hold the Sleep/Wake button again until the Apple logo appears on your iPhone.
3. Reset the Network Settings. It is true that a new system update may void or override the current network on devices, and hereby inflicting network issues to happen. The network issues can also influence voicemail messages on your iPhone. To reset network settings: go to Settings > General > Reset > Reset Network Settings. Resetting the network settings will erase network credentials and restore them to default. Simply to say, all your saved Wi-Fi passwords will be wiped.
4. Reset Voicemail Password. To reset the voicemail password on your iPhone, you need to log in to the carrier's website or contact customer service. After this, navigate to the Voicemail tab on the Phone app. A new screen will then prompt you to set up your voicemail.
5. Disable Wi-Fi on your iPhone. Please remember that visual voicemail uses mobile data not Wi-Fi network. To disable Wi-Fi, go to your iPhone Settings > tap Wi-Fi > Then tap the switch to disable or turn Wi-Fi off.
6. Verify if voicemail is set up on your iPhone. Some updates would reset some device settings configuration. Therefore, verify and ensure voicemail is still properly set up and configured on your iPhone. Tap on Phone > Voicemail tab > Tap Set Up Now > Enter a password and re-enter it > Done > Tap Custom to record a personal greeting > Tap on Record to start recording and tap Stop when it is done.
7. Reset Time Zone. To do this, you can go to Settings > General > Date & Time, turn on Set Automatically.
8. Visit carrier site or call carrier for help. If above 7 solutions can't fix your problem, you can refer to your carrier for help. Your carrier will glad to help you get out voicemail issues by offering you support pages, FAQ tools or other methods.

The Bottom Line
That's all for how to fix iOS 11/11.1/11.2/11.3/11.4 voicemail not working issue. If you have some other solutions to fix iPhone voicemail not working, welcome to share your solutions by leaving your comment.