How to Add Missing Album Artwork on iTunes
Summary
Browsing music with cover art on iTunes is a lovely way to make the choice. If you have ripped CDs to iTunes and missed some alum artwork, this Help page will show you a know-how.
Take a tour of this awarded software so that you can make use of it after reading this How to Add Missing Album Artwork on iTunes 11 tutorial.
The music purchased from iTunes Store or other online music marketing place like Amazon, is shipped with album artwork. For the songs ripped from CDs or downloaded from free online music sites, the album art might be not attached. Luckily gaining the album artwork with iTunes doesn't require any special skills. Keep reading to find a solution.
Don't Miss: How to Transfer Music from iPhone to iTunes
Part 1: Let iTunes Find & Get the Missing Album Artwork
Open iTunes > File > Library > Get Album Artwork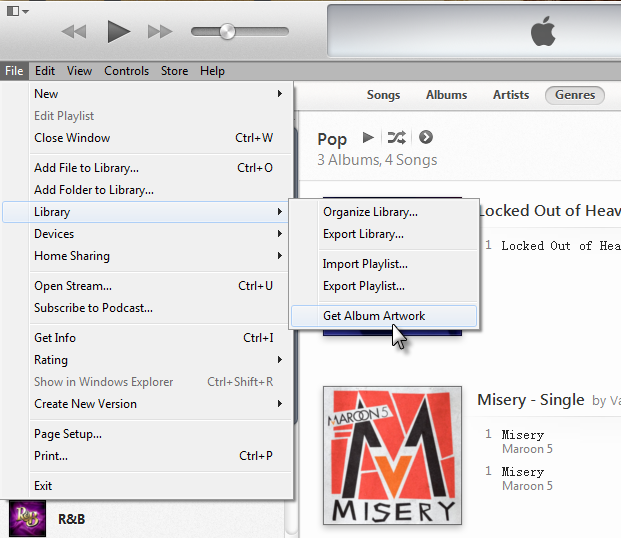 Part 2: How to Add iTunes Album Artwork Manually
Getting Album Artwork with iTunes actually is obtaining the missing album information from Apple online database. So you have big chance that Apple doesn't have the info you want. For example:

To get album artwork for particular album, you can Open iTunes > View your library by album > Choose the one doesn't have an album artwork > Right click the mouse, Get Info > Artwork > Browse and choose an artwork (if you don't have yet, you can search online to get one) > Adjust the size if necessary > Add > OK.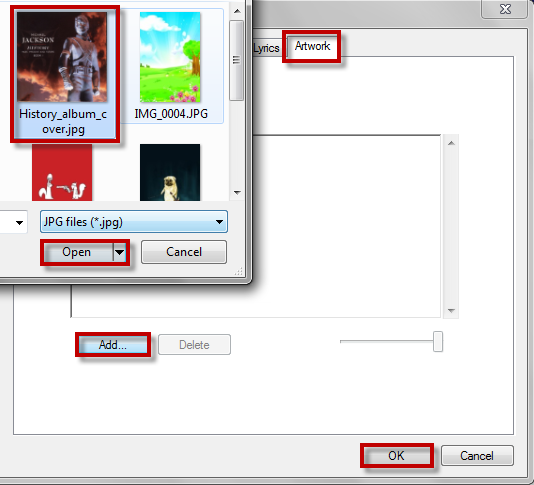 The Bottom Line
Many users are bothered with iTunes just because it handles every type of media content differently: Keynote files are handled via apps file sharing, music, video and photos have to be synced, books can be dragged and dropped, etc. That where an iTunes alternative software comes in. Join the conversation if you'd like to suggest some alternatives to us.
More Related Articles You May Like
Share Your Thoughts With Us