How to Get Apps from iCloud
Summary
How do I get my apps from iCloud? If you are wondering the same question, you have come to the right place. This article tells you how to get apps from iCloud quickly.
Download this iCloud files manager AnyTrans on your computer, and use it to view and selectively download iCloud files. Now start to read this article on how to get apps from iCloud.
Apple's App Store is indispensable for iOS users that allows them to browse and download kinds of applications to their iOS devices. With App store, the apps can be downloaded directly to an iOS device, or onto a personal computer via iTunes.
Users can download apps from App Store for free or pay some money. What if your paid apps get lost due to some miserable reasons? Luckily, you do not have to pay for apps you have already purchased from App Store. Here, we provides you step-by-step instructions to get apps from iCloud.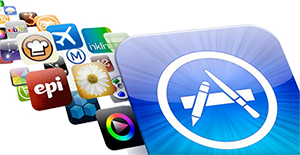 Image Credit: engadget.com
You May Like: A Quick Guide to Backup Apps on iPhone >
How to Get Apps from iCloud
Open the App Store app on your iPhone or iPad.
Go to "updates", and tap the "Purchased" button at the top of the screen.
Select "Not On This Device" option, and tap the iCloud icon to redownload the app again.
Note: If you want to access and export app data from iCloud, you can download AnyTrans on your computer to make it. AnyTrans allows users to access iCloud backup and selectively download them to computer, such as, messages, contacts, notes, calendars, app data etc.
AnyTrans is far more than an ordinary iOS data transfer, it is the first and unique iOS files manager that combines data-transfer, data-backup, and iCloud-management all in one software. So how to access iCloud with AnyTrans? Steps as follows:
Can't Miss: How Do You Access iCloud Backup >
Step 1. Launch AnyTrans and connect your iPhone or iPad to your PC. Click Device icon and log in your iCloud account.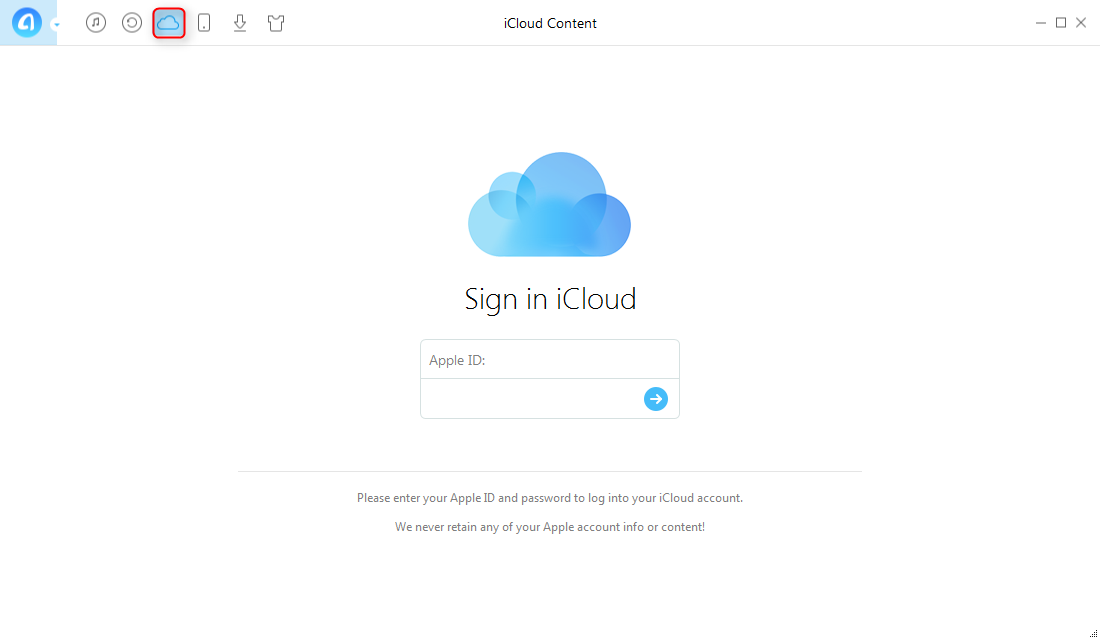 How to Access iCloud with AnyTrans - Step 1
Step 2. Click iCloud File Management and choose iCloud Backup.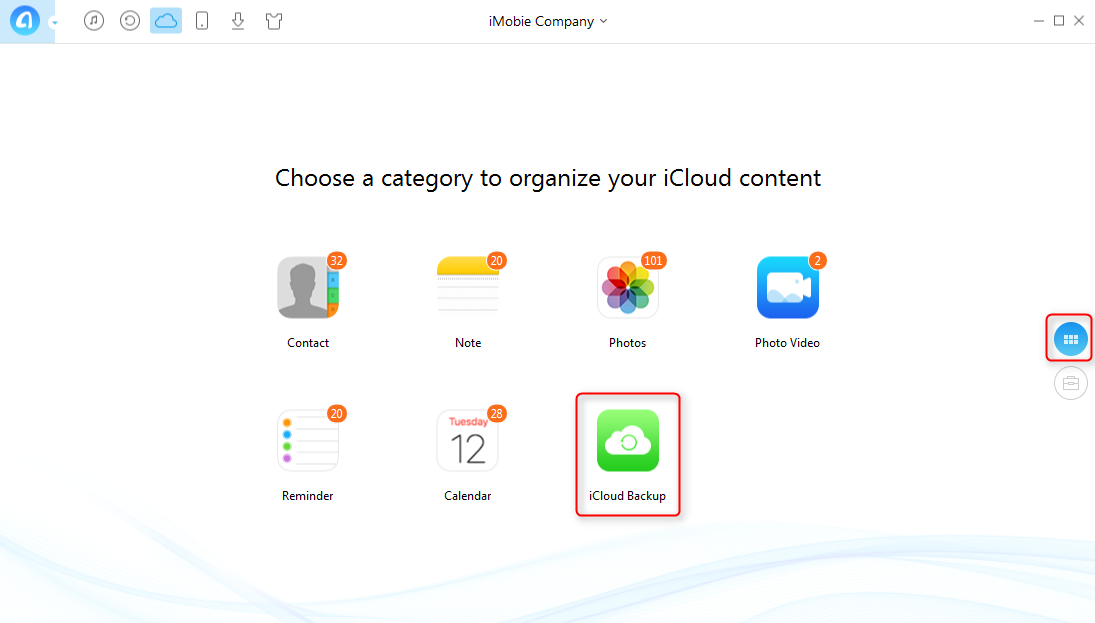 How to Access iCloud with AnyTrans - Step 2
Step 3. Select an iCloud backup and and click "APP" to view the app data. Then you can export the app files to your computer.
The Bottom Line
AnyTrans is an all-in-one iOS device manager which makes Apple users digital life easier and smarter. Any questions about AnyTrans or iCloud is welcomed. If this article is useful, why not share it with your friends. Start to have a try on it now >
View and Access Data or Content from iCloud (Backup)
More Related Articles You May Like
Share Your Thoughts With Us