How to Get Apps from iPod touch to iPhone without iTunes
Summary
Get a new iPhone and want to play the iPod touch games on it? This article will show you how to get apps from iPod touch to iPhone without iTunes.
Download this award-winning application so that you can make use of it after reading this Get Apps from my iPod touch to iPhone guide.
Question: I'm getting an iPhone 5. I want to keep all my apps from my iPod touch and transfer them to my new iPhone. I don't want to use iTunes in fear of erasing all my apps on iPod touch. I do read some articles in regard of how to transfer iPhone purchases to iTunes, but I don't think it helps in this case. So would you please show me a method to get apps from my iPod touch to iPhone without iTunes?
Best Answer: Both iTunes and iCloud allow an option to backup iPhone Apps, however, if you want to use them on particular Apps, you will find the game saves will lost with iTunes or iCloud. The reason is that only select-few developers even care to associate their games with iCloud.
So, it is recommended to use a flexible and efficient iOS data management software - AnyTrans. Well-Prepared with Three Transfer Modes, AnyTrans outruns iTunes & iCloud by providing you with plenty of options to keep all App data, game records and even personal settings.
How to Get App from iPod Touch to iPhone with AnyTrans
Step 1. Download AnyTrans and launch it on your computer, connect your iPhone and iPod touch to computer with USB cable.
Step 2. Click the tab to your right and click Apps.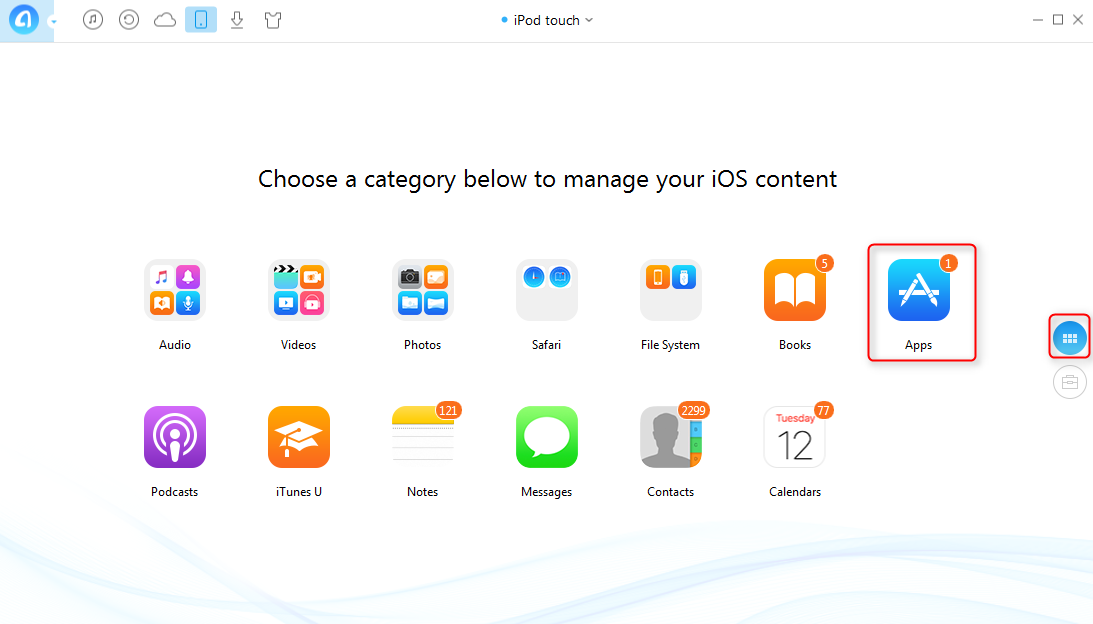 Transfer Apps from iPod touch to iPhone with AnyTrans - Step 2
Step 3. Select the Apps you want to move from iPod to iPhone, click the "To Device" button on the upper right corner.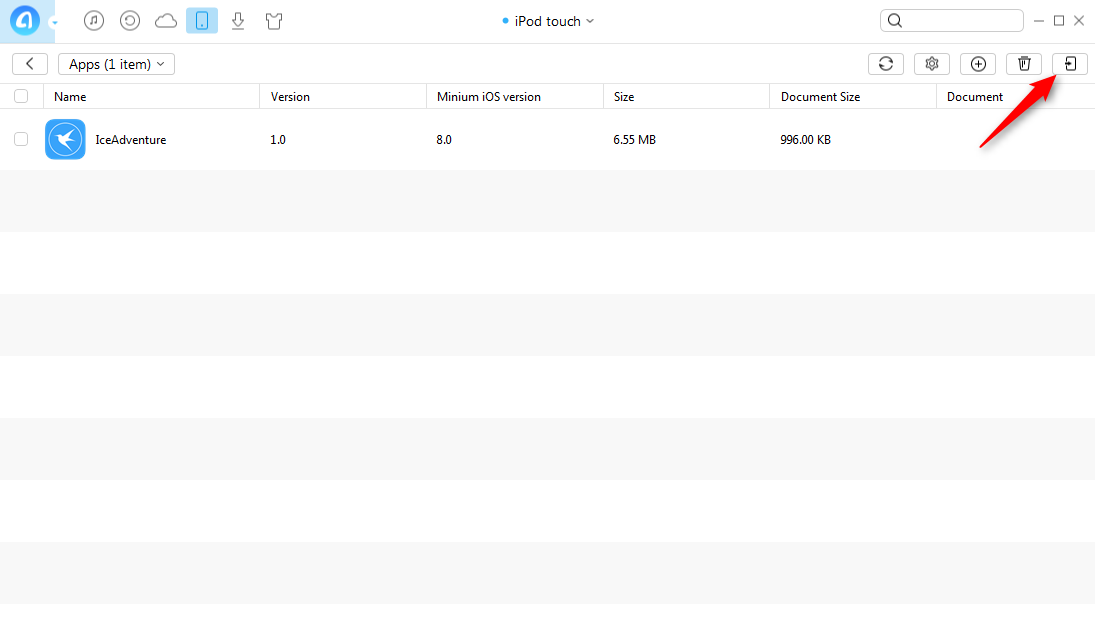 Transfer Apps from iPod touch to iPhone with AnyTrans - Step 3
More Related Articles You May Like
Share Your Thoughts With Us