How to Get Started with iCloud
Summary
As an iOS device tyro, puzzled on what is iCloud and want to know how to use iCloud? Read this article to get the answer in minutes.
Download and install PhoneRescue to selectively back up and recover your important data after reading this article on how to started with iCloud.
What is Apple's iCloud service?
Apple's iCloud service gives you access to your data, from contacts to photos, anywhere you're connected to the Internet. iCloud is not just a Cloud-based file-sharing service, for iOS 7 users, iCloud does much more than enable them to store content on a remote server located somewhere cyberspace.
An iCloud account is totally free with 5GB online storage space for your personal data and files. The 5GB is used for your iCloud Backup and iCloud Keychain files, iWork files, iCloud related email, and to sync and store app-specific files an data "in the Cloud".
An iCloud account also includes a free @icloud.com email address, which you can use it to send and receive email from all your devices which are linked to your iCloud account. And iCloud also keep your email account synchronized on all devices - automatically.
For iOS users, they can share their favorite moments with friends and family by creating a shared stream to post their photos, videos, and comments to the stream, and it all appears automatically on everyone's iOS devices The new Activity view enables users to see the latest updates from all the shared streams in one place.
What Can iCloud Do for You?
Content saved to iCloud is available anywhere, in other words, once you establish a free iCloud account, a copy of anything you purchase and download from iTunes Store, App Store, iBook Store, or Newsstand automatically saved in your iCloud account. In addition, the copies instantly become available on all your compatible iDevices(including Apple TV) that are linked to iCloud account.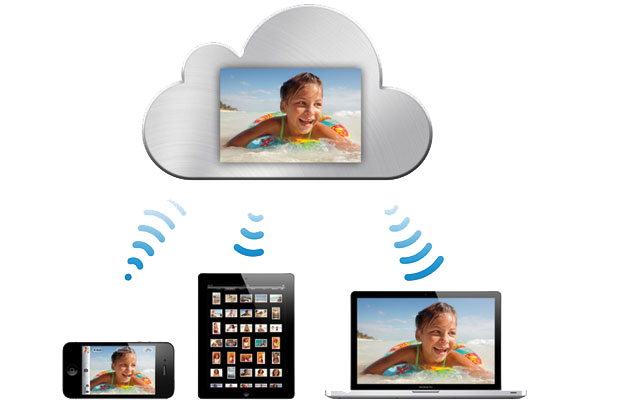 Image Credit: digitaltrends.com
Furthermore, syncing by iCloud can be done from anywhere via the Internet, without using iTunes or requiring a connection between your iOS mobile device and your computer.
More Related Articles You May Like
Share Your Thoughts With Us