How to Get Videos from iCloud
Summary
iDevices Videos in Camera Roll will be uploaded to iCloud if you create a new iCloud backup. This article will teach you how to get videos from iCloud to Mac or Windows PC when you lost videos by accident.
Free download AnyTrans and read this guide about how to find videos from iCloud to computer.
Apple iOS devices, such as iPhone and iPad, can take high quality videos. And you can make these videos better with some mobile APPs. These videos are always saved to camera roll and can be uploaded to iCloud with your pictures once you create a new iCloud backup. So if people accidently deleted or lost their precious videos on iPhone, iPad or iPod touch, fortunately they can find them back on iCloud.
The most traditional way of getting data back from iCloud is to restore iOS devices. But it is unwise to do this with all of iPhone or iPad data overwritten. And the restoring takes a very long time, especially when the iCloud backup data is so large with many pictures, videos and App info. Then, how to get the videos we want from iCloud backup and how to transfer them to our computer? We will use AnyTrans to realize it in this guide.
There are two main features of iMobie AnyTrans. Firstly, it can manage about 25 types iOS files, and transfer them between iDevices and computer, iDevices and iDevices easily and quickly. Secondly, you can easily browse iTunes and iCloud backup, find the data you want, and even export them out.
Therefore, with this fantastic software, you can easily browse and view your iCloud content, selectively get the important files to computer rather than restore iDevices and overwrite your iPad or iPhone data. Now, following the steps below to learn how to get videos from iCloud to computer.
How to Get Videos from iCloud with AnyTrans

AnyTrans only can export the videos that can be backed up to iCloud. In other words, only the videos that are taken by iPhone or iPad built-in camera can be exported, other videos like TV Shows, movies are not in the supported list.
Step 1: Download AnyTrans, install and run it on your computer. On homepage of AnyTrans, click iCloud tab.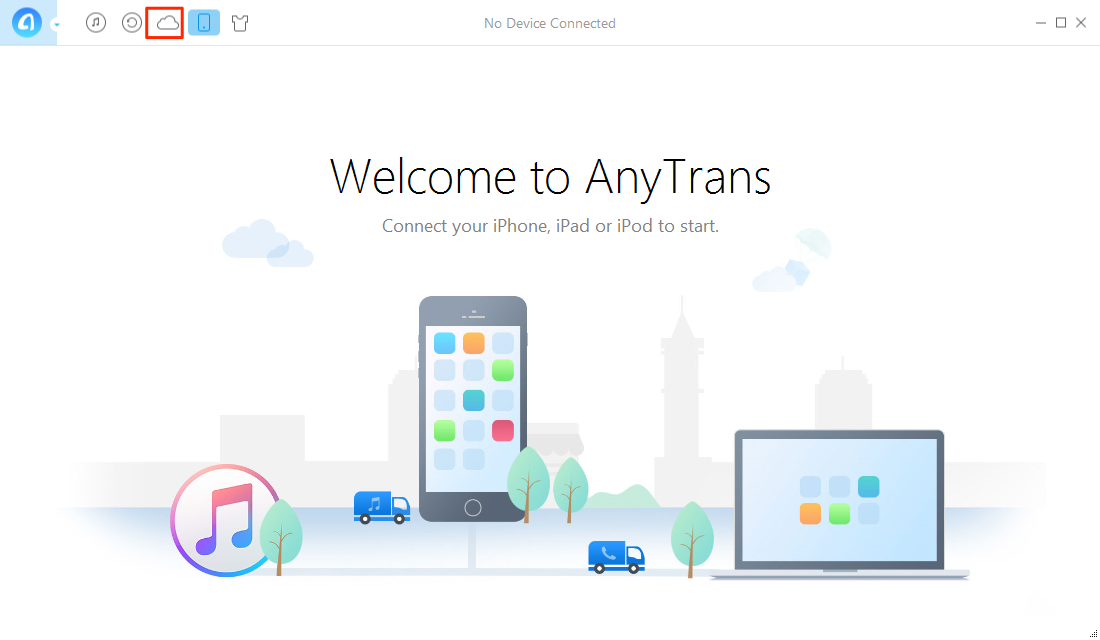 How to Get Videos from iCloud/iCloud Backup with AnyTrans – Step 1
Step 2: Sign in with your iCloud ID, scroll down or click the button at right and click iCloud Backup.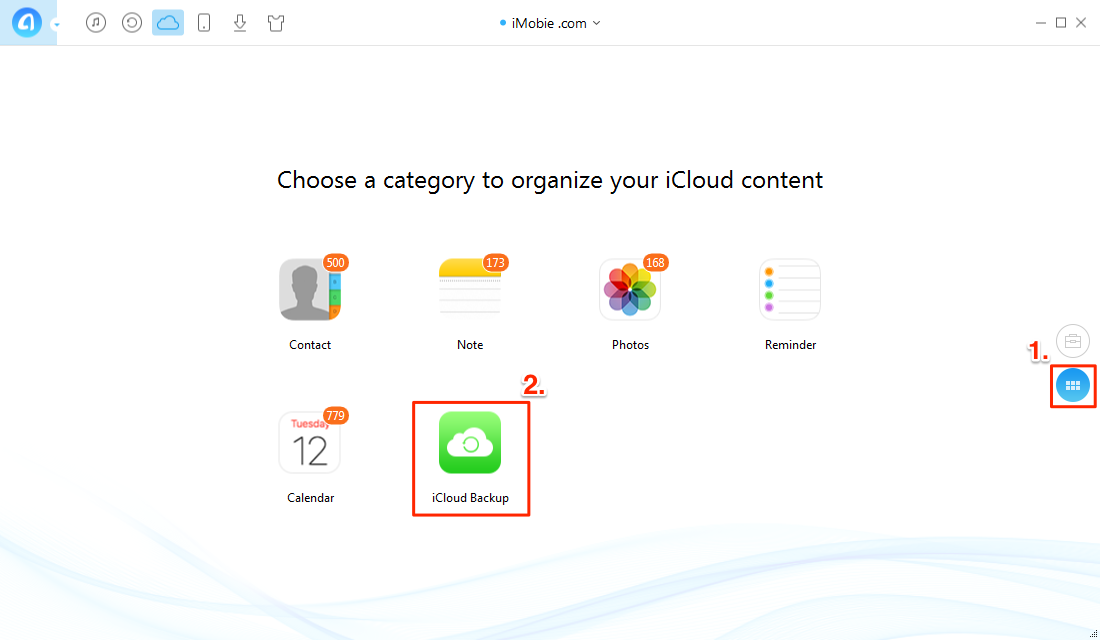 How to Get Videos from iCloud/iCloud Backup with AnyTrans – Step 2
Step 3: Select the right iCloud backup, and click Download to download it. And then click View to scan this iCloud backup when the download is finished.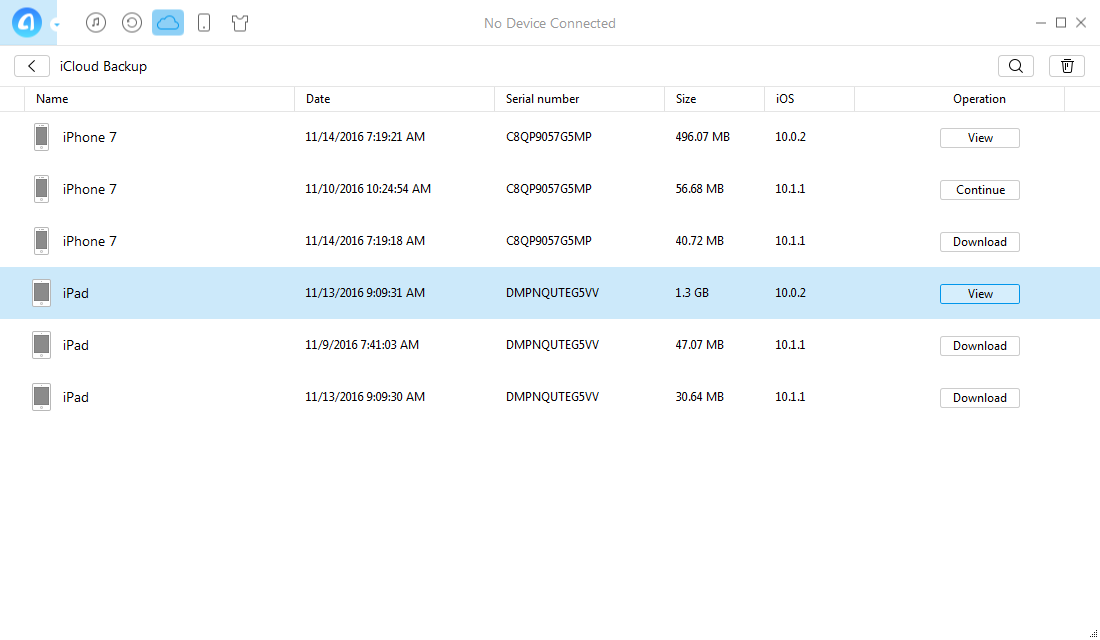 How to Download Videos from iCloud/iCloud Backup with AnyTrans – Step 3
Step 4: Select Photos icon, and then find the videos you want to download from iCloud backup, and then click To Computer button to get them to your PC or Mac computer.
The Bottom Line
It is easy to find your videos from iCloud by following the steps above. And you can also get your pictures, messages, contacts or other data from iCloud or iTune backup by using this All-In-One iOS content manager. Please share this article with your friends if it is useful.
View and Access Data or Content from iCloud (Backup)
More Related Articles You May Like
Share Your Thoughts With Us